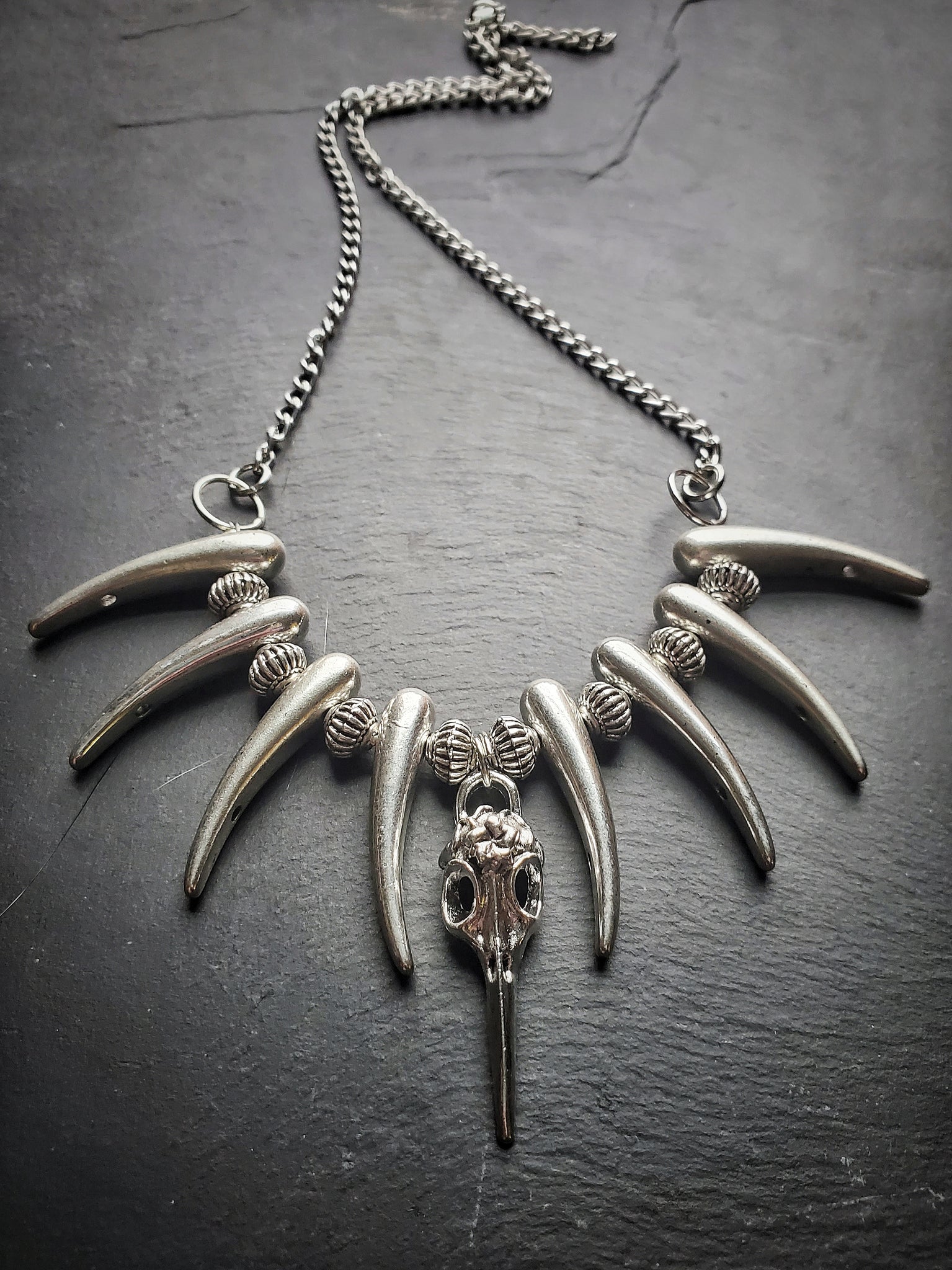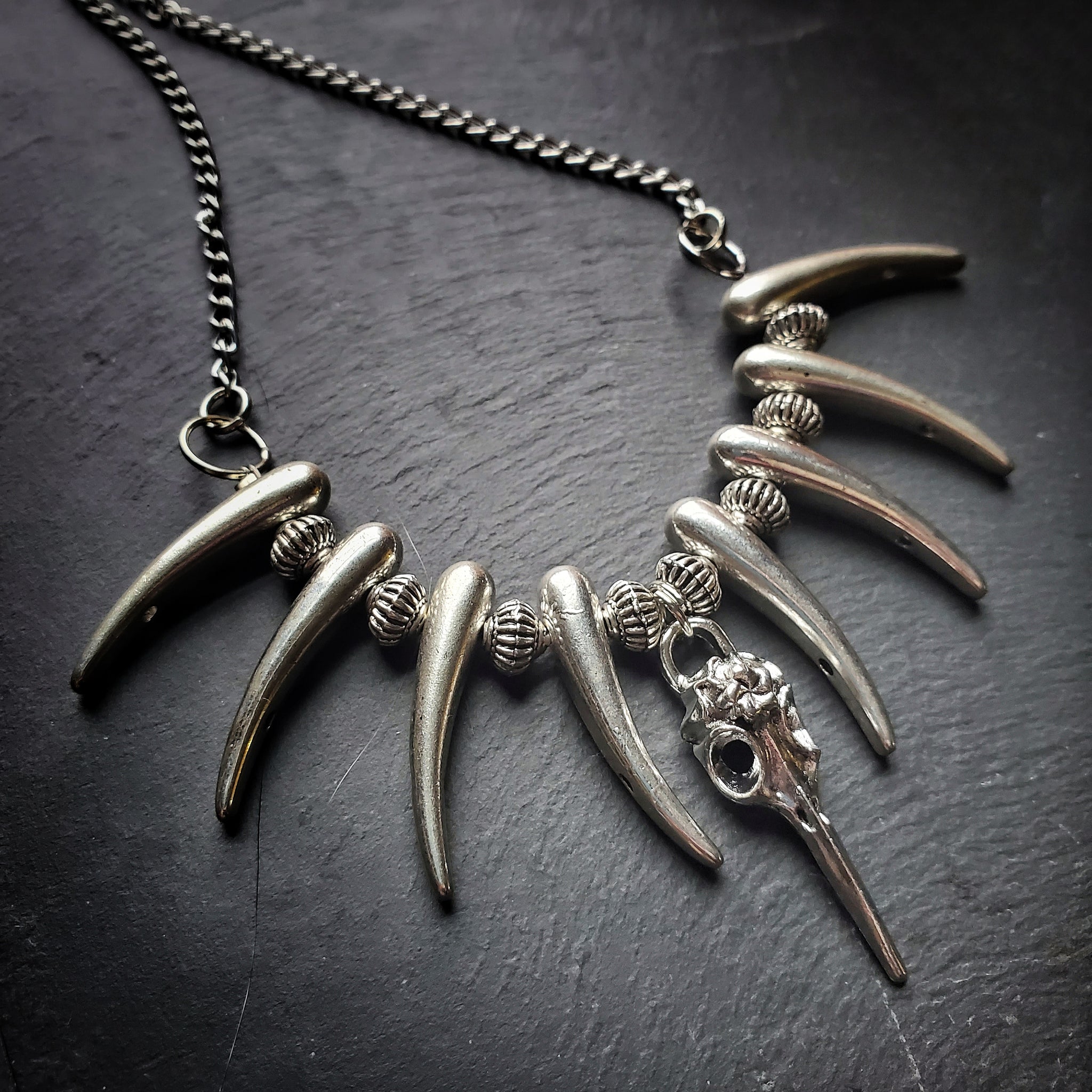 The Phoenix Necklace Goth Skull Jewelry
My dark little heart squealed with joy when I finished this necklace. I adore how it looks like wings, maybe even bat wings. I had searched for a long time for just the right skull.
When figuring out what to call it 'The Phoenix' popped into my head. And when I googled phoenix, the secondary definition (regarded as uniquely remarkable in some respect) really cemented the name.
This necklace is a celebration of the deliciously dark. An ode to my goth sisters and a love song to the disturbingly pretty. 
Meticulously handcrafted of Tibetian Silver, adjustable up to 20 inches and finished with a lobster clasp for easy wear.
And like anything uniquely remarkable... this necklace is not going to last. If its still in stock... you should order it now.
Get the matching hairsticks!👇
https://dravynmoor.com/products/raven-skull-hair-sticks