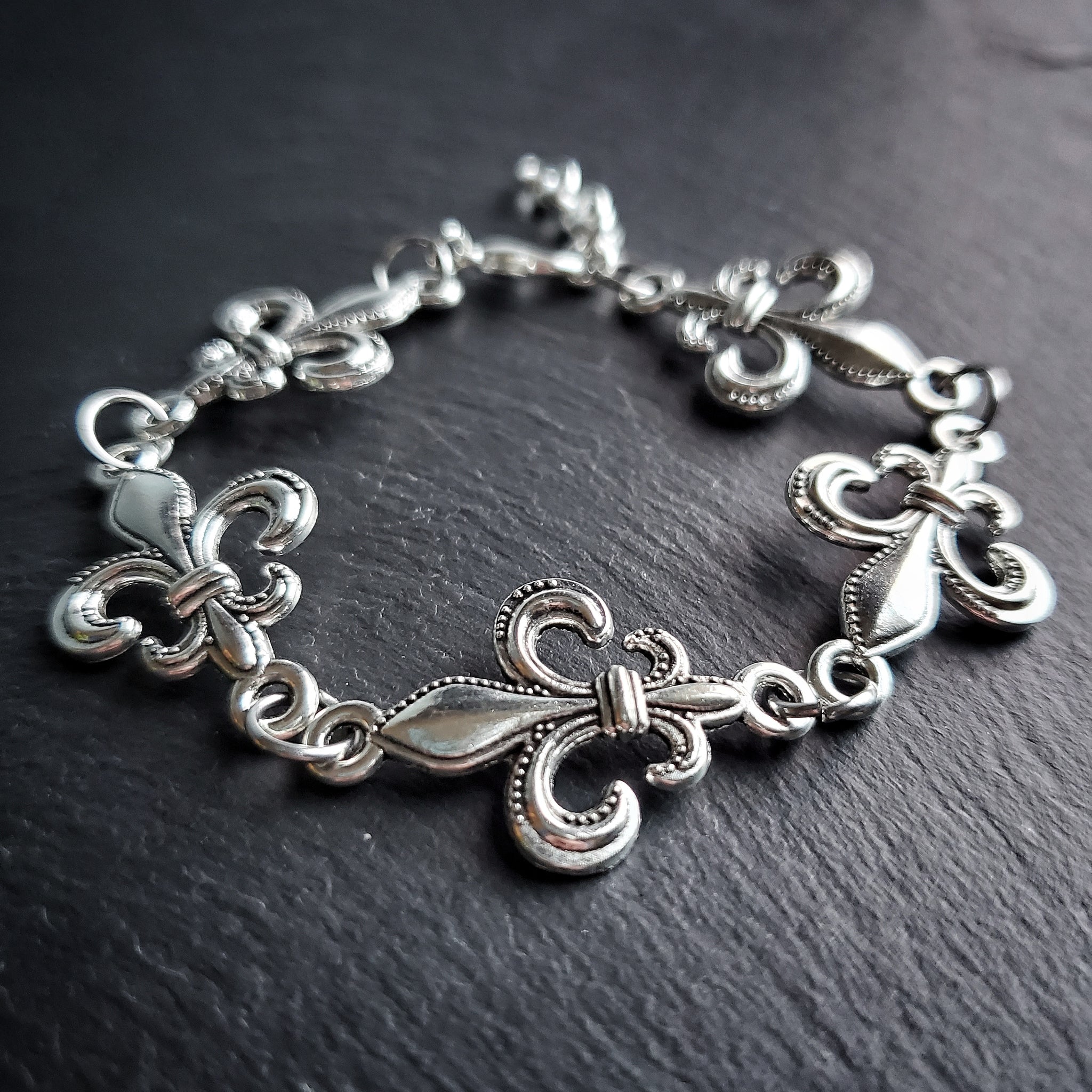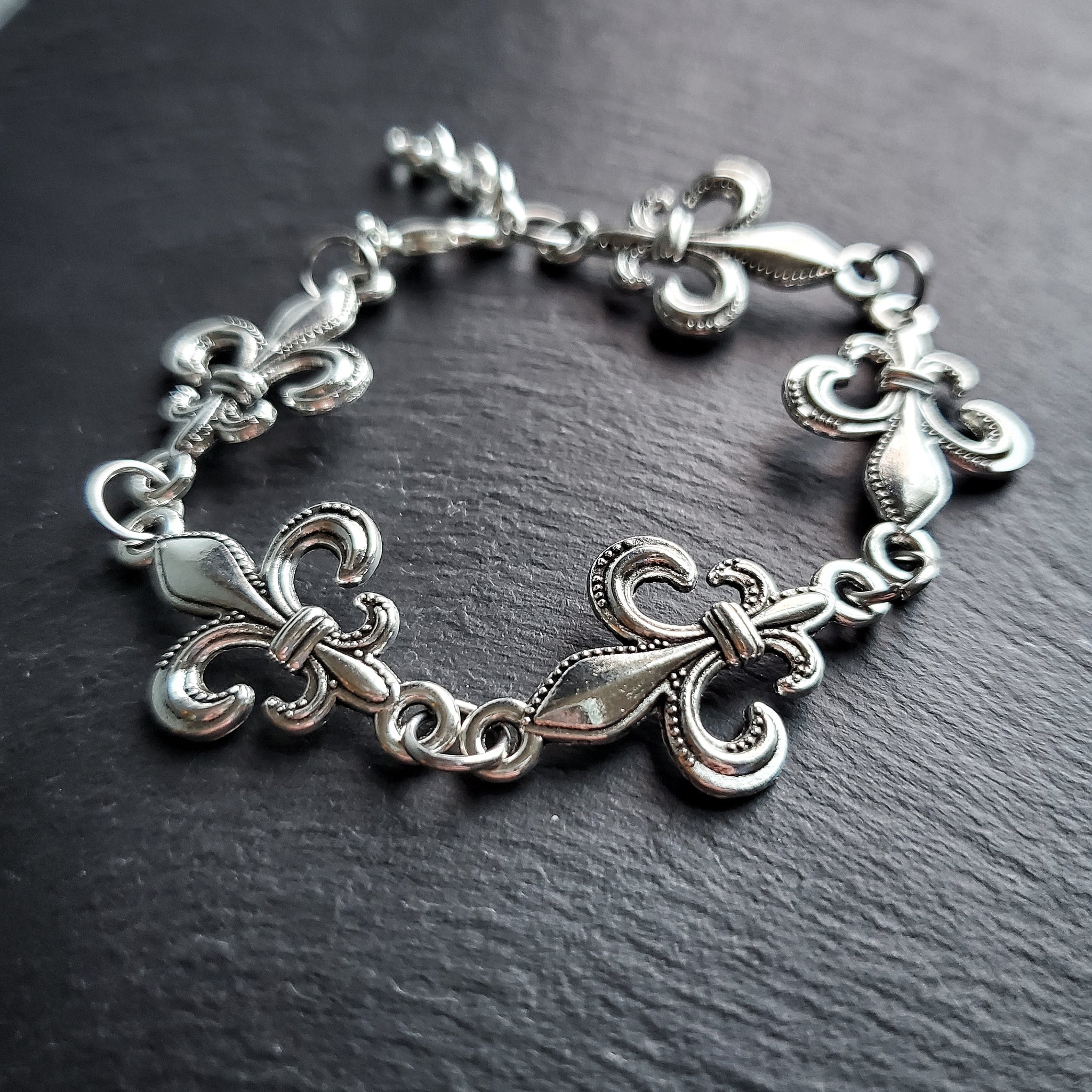 Fleur De Lis Bracelet Mardi Gras Jewelry
Fleur De Lis Bracelet Mardi Gras Jewelry
Fleur De Lis are prominently featured in this silver bracelet. Ideal Mardi Gras jewelry for your Fat Tuesday celebrations, Carnival carnality, or Ren Faire costume for the annual masquerade ball.
The hazy night parts to reveal a queen. Mystic and ethereal, her intense gaze smolders with a consuming heat. She is a goddess of celebration and hedonism, the bringer of passion and intensity. She is celebrated with Carnival and Mardi Gras, festivals filled with carnality and mysticism.
Expose yourself for the enchanted being you are with this meticulously handcrafted Mardi Gras Bracelet. Composed of Fleur De Lis silver links. Finished with a lobster clasp, adjustable from 7-8 inches.
Limited quantities are available! Order today!!!