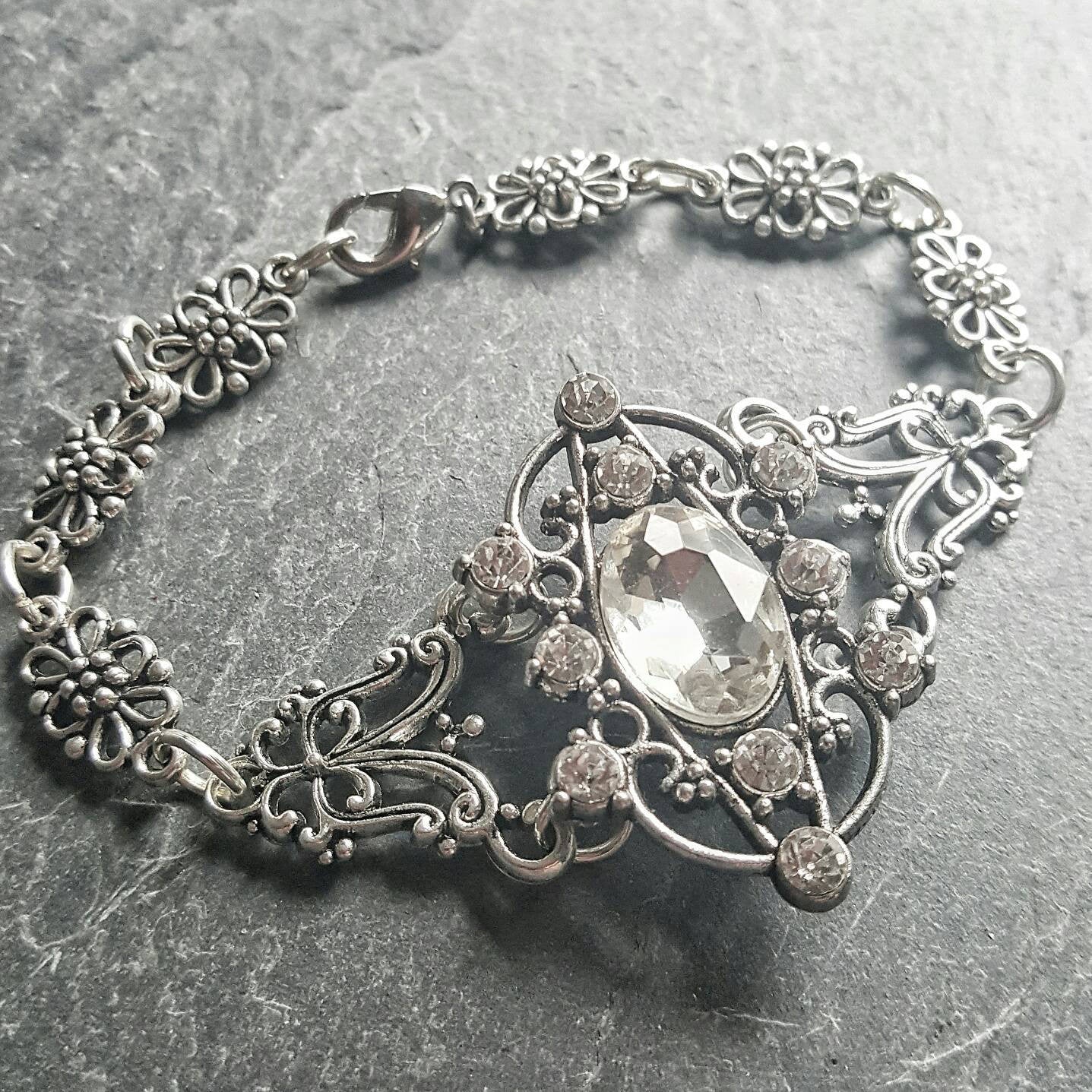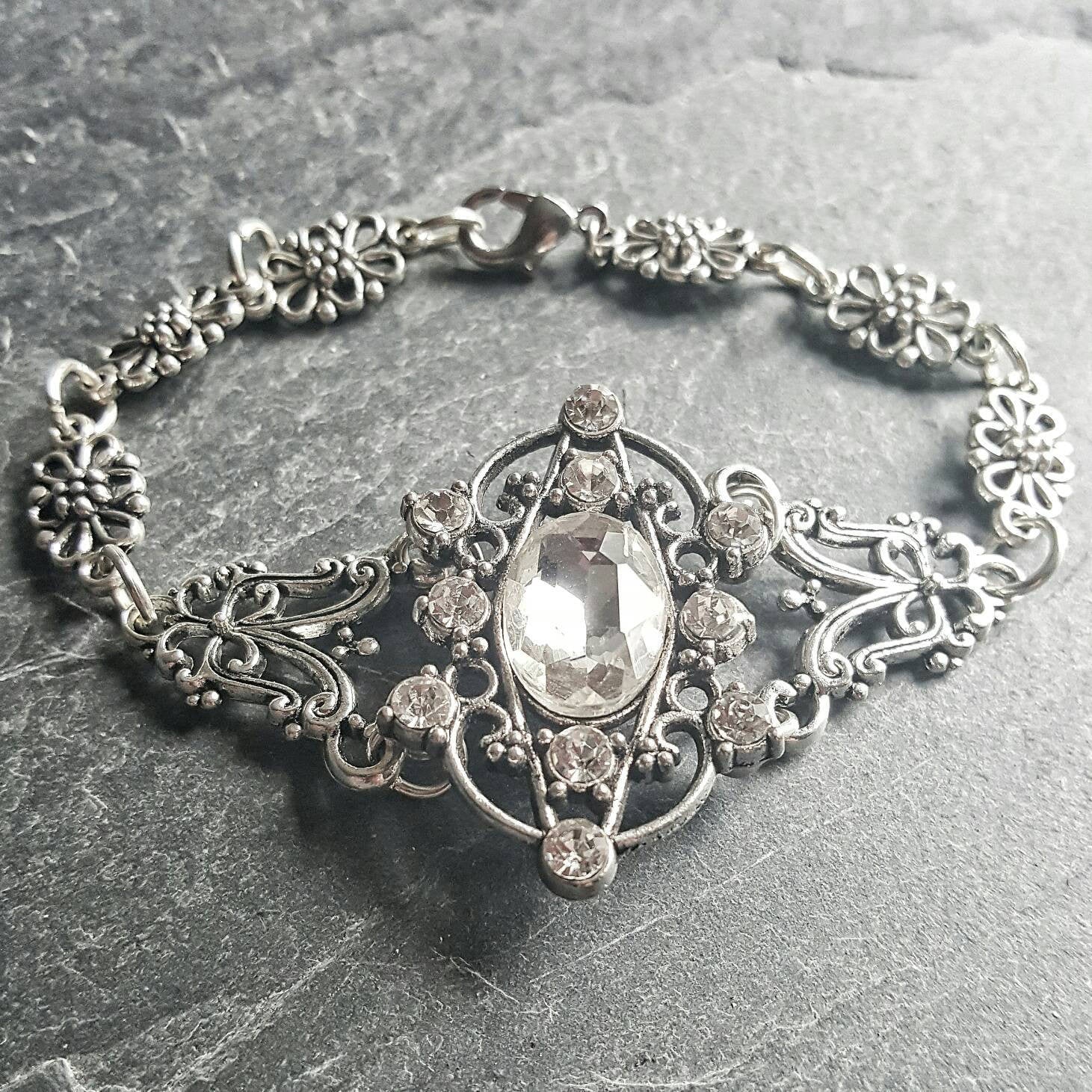 Neo Victorian Bracelet Rhinestone Bridal Jewelry Cocktail Bracelet
Neo Victorian Bracelet Rhinestone Cocktail Jewelry
You deserve a fairytale, and this Neo Victorian Bracelet will make you feel like a princess! Perfect Rhinestone Bridal Jewelry or accessory for your Ren Faire Costume. The perfect Rhinestone Bracelet, an heirloom quality Cocktail Bracelet.
Claim the fairytale for your own with Fantasy Jewelry! Another experiment in negative space, this bracelet is as much about the slivers of skin that show thru the open silver work as it is about the rhinestones! Its really, always, about showcasing, framing of you will, you the brilliant parts of you that always shine through! This meticulously handcrafted bracelet is composed of Rhinestone slides and Tibetian silver. Finished at 7.5 inches with a lobster clasp for easy wear.
Wanna make it a set? Check out the matching necklace here👇
https://dravynmoor.com/products/neo-victorian-choker-necklace-rhinestone-bridal-jewelry-cocktail-bracelet
Limited edition! Order today!