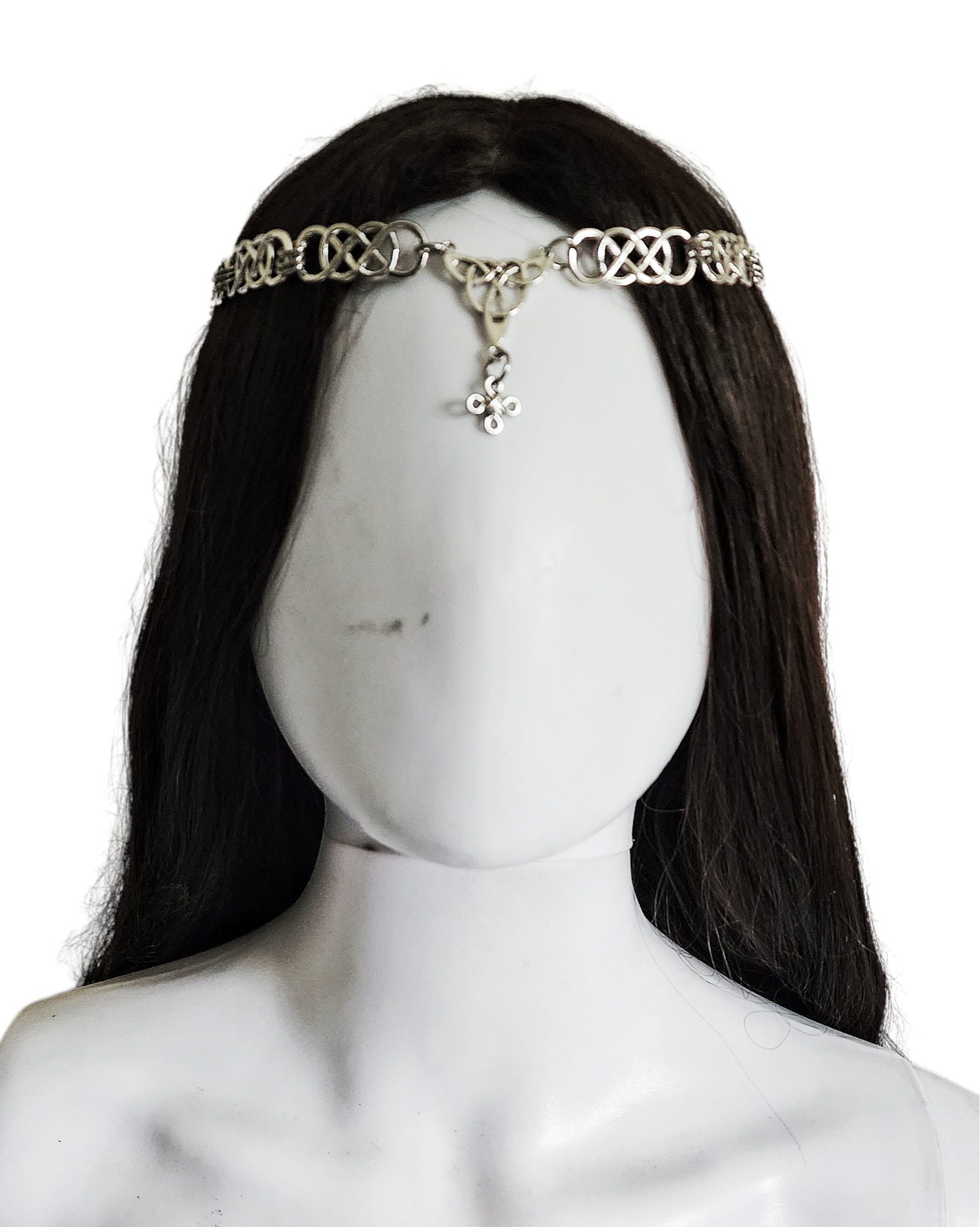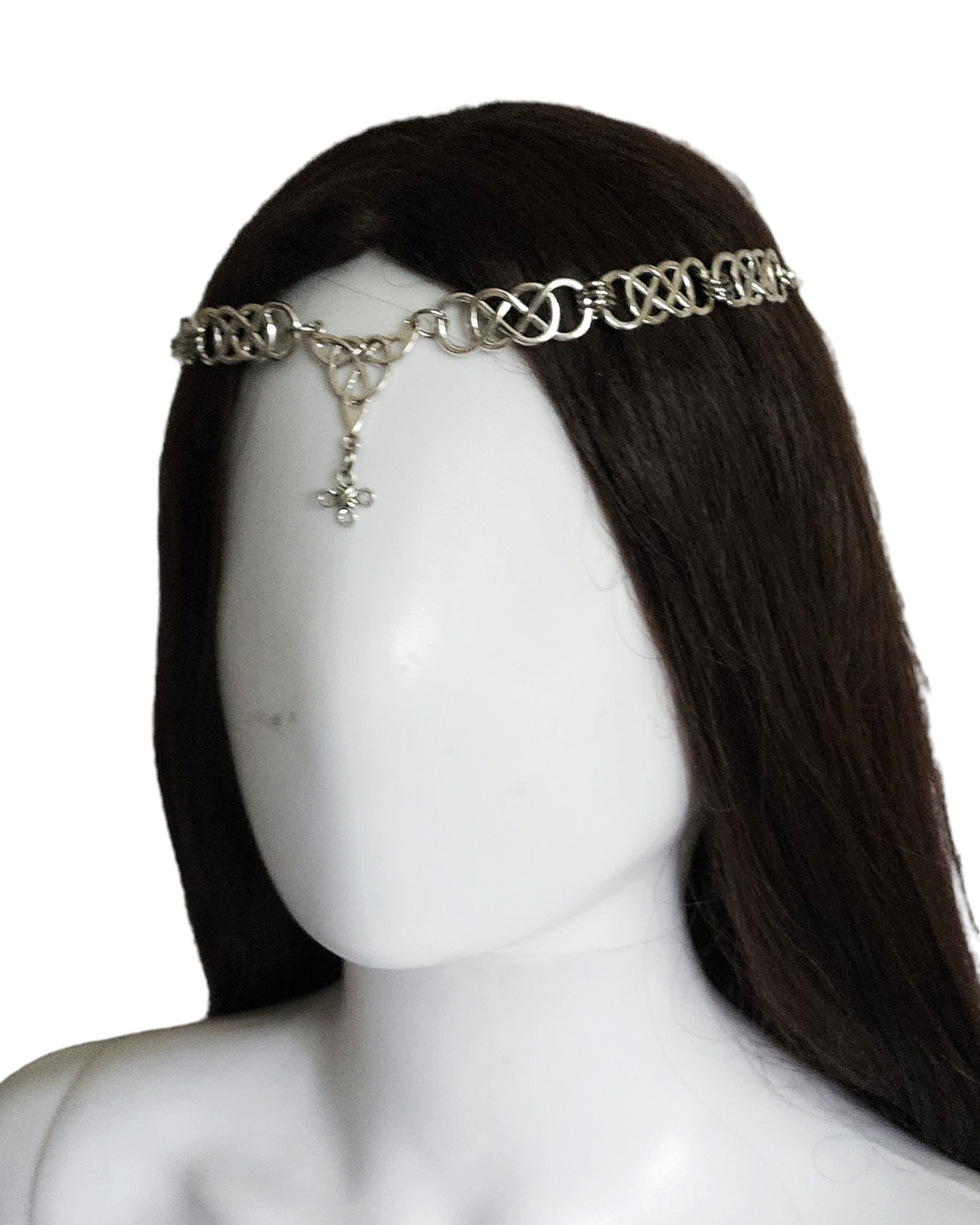 Celtic Circlet Crown / Necklace
Elevate your style with our Convertible Celtic Circlet Crown / Necklace – a fusion of elegance and mystique. Inspired by the intricate patterns of Celtic heritage, this exquisite piece effortlessly transforms from a regal circlet into a captivating necklace.
Crafted with precision, our circlet crown boasts intricate Celtic knots and motifs, meticulously detailed to capture the essence of ancient craftsmanship. Wear it as a circlet to crown your head with timeless beauty, or easily convert it into a stunning necklace, adorning your neckline with its graceful presence.
Meticulously handcrafted, adjustable in length and finished with a lobster clasp for easy wear.
Whether you're seeking an accessory to enhance your formal attire or a unique statement piece for casual occasions, our Convertible Celtic Circlet Crown / Necklace is the perfect choice. Its versatility and enchanting design make it a must-have addition to your jewelry collection. Embrace the allure of Celtic tradition and modern versatility – order yours today