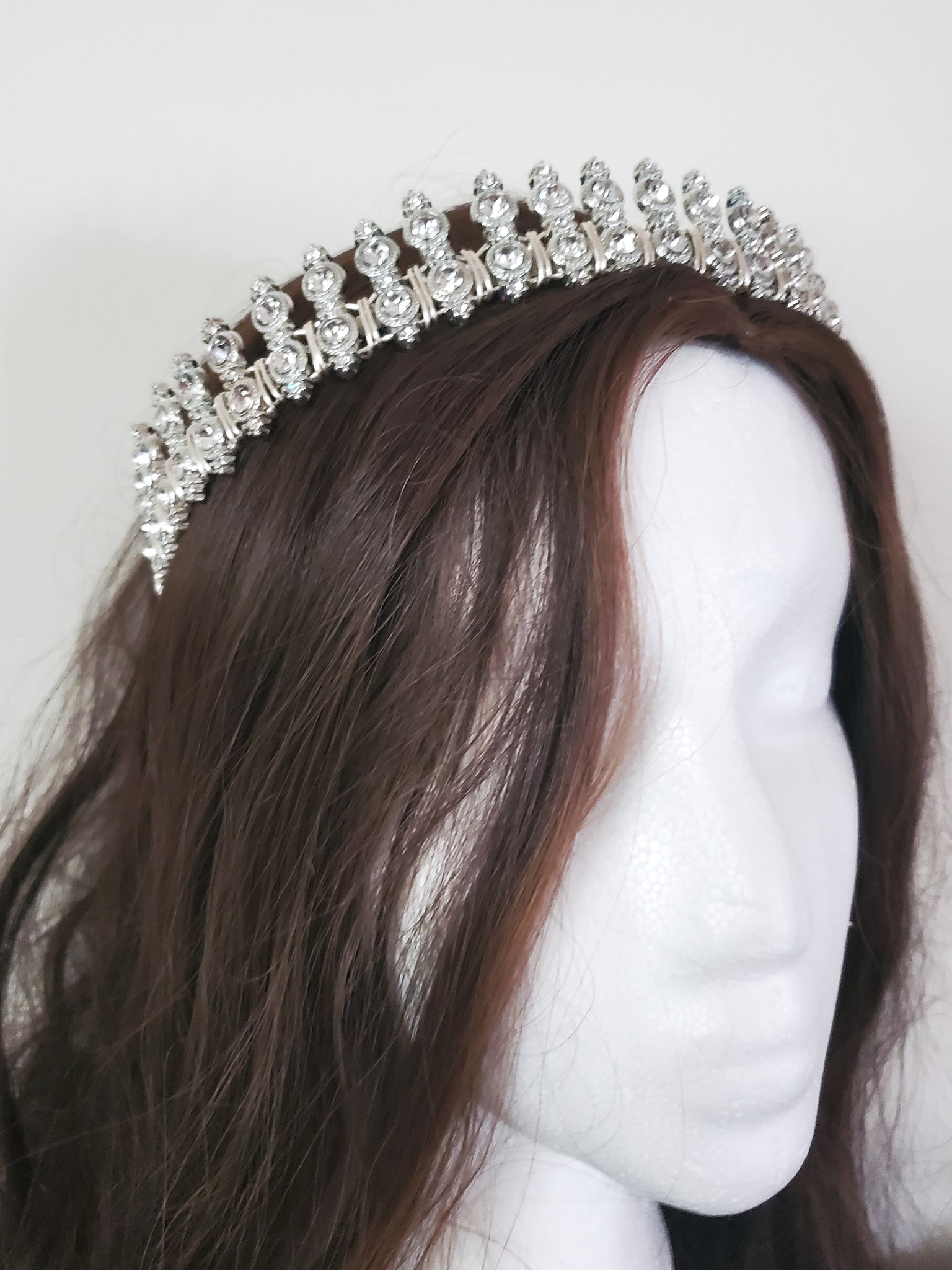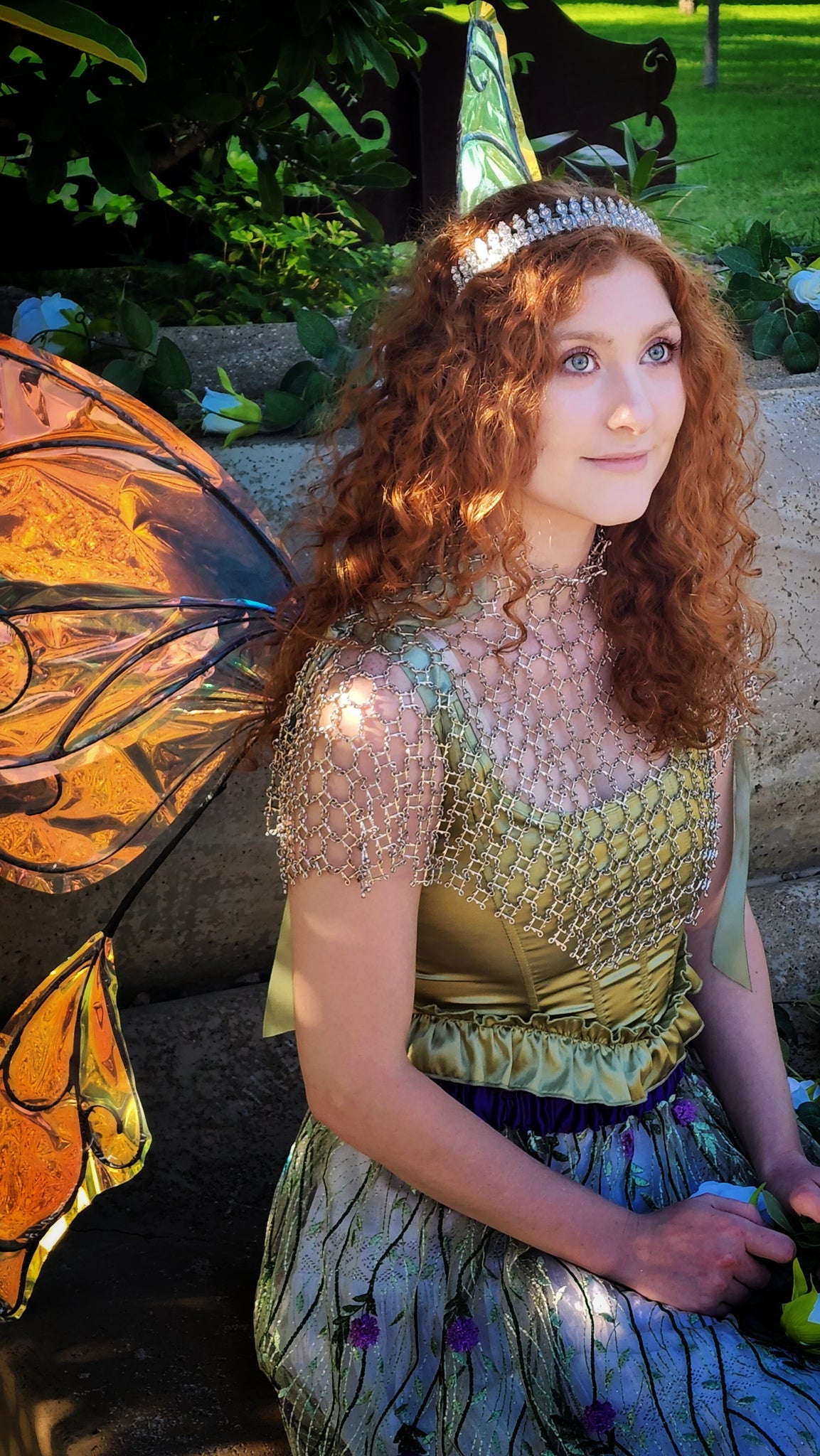 Heavy Rhinestone Tiara Headband Crown
The brightest star in the sky shall be outshined by you alone when you are wearing this gorgeous crown.  Perfect for Queen Elizabeth II cosplay, Ren Faire, historically minded brides, and anyone ready to blind the peasants with an ostentatious display of bling.
This beautiful Rhinestone Encrusted Tiara is particularly stunning. These amazing Rhinestone bars are some of my favorite parts to work with as the heft of the silver is reminds me of the very coveted heavy jewelry of the 1940s. 
Easy to wear, one size fits all... mounted on silver headband!
Matching Choker Necklace and Bracelet 👇
https://dravynmoor.com/products/handmade-victorian-choker-necklace-and-bracelet-gift-set