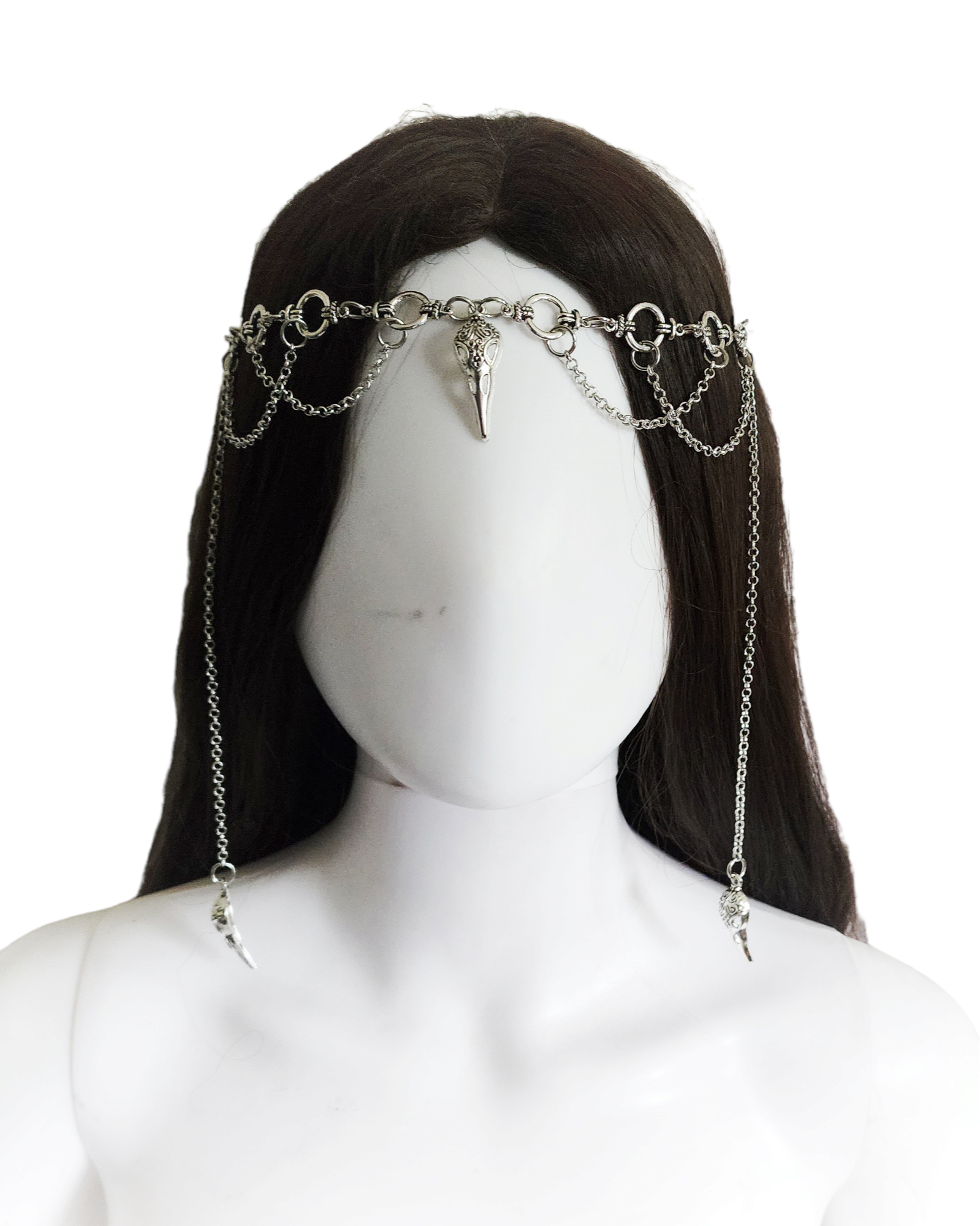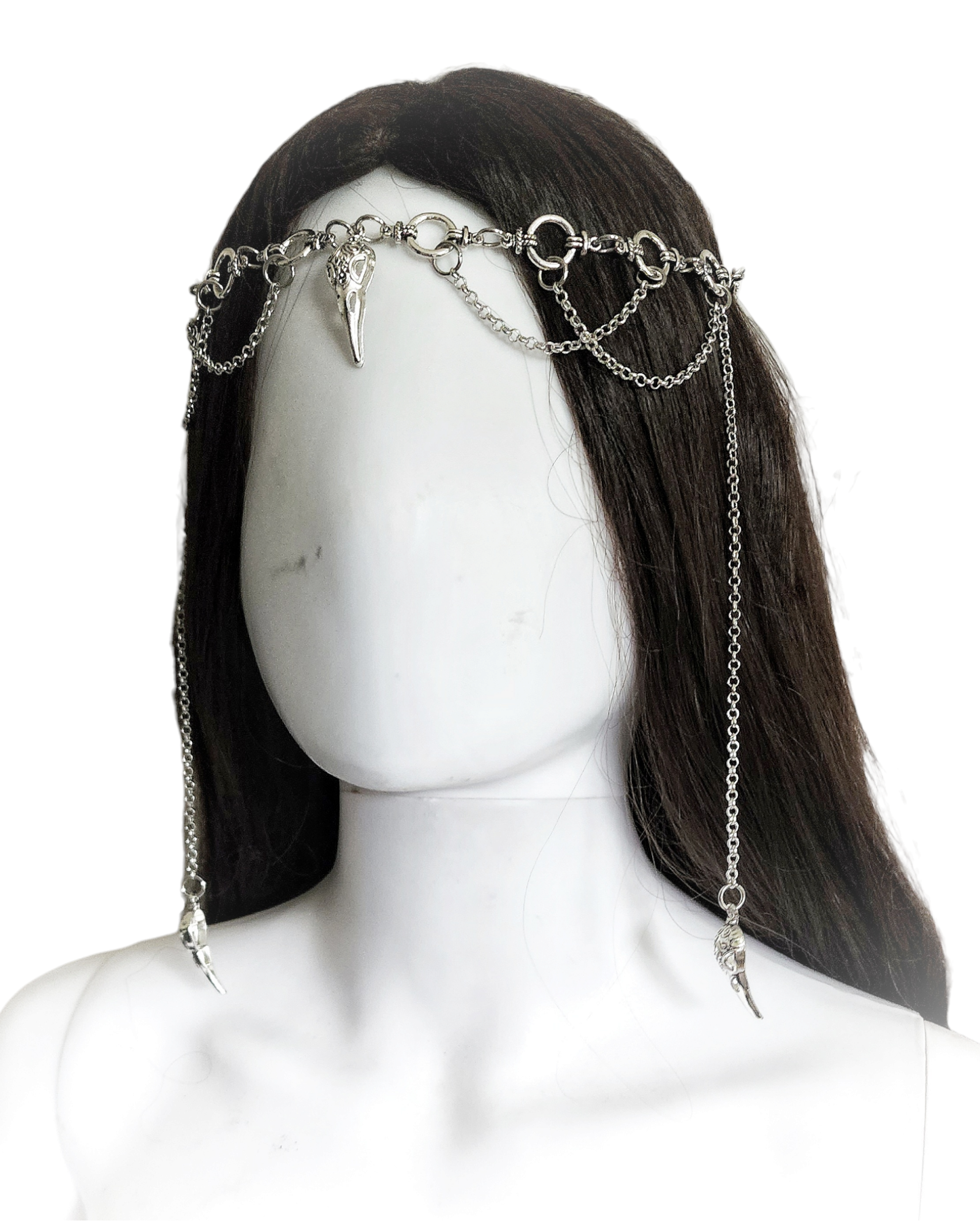 Raven Skull Circlet Tribal Goth Crown
Discover the dark allure of our Raven Skull Circlet – a tribal goth crown that exudes an aura of mystique and individuality. Crafted with meticulous attention to detail, this circlet features a raven skull centerpiece that captures the essence of both strength and elegance. Whether you're embracing your gothic spirit, expressing your tribal roots, or simply seeking a bold statement piece, our Raven Skull Circlet is the perfect choice. Elevate your style to a new level of enchantment and let your inner rebel shine. Unveil the power of the raven and adorn yourself with a crown that tells a story as unique as you are.
Meticulously handcrafted, adjustable length circlet is finished with a lobster clasp for easy wear. Claim yours now!