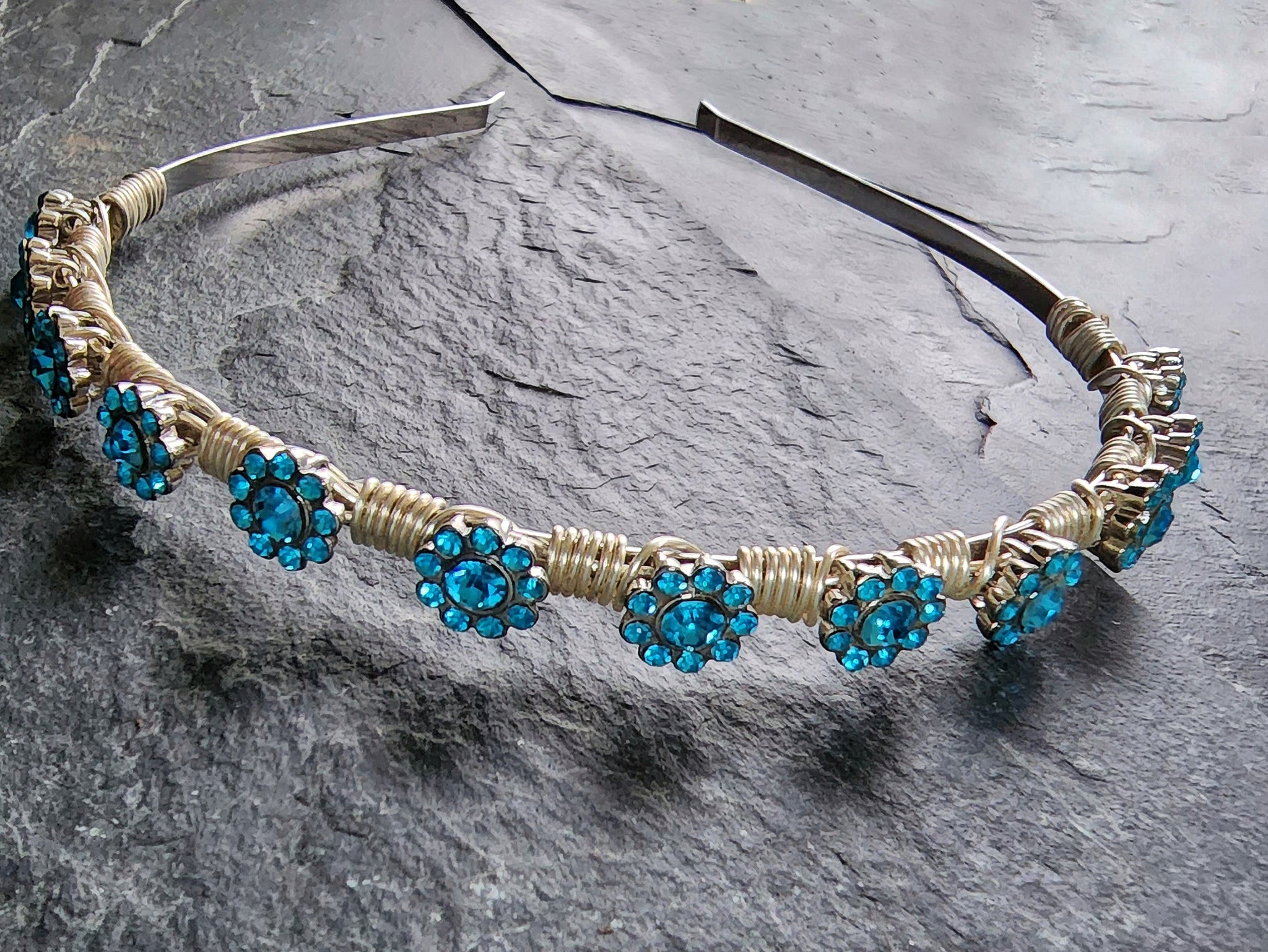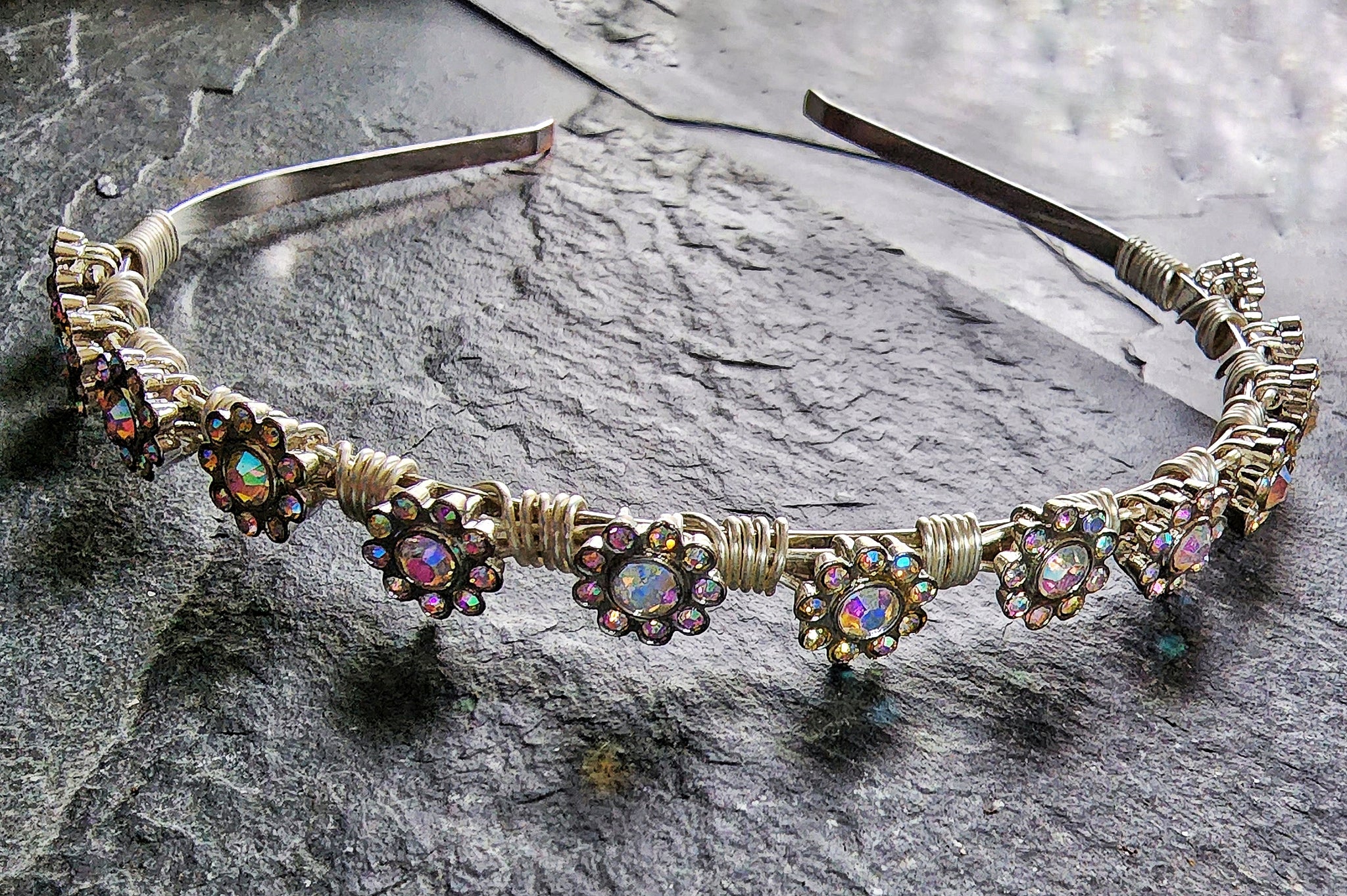 Tiny Rhinestone flower Tiara Headband Crown
On the edge of the woods, where the fairies play, a carpet of tiny flowers encroaches upon the forest. I suppose, it could be a agricultural thing.... a patch of land where the glory of the sun rays just meet the more fertile land fed by the trees themselves. 
But I like to think of it as a more magical thing. Like tiny flowers that take root in each of the footprints left by an army of fae folk.
Either way, tis a glorious place to be. And this headband crown is an ode to the fairy footprint flowers behind Castle Dravynmoor. 
Headband Crowns are great because style it up for Ren Faire or style it down for muggle life. Brings a bit of the magic of Faire to the rest of your life!
Available in your choice of color, AB, Red, Green or Turquoise 
Butt honestly, I like to think of i like a more ma gical thing .