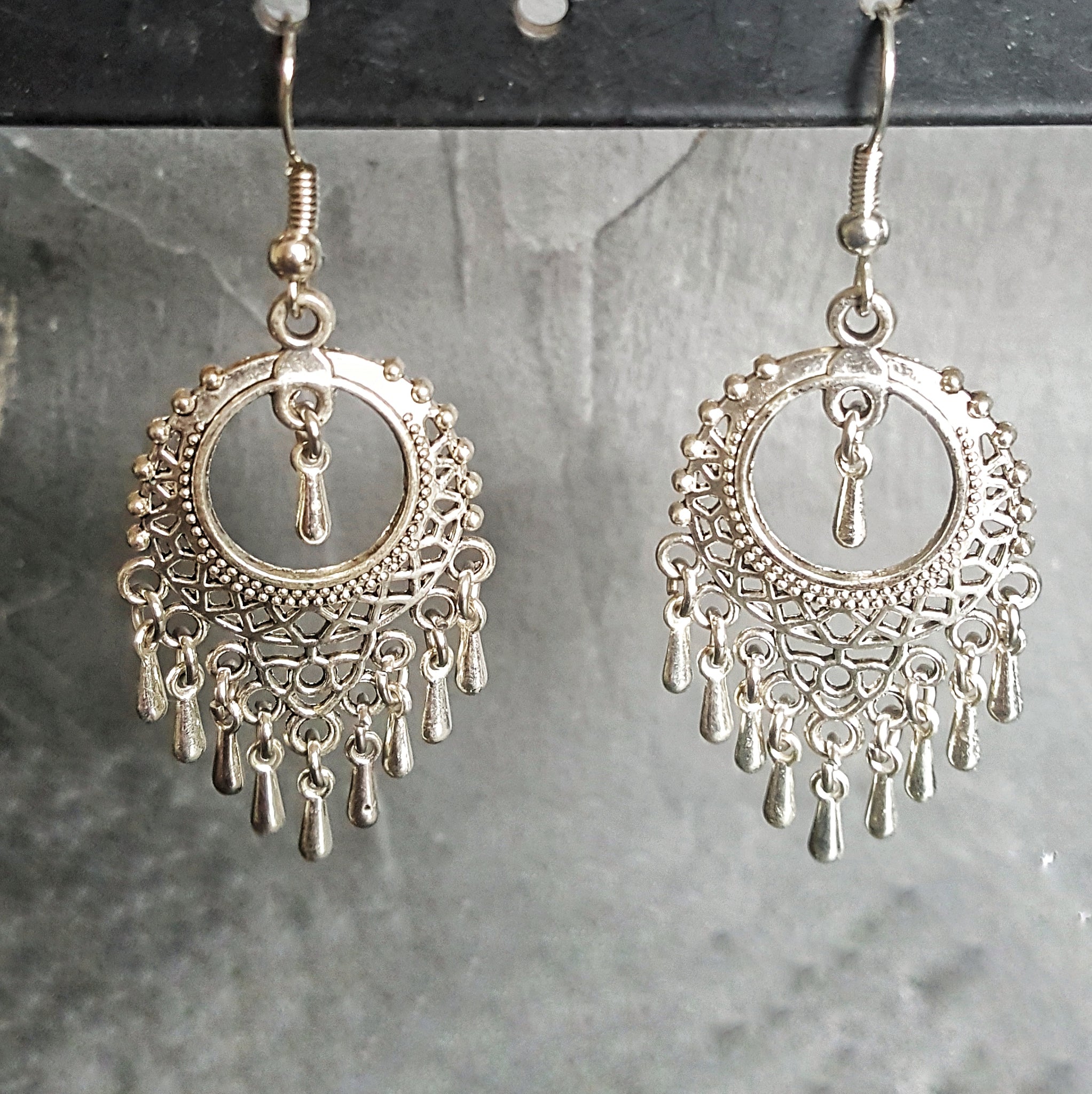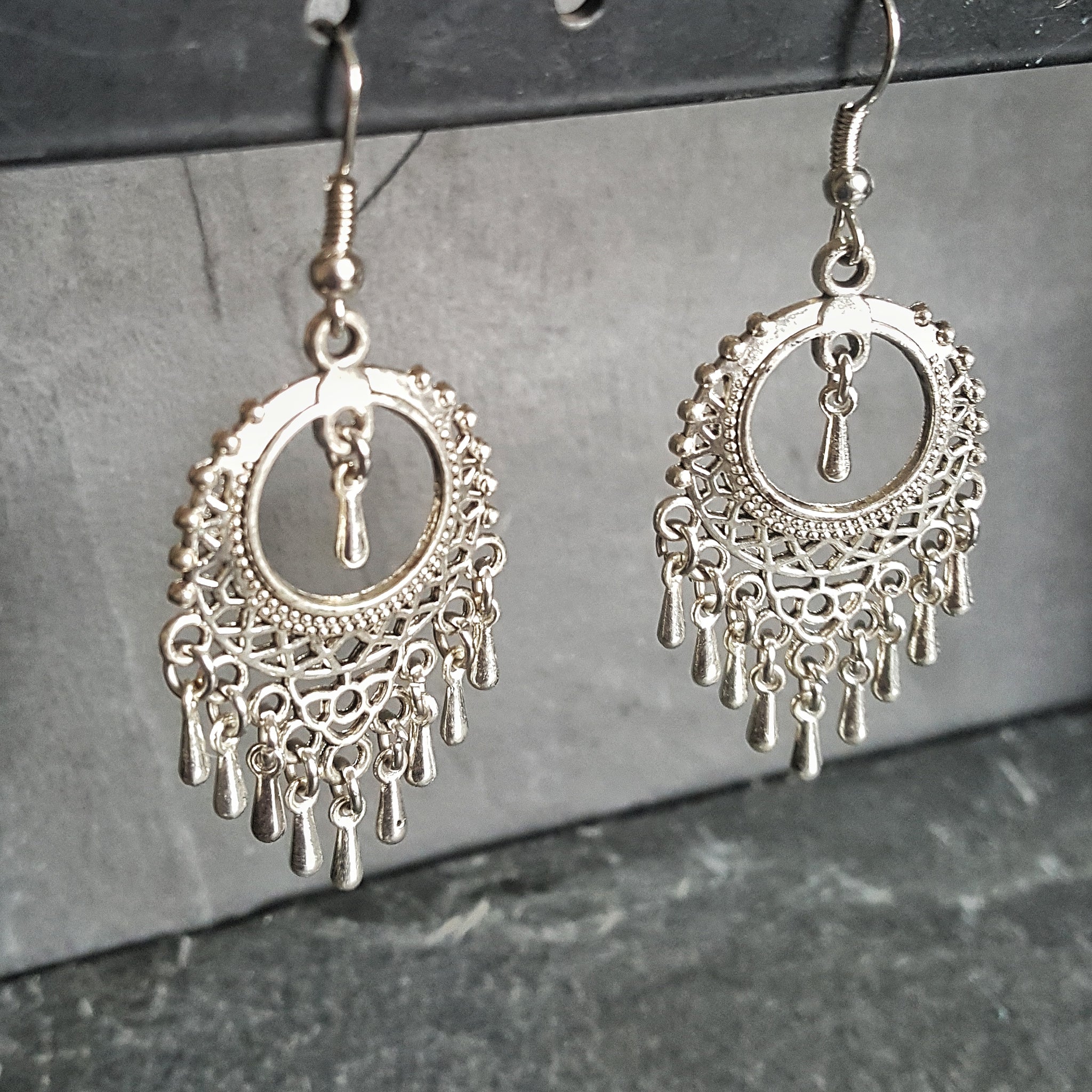 Ornate Silver Boho Chandelier Earrings Bohemian Jewelry
Ornate Silver Boho Chandelier Earrings Bohemian Jewelry
Give yourself the gift of luxury with these heirloom quality Silver Chandelier Earrings. A little boho and a little gypsy, add a sense of freedom to your every outfit with Ren Faire Jewelry! 
🔱 approx 2 in long
🔱silver ear wire
🔱proudly handcrafted in the USA
As with all of Dravynmoor finery, limited numbers of these beautiful earrings exist, and with stocking stuffer pricing, surely wont last long!