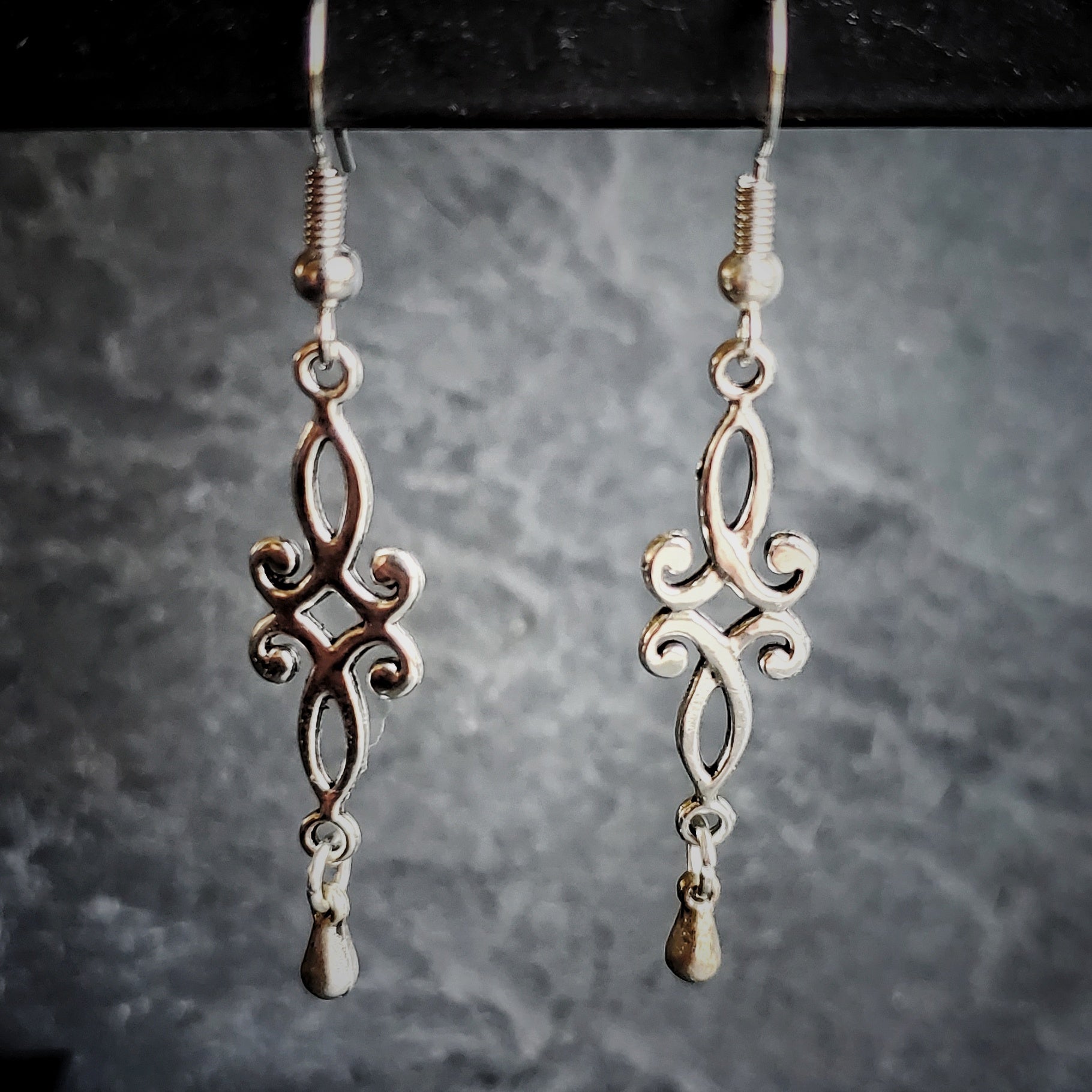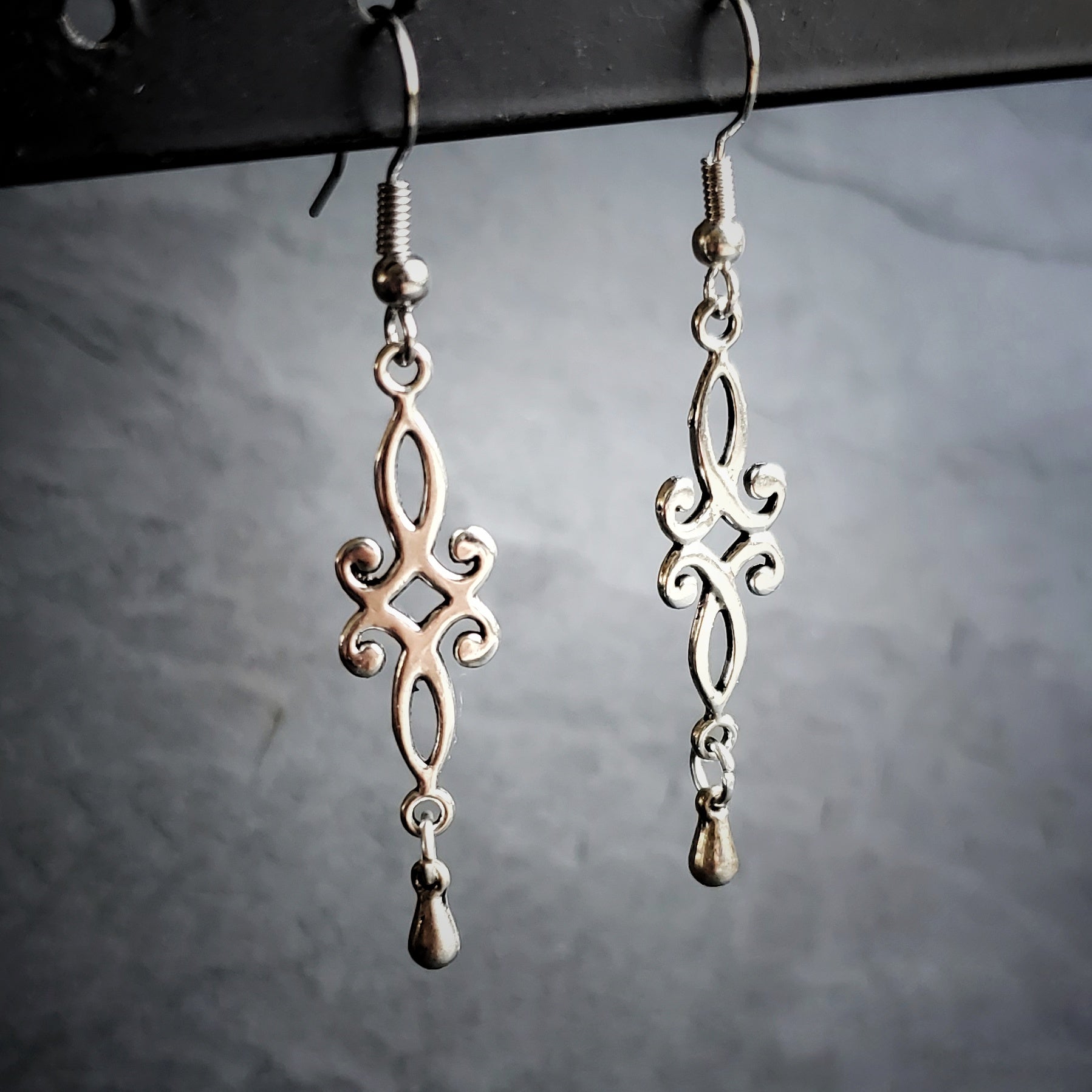 Siver Drop Renaissance Earrings Fantasy Jewelry
This delicate drop earring is about to become your wardrobes best friend. Perfect with your Renaissace Festival Gown. Perfect with jeans and a tank! This meticulously handcrafted earring features delicate silver drops hung from Tibetian silver flourishes. Finished with silver ear wires for easy wear.
Limited quantity available! Order today!