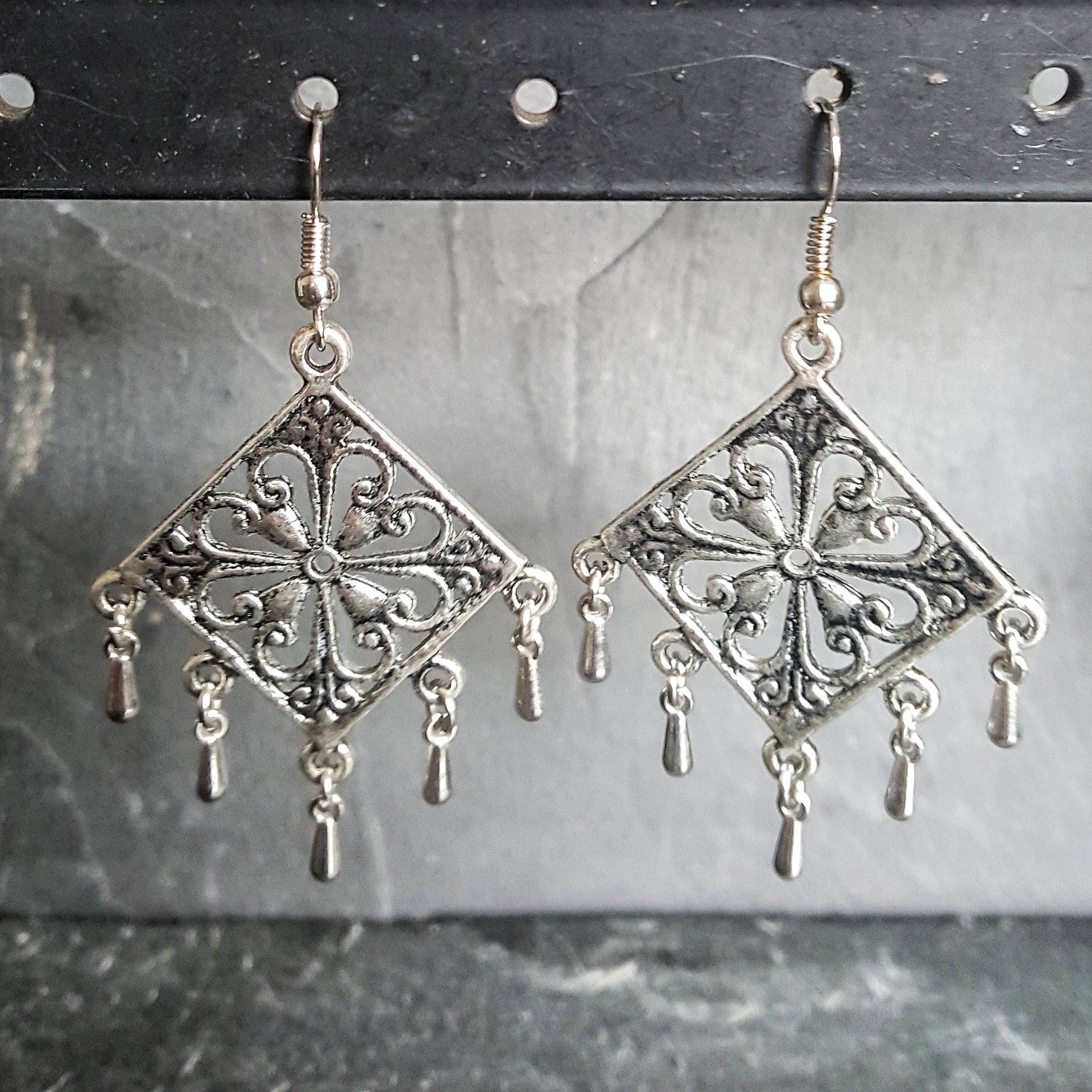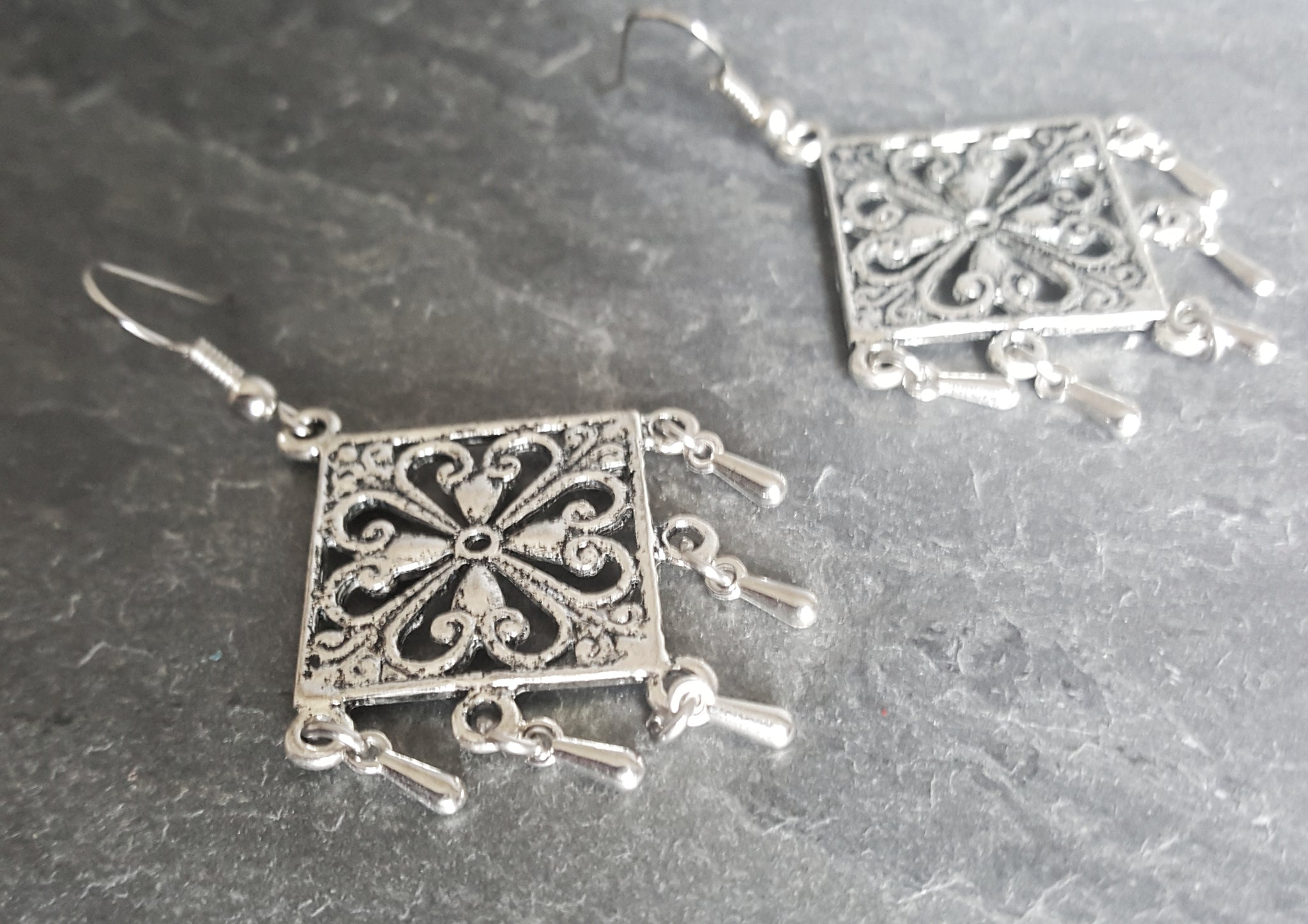 Square Silver Chandelier Earring Bohemian Jewelry
Square Silver Chandelier Earrings
These lovely Square Silver Chandelier Earrings will quickly become your new favorite! Kinda boho, kinda gypsy, harkening images of vibrant colors and flowing beach hair,  bring a sense of freedom to your everyday office gear!
🔱 silver ear wire
🔱 approx 1.5 inches long
🔱 also available in bronze here  https://dravynmoor.com/products/square-bronze-chandelier-earrings-bohemian-jewelry
🔱 proudly handcrafted in the USA
As all of my handcrafted jewelry, these beautiful statement earrings are created in limited quantities.  Order yours today before they are gone!