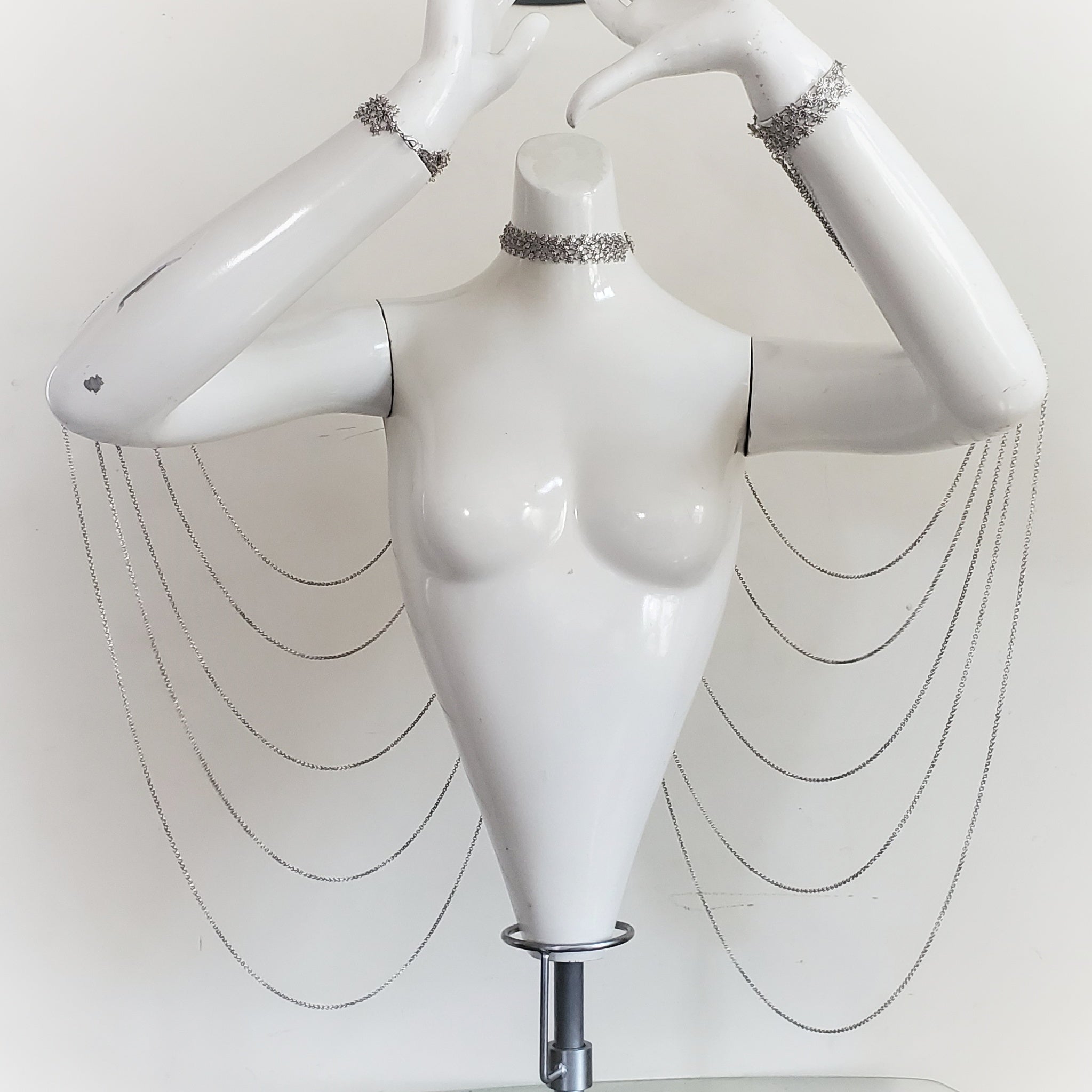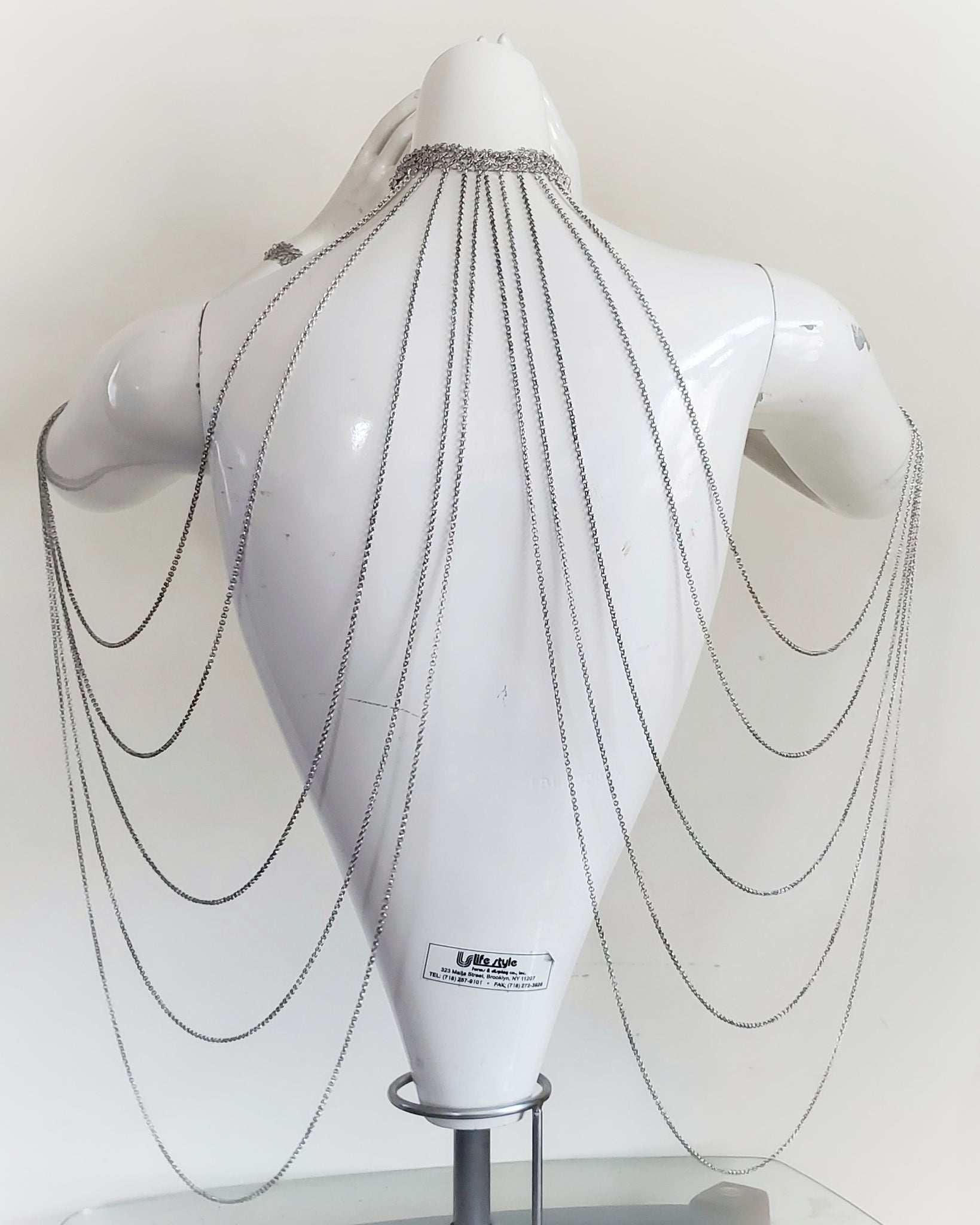 Chain Wings Renaissance Festival Fairy Fantasy Jewelry
Take flight with these post apocalyptic style chain wings. Incredible chainmail cuff bracelets and choker are connected with sweeping chains to create wings that dance with every move. 
Not for the faint of heart, these wings will get you noticed at every Renaissace Festival, Night Club or Fairy convention you visit!
These wings will be modified to your exact size specifications as proper fit is important with these! Please anticipate a message detailing measurements needed after your order.
Limited quantity available, order today!