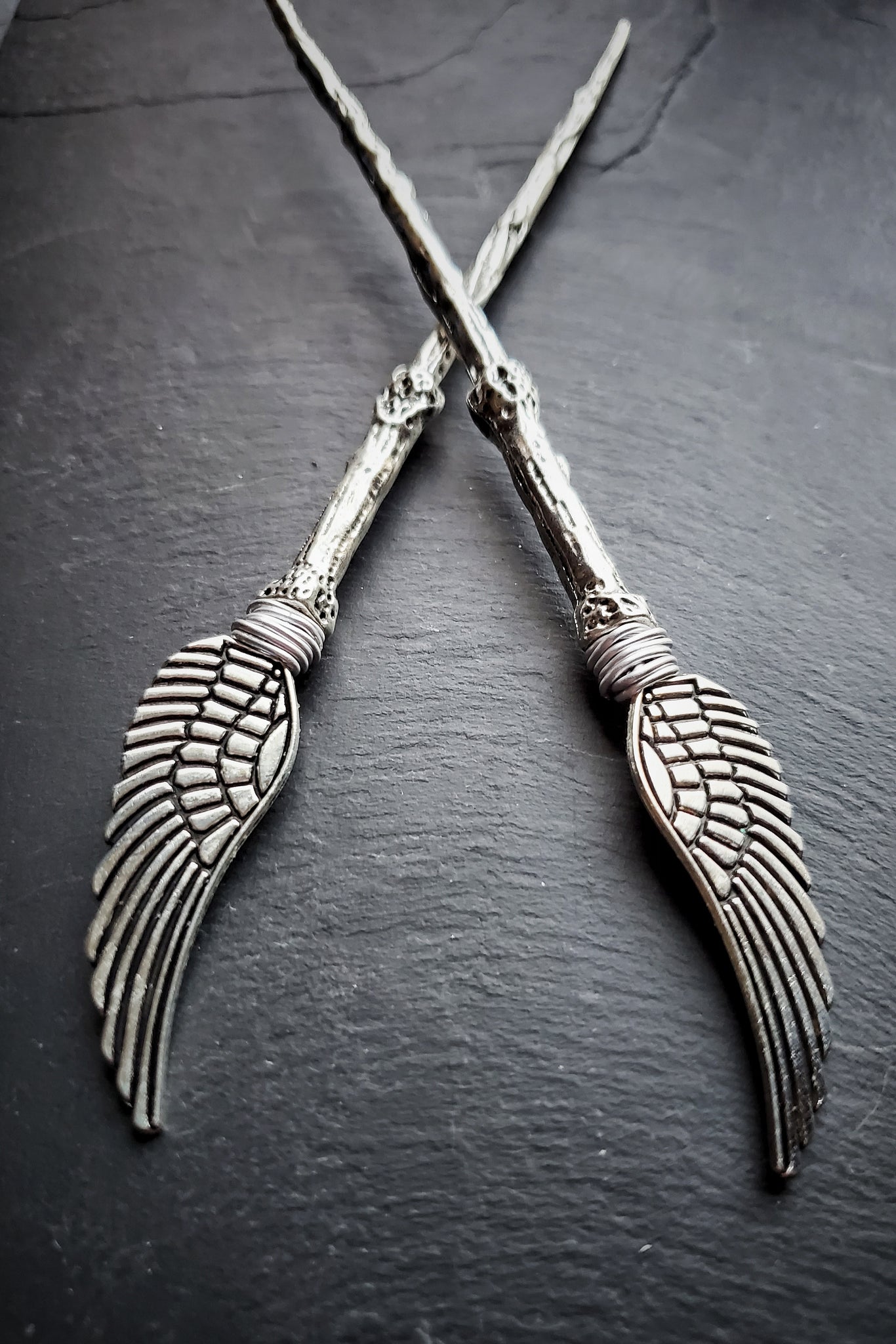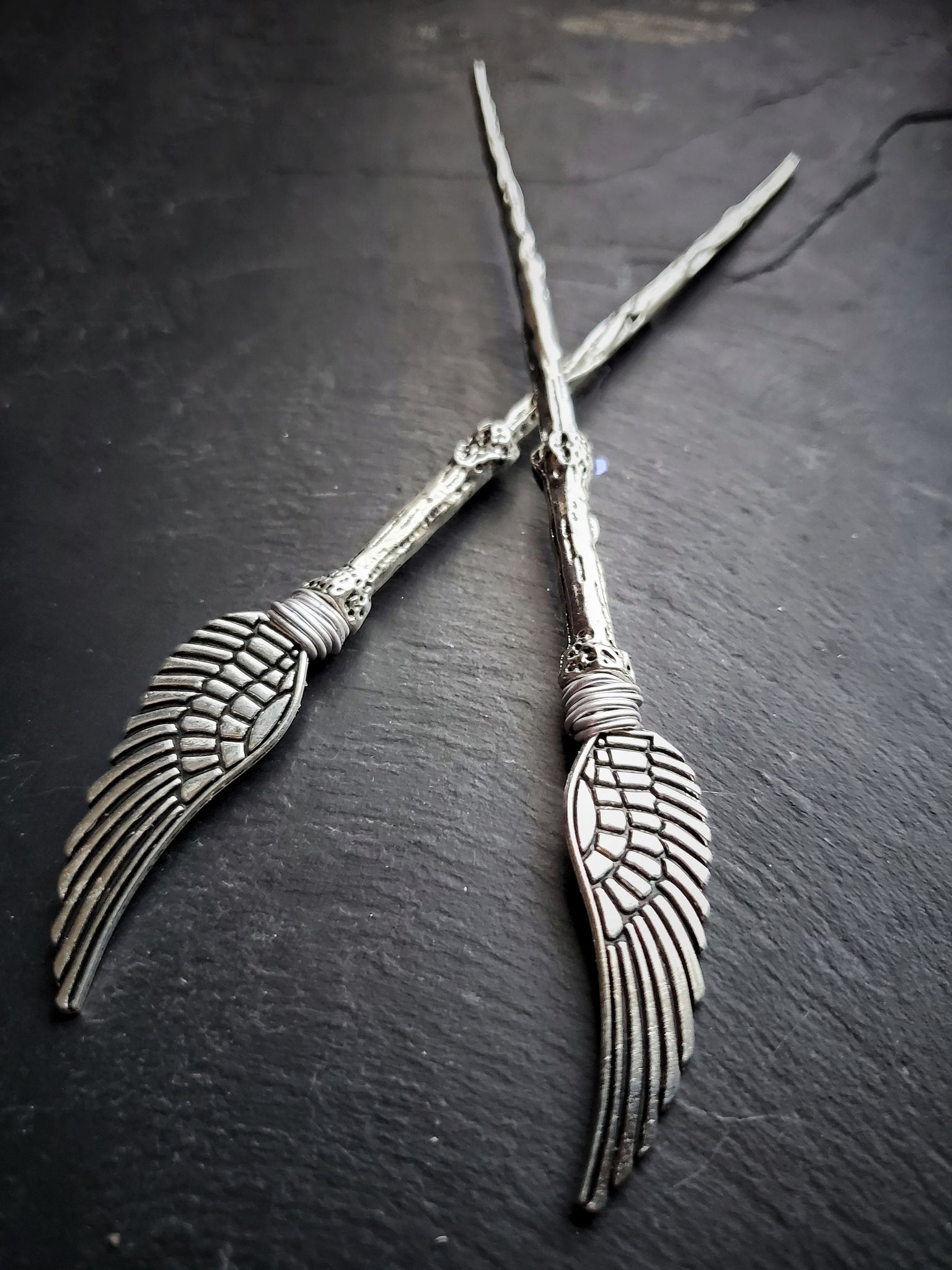 Fairy Wing Hair Sticks Hair Jewelry
Fairies dance and play all around the castle grounds. They like to cause mischief but they make the Princesses of the realm smile. As surely these Fairy Wing Hairsticks will!
Whimsical double sided wings are mounted on sturdy silver hair sticks. You will recieve one pair (2 individual) hairsticks.
Want to make it a set? This looks amazing with the Fairy Wing Bracelet!👇
https://dravynmoor.com/products/silver-wing-bracelet-angel-wing-ren-faire-spiritual-jewelry-everyday-jewelry-bridesmaid-jewelry-gift-handmade-gift-for-her
Matching Necklace👇
https://dravynmoor.com/products/angel-necklace-renaissance-festival-fantasy-jewelry
An ideal gift for Christmas!