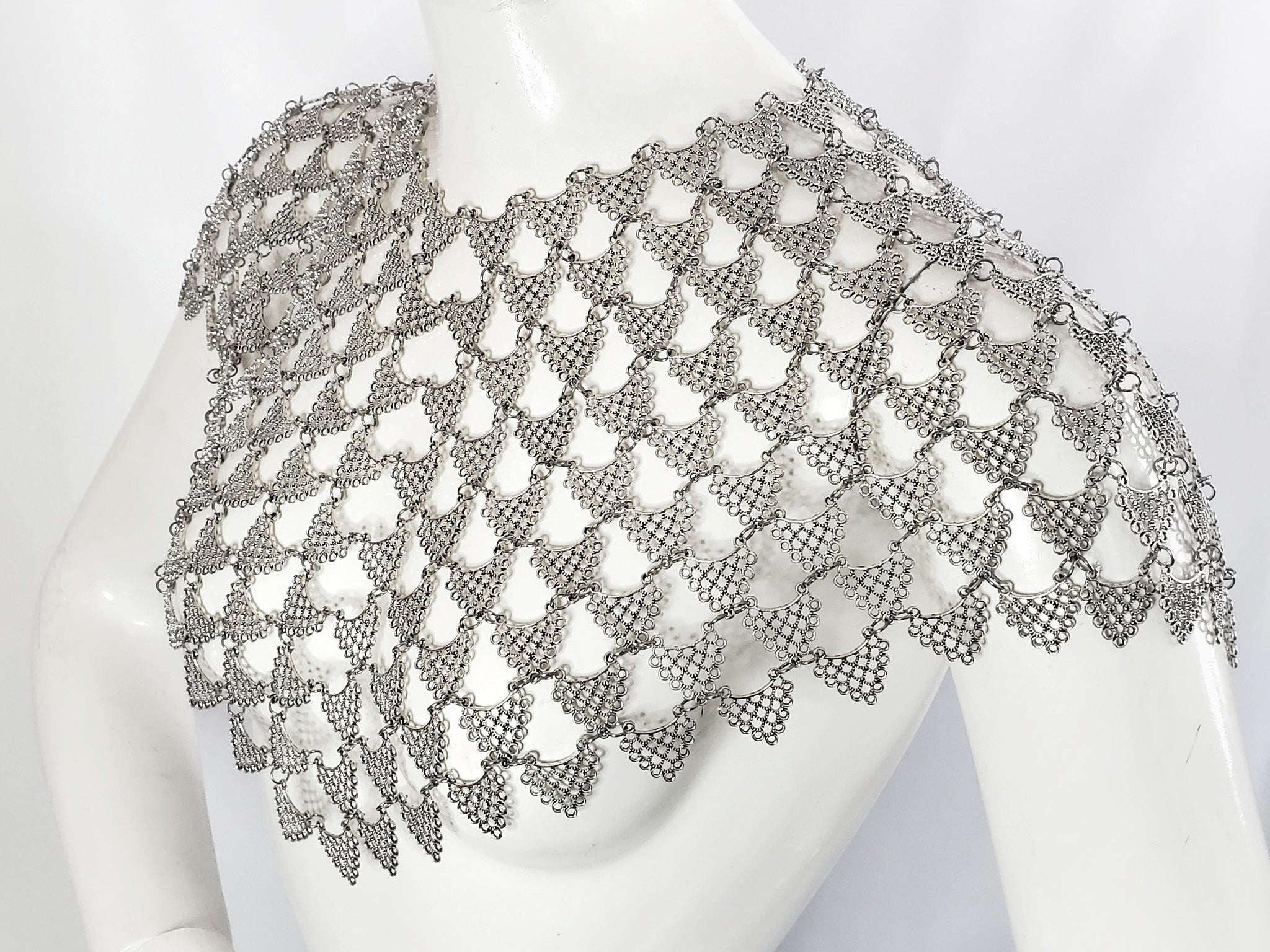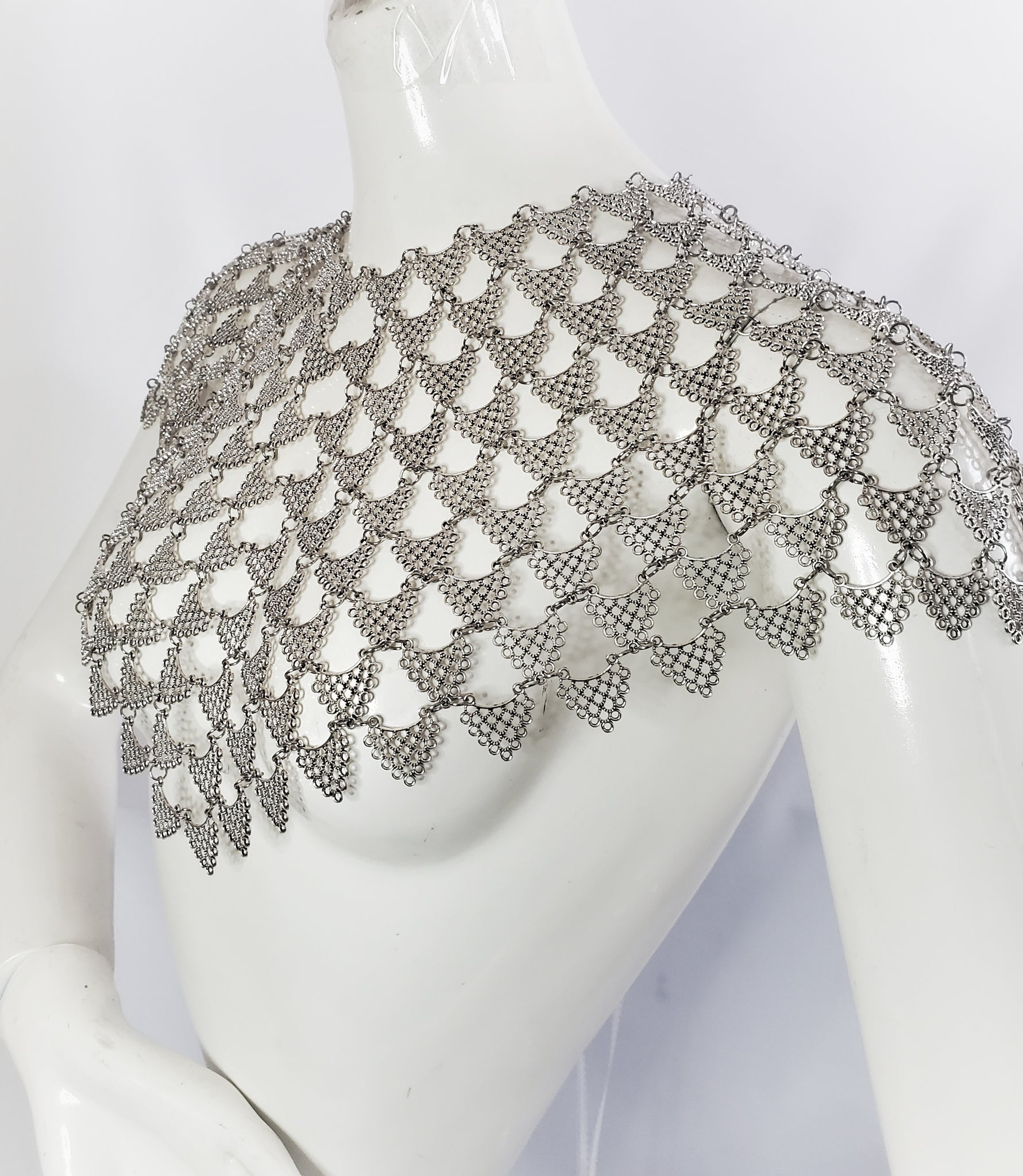 Mermaid Scale Chainmaille Queens Armor Hauberk
This is armor befitting a mermaid queen. Delicate fish scale links are woven together in a manner reminiscent of Chainmaille to create this gorgeous hauberk shoulder armor. Delicately draped design works well with all manner of garb or gown. Take your look to the next level. Because being a true mer-queen you may need to be a bit savage when it comes to enemies of the realm... but that doesn't mean you sacrifice looking or feeling regal while slaying your foe.
The draped front wraps beautifully to the back where slightly angled edges will frame your shoulder blades.  Terminating with a white ribbon corset tie closure that is TO DIE FOR.
Be unapologetic in claiming what you want. Click order now!