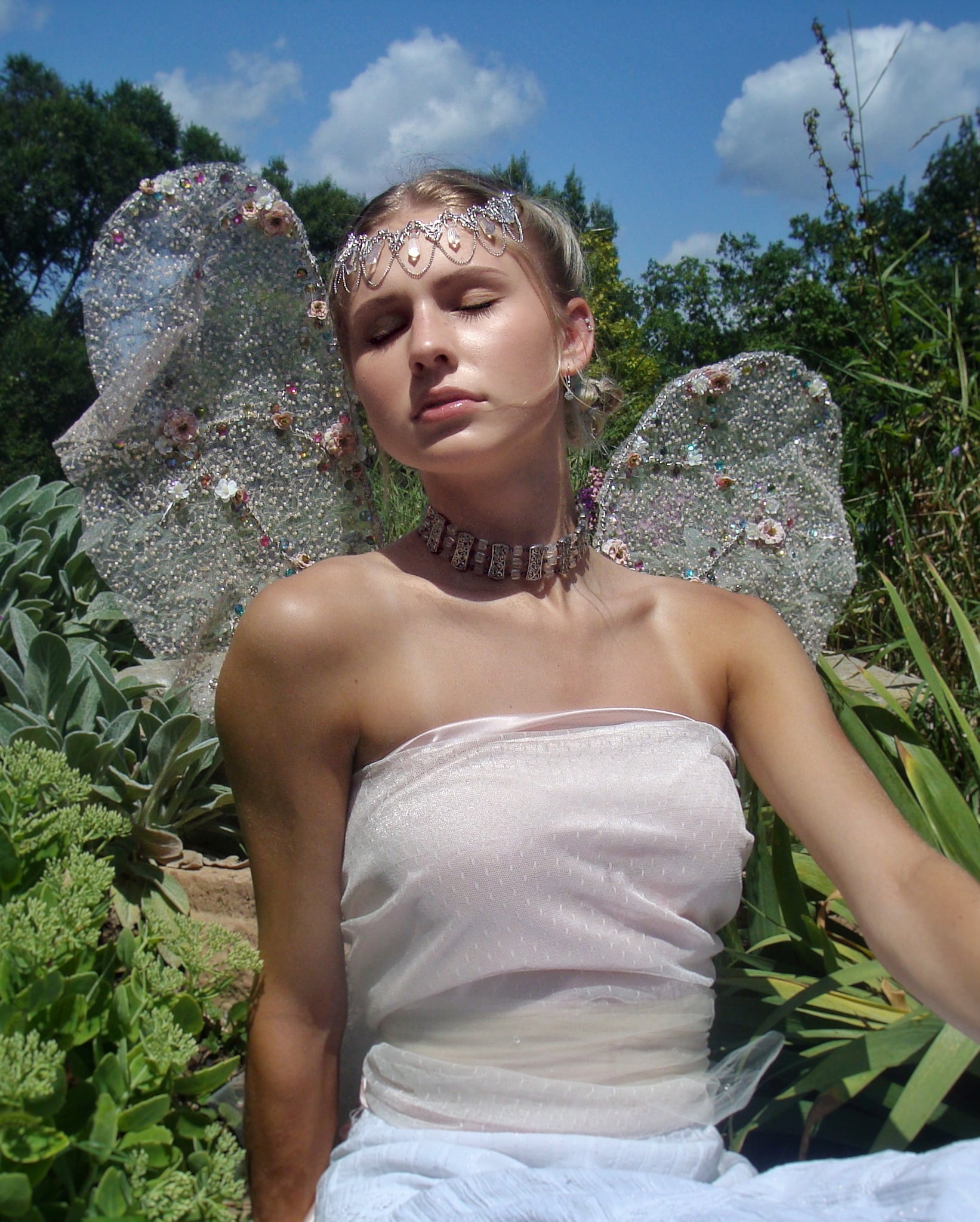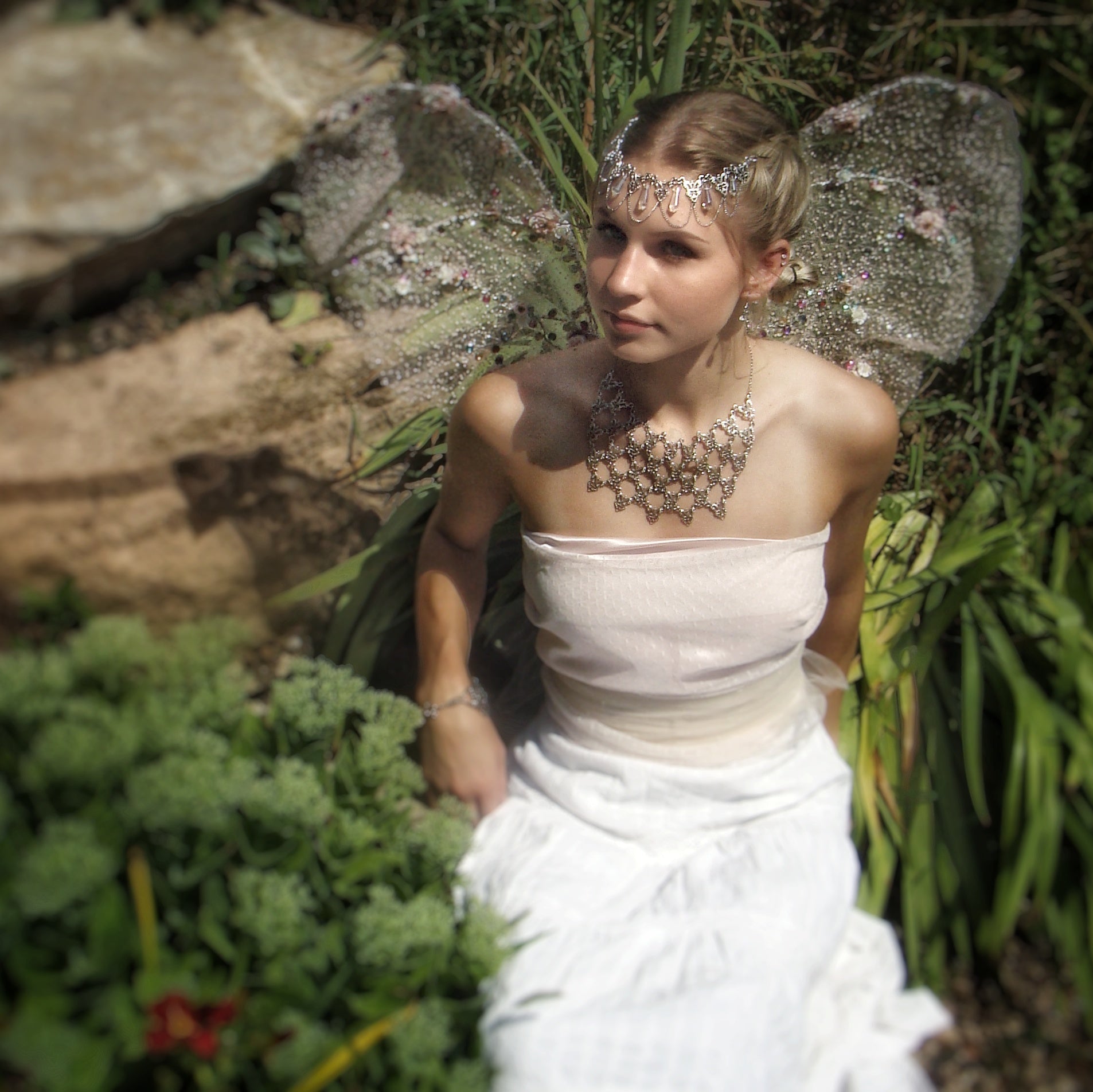 Whimsical Handmade Fairy Wings
Whimsical Handmade Fairy Wings
This whimsical display of sparkle could be yours! Never before has a fairy fluttered such fantastic wings.
Designed to flutter and move when you do, these wings are guaranteed to be the crowning glory of your fairy costume. Features a u shaped satin wrapped wire frame that tucks neatly into your corset or bra... you will almost forget you are wearing these comfortable wings. Meticulously handcrafted of wire, fabric, beads, sequins, rhinestones and artificial flowers.
Is your internal fairy a different flavor? Maybe a little less whimsy, more vampy or glam? Contact Dravynmoor for your own custom wings today!