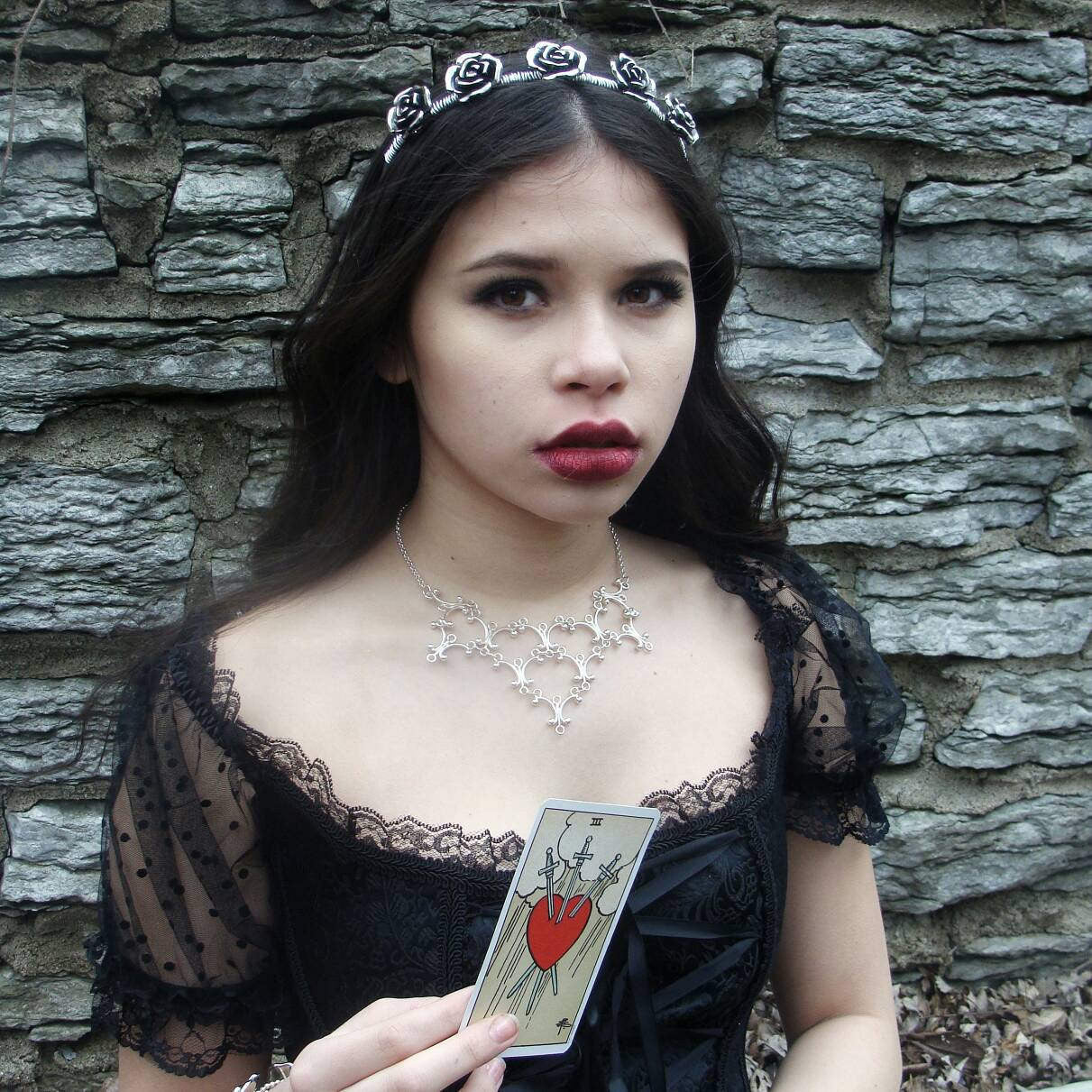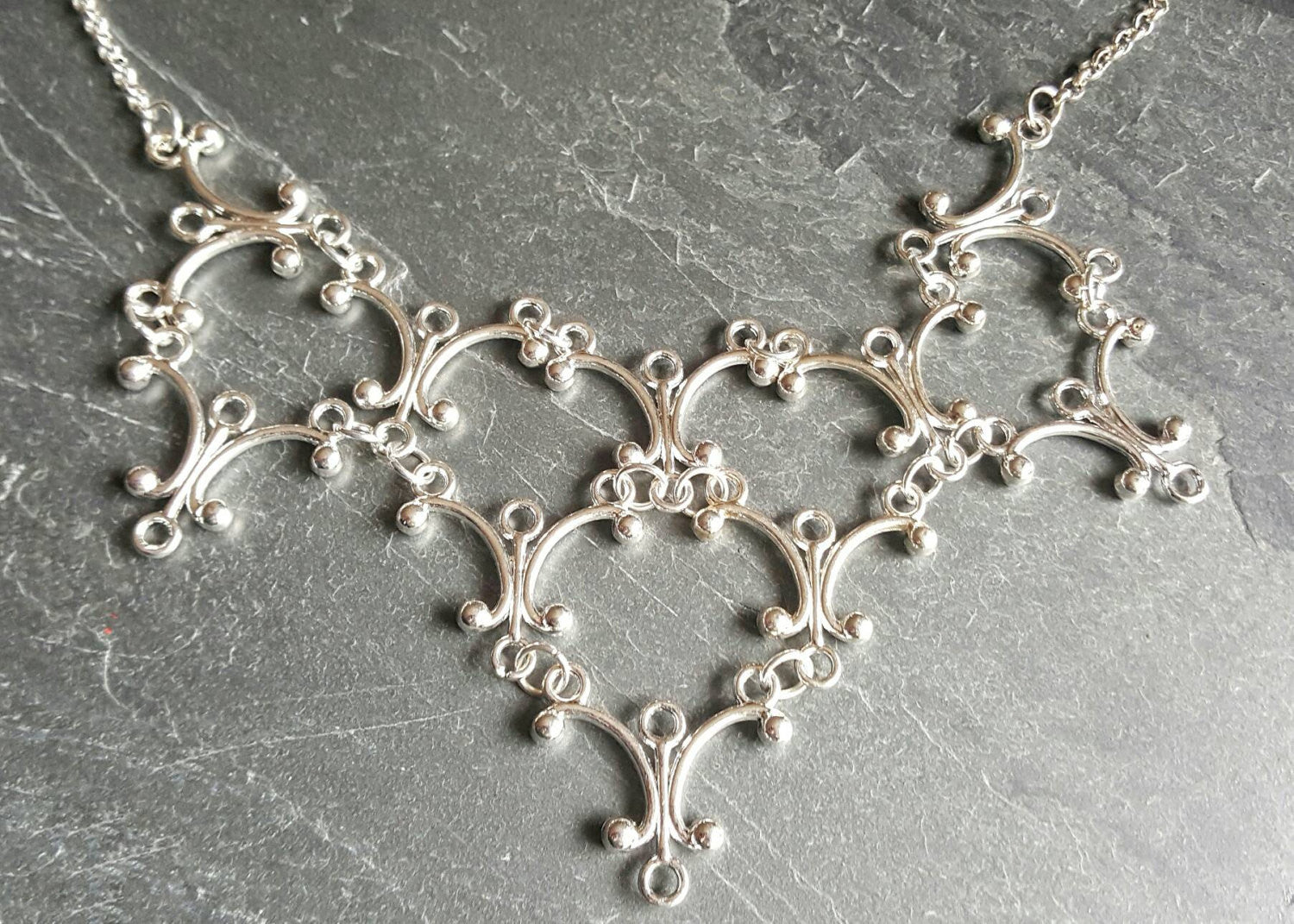 Silver Gothic Necklace - Neo Victorian Goth Jewelry - Ren Faire - Handfasting - Queen Costume - Gothic Lolita - Handmade Statement Necklace
Silver Gothic Necklace
The beauty of a vanished world is encapsulated in this gorgeous Silver Gothic Necklace. Meticulously handcrafted and perfect for any event, from wedding and handfasting to Ren Faire and Queen Costumes you couldnt make a better choice in Gothic Necklaces.
Delicately scalloped to accentuate a womans exquisite collarbone. History is reimagined and given a modern Neo Victorian twist to create an elegant statement you will be proud to wear with this unique Goth Necklace. 
Meticulously handcrafted in the US, this necklace is finished with a lobster clasp and is adjustable in length.
Limited quantities available! This one will not last... click order now!