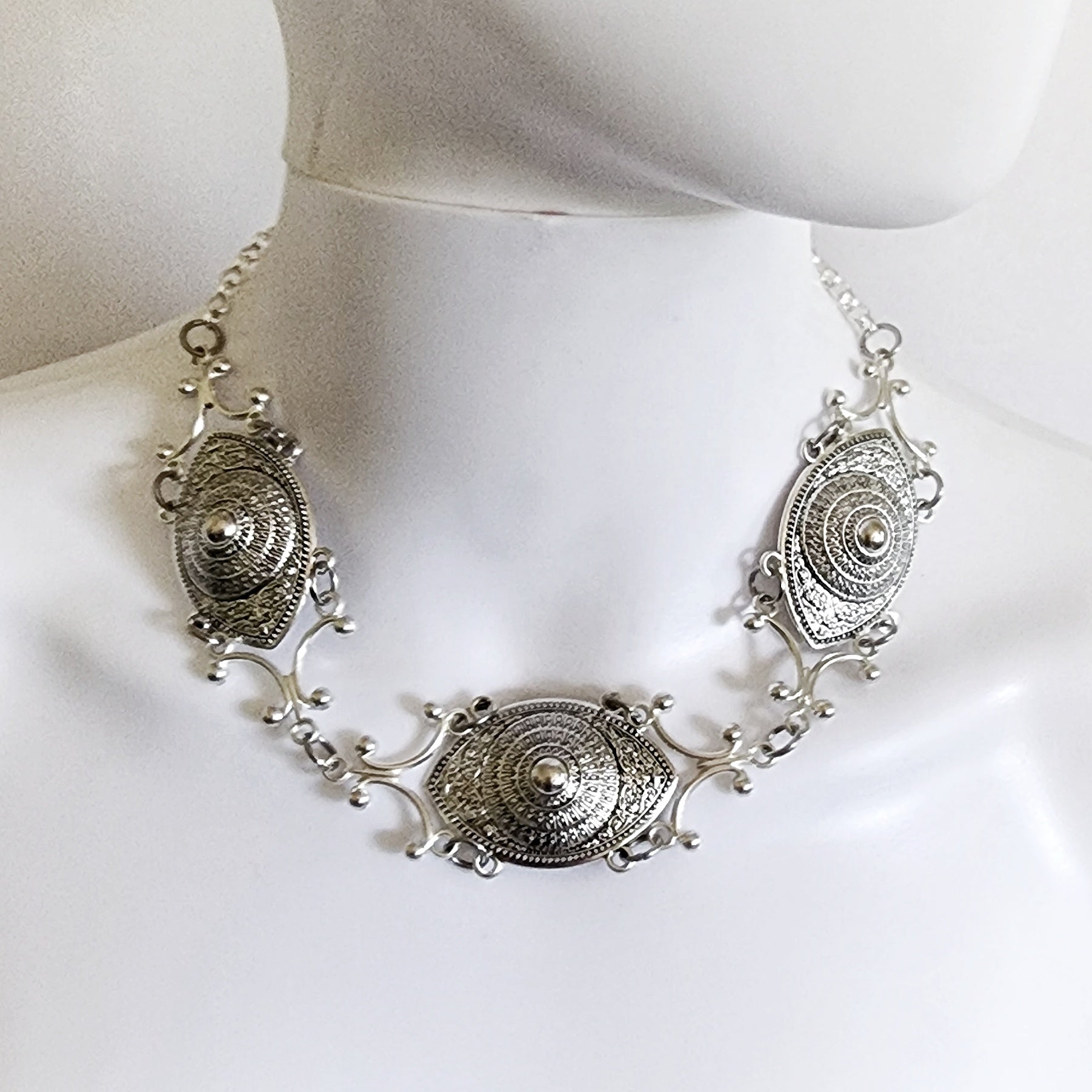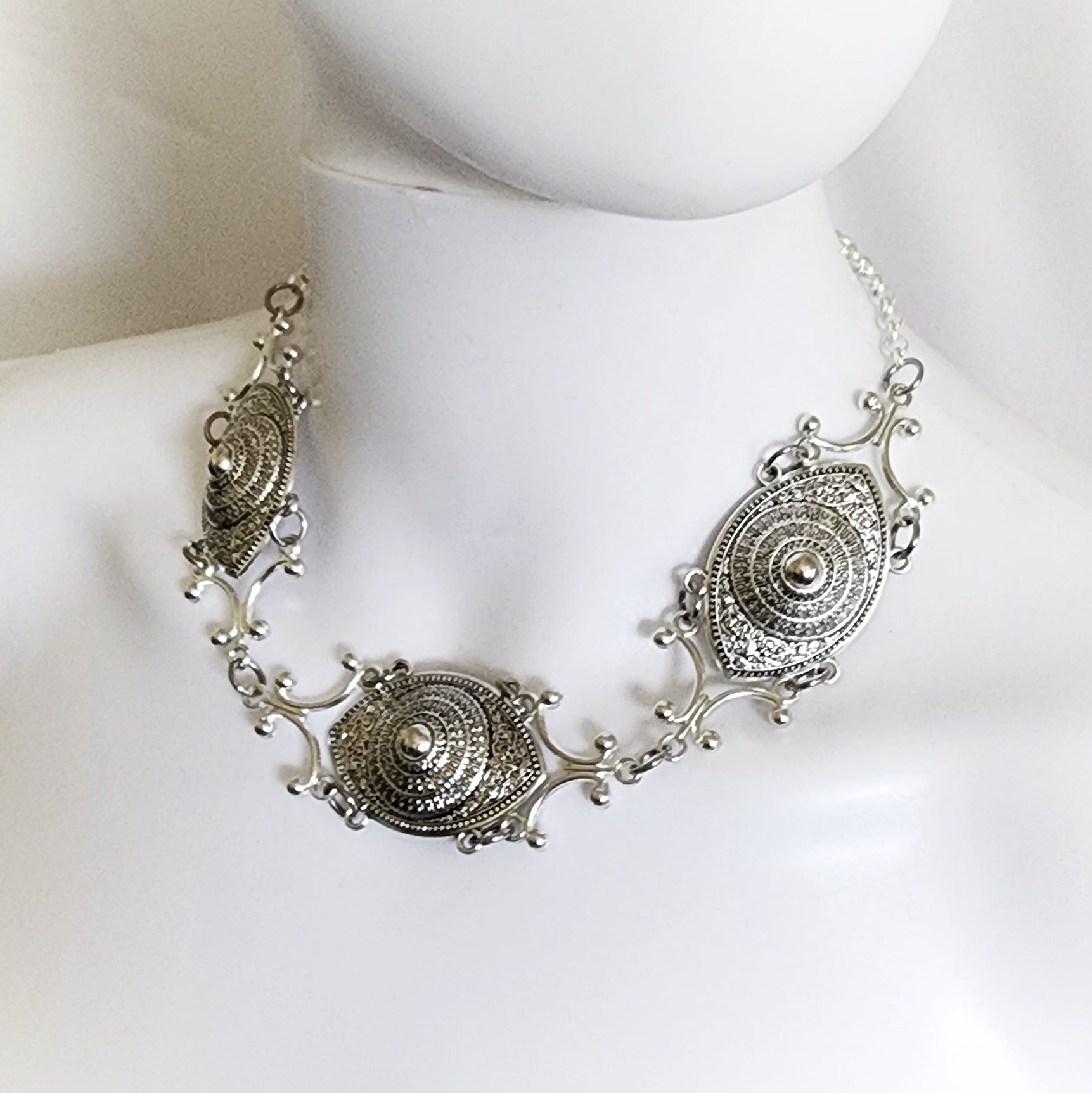 The Eyes Have It Gothic Necklace
This gorgeous statement necklace was inspired by eyes filled with enigmatic allure. A touch gothic as they seem to hold secrets waiting to be unraveled. Designed for those with an affinity for the mysterious, this unique handcrafted piece will captivate and enchant all who lay eyes upon it. 
Whether you wear it for a day of faire, an enchanting evening event, or simply as an expression of your inner darkness, The Eyes Have It Necklace is sure to turn heads and spark conversations. It's a wearable work of art that effortlessly fuses elegance with a touch of rebellion. Adjustable length up to 21 inches, finished with a lobster clasp for easy wear.
Indulge your passion for the extraordinary and adorn yourself with The Eyes Have It Necklace. Let its hauntingly beautiful design be a testament to your unique and captivating spirit. Order now and embrace the dark allure that awaits within.