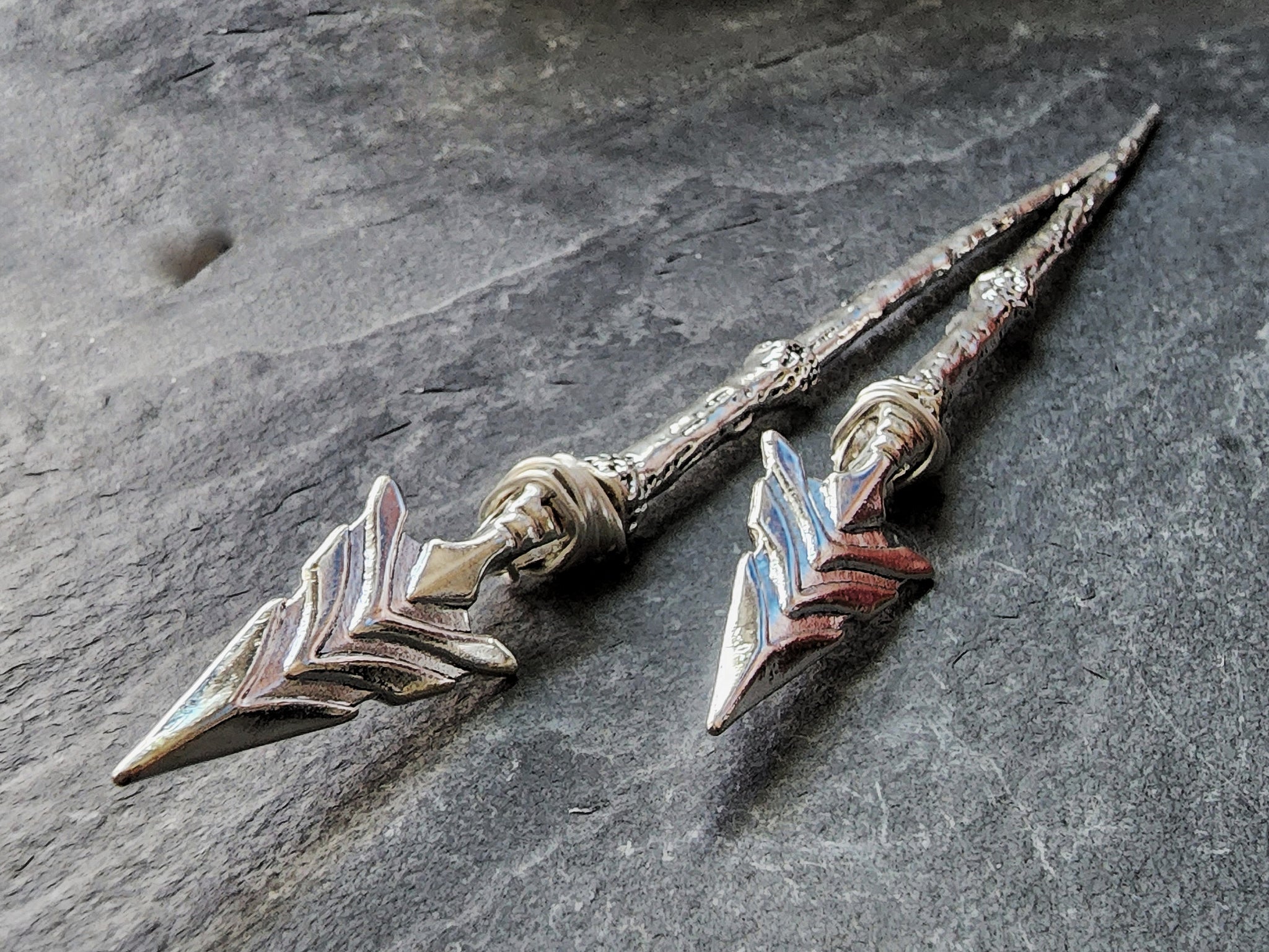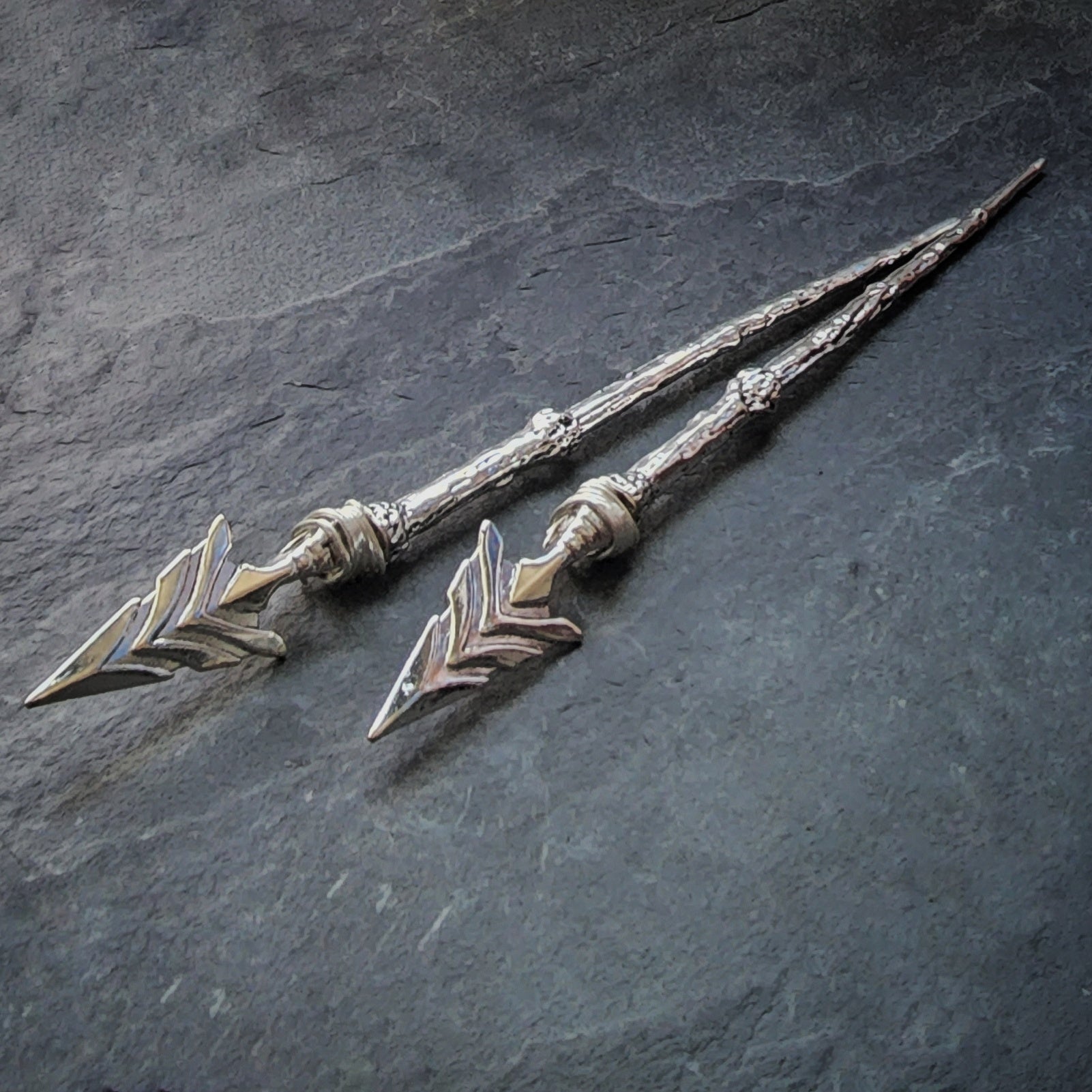 Hairrow Sticks Arrow Hair Sticks
When your battling to save your kingdom, or raiding new lands, or even just strolling the village, the last thing you want to have to worry about is your glorious mane of luxurious hair. But how does a warrior tame that? Weapons...
Some girls wear flowers in their hair. You are not the average girl. These silver arrow hair sticks are the perfect weapons for your hair.
You will recieve 1 pair (2 individual) hair sticks in Dravynmoors signature gift box.
Hairstick measures approximately 7 inches in length, with the usable (shank) part measuring 5 inches.