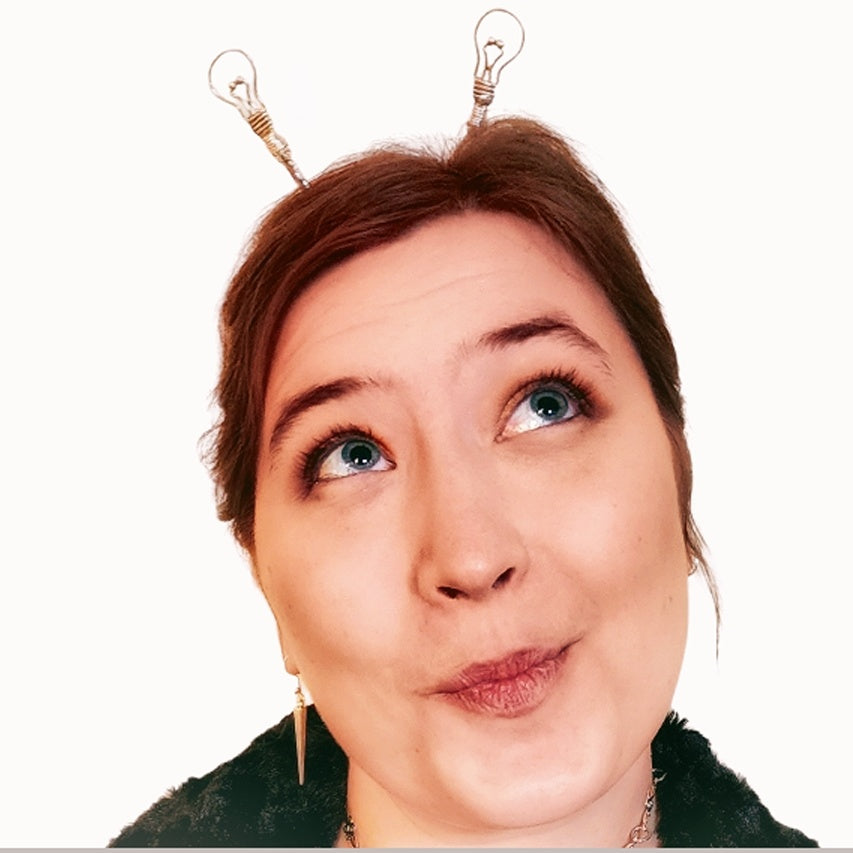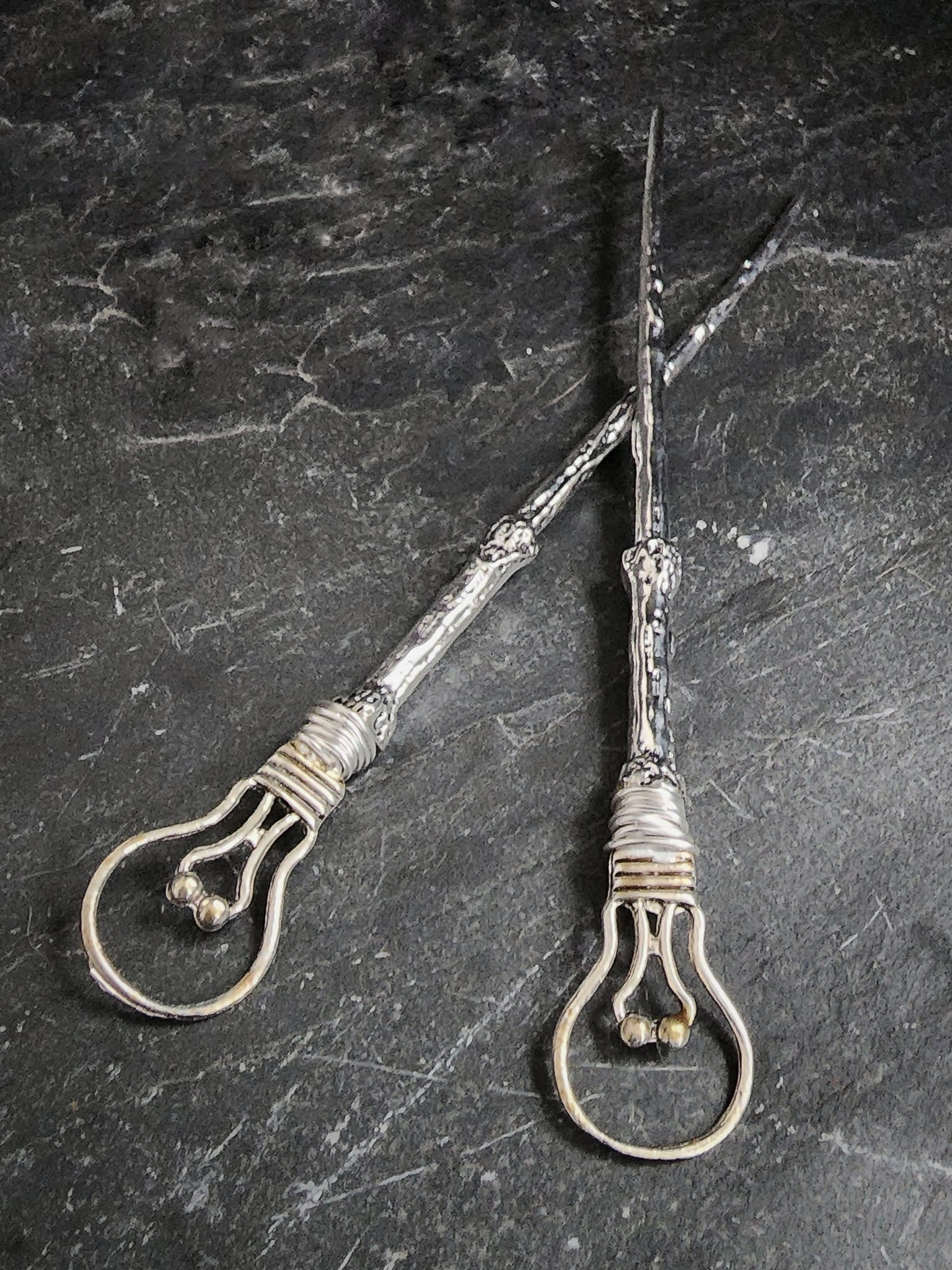 Bright Ideas Hair Stick Lightbulb Hairstick
I can't lie... these make me Giggle. Know in the cartoons when someone has a good idea and a light bulb pops up over their head?
Here's your chance to look like you have a great idea... even if you dont! These adorable Silver light bulbs are mounted on solid hair sticks. They are perfect for anyone with long hair wanting to celebrate their genius.
You will recieve 1 pair (2 individual) hair sticks in Dravynmoors signature gift box.