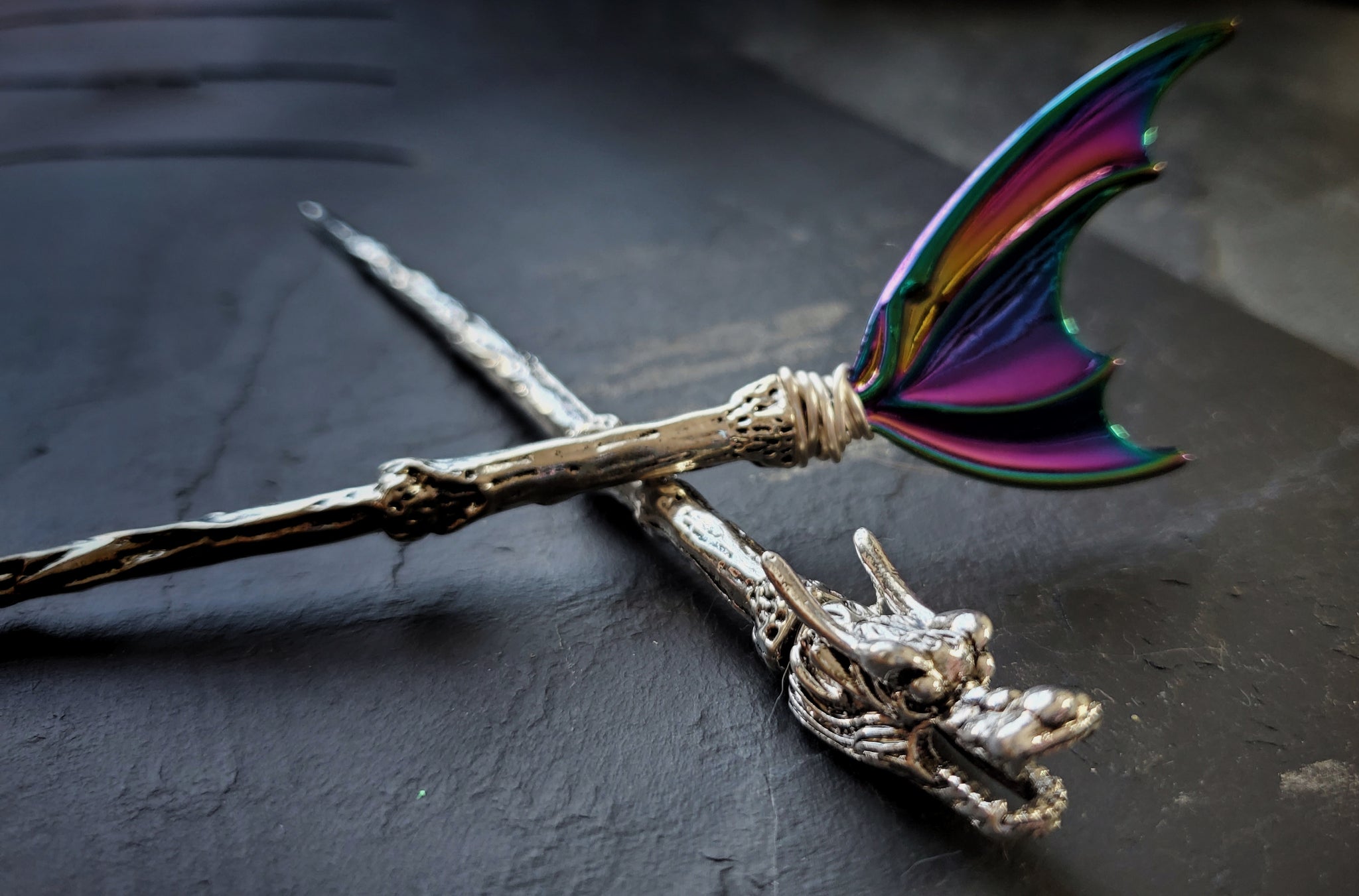 Dragon Head and Wing Asymmetrical Hair Sticks
A dark shape swoops across the dark skies around the castle. A great winged beast silently defends the kingdom at the whim of the Queen herself.  A feat accomplished by none other than the magic Sticks in her hair. One stick topped by a dragons shimmery wing that controls the beasts flight and one stick topped by a dragons head with which she controls the beasts fire.
With the Queens approval, a limited number of dragon hair stick replicas will be made.
Choose from 2 shank designs.
Original Shank is best suited for normal and thick hair types. It features a thicker shank to hold more hair.
New Shank is best suited for hair that is described as thin or fine. A slightly narrower shaft to easily slide thru tighter buns and more textured bumps to hold tighter in place.
You will recieve 1 assymentrical pair (1 dragon head, 1 dragon wing) hair sticks in Dravynmoors signature gift box.