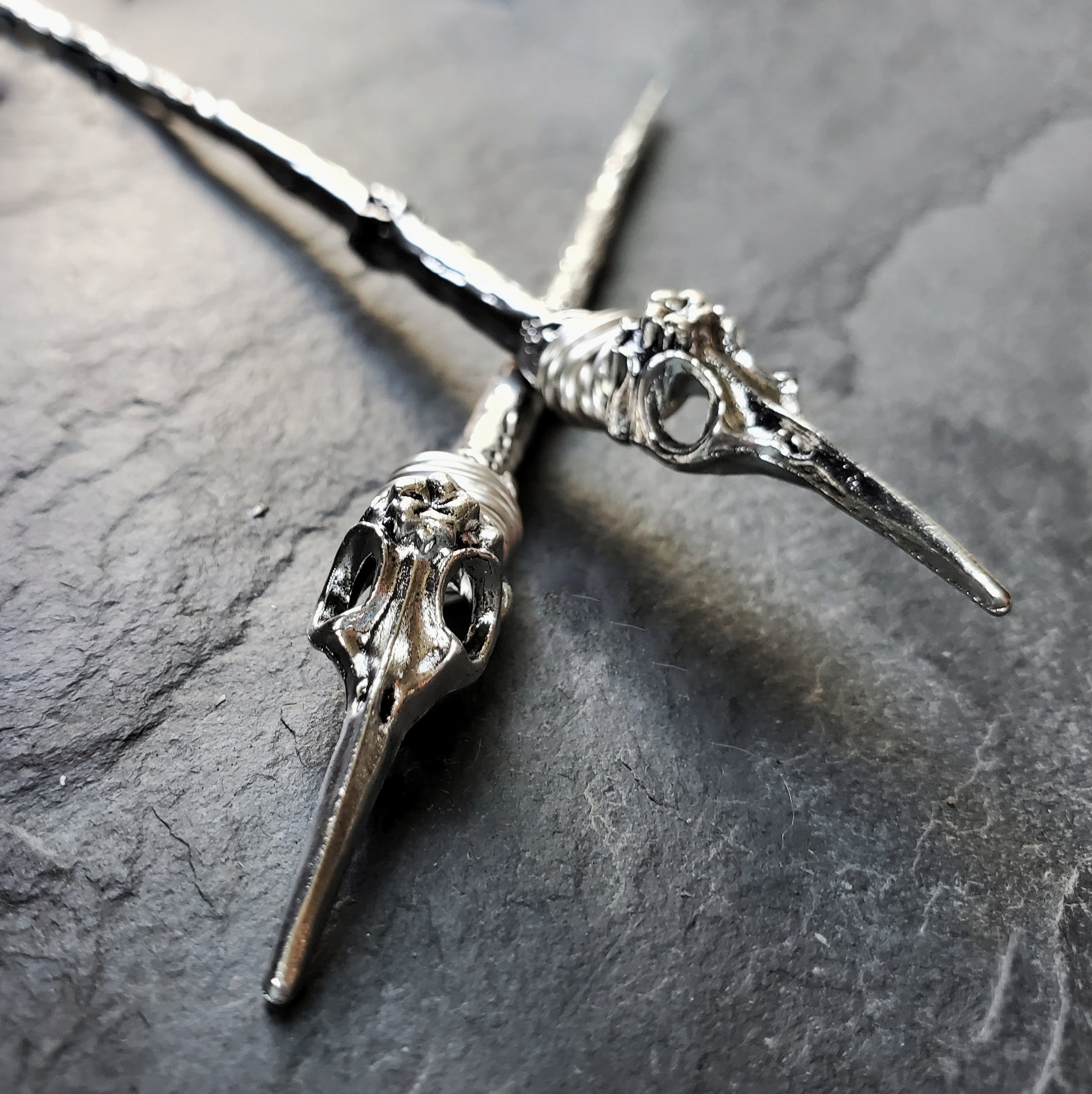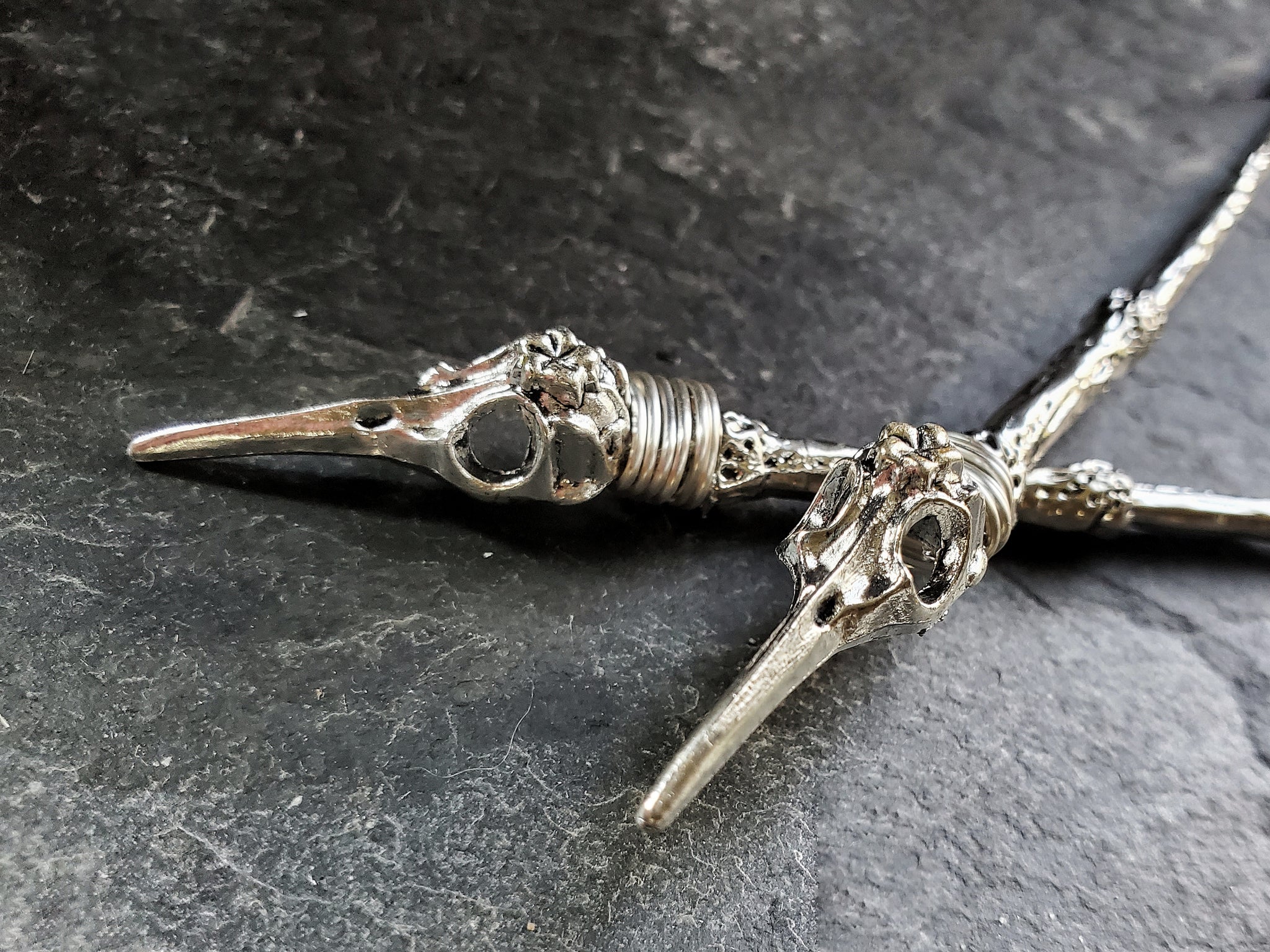 Plague Doctor Raven Skull Hair Sticks
The misty fog is making its nightly encroachment on the Castle.  The Candles have been lit in the great hall in preparation for the Full Moon Ball. You are wrapped and tied into a gorgeous black gown, darkness personified from head to toe. And as the final touch is added, Raven Skull Hair Sticks to tame your luxurious mane, you feel an undeniable electricity in the air.
These Raven Skull Hair Sticks are a MUST have in your collection of dark trinkets. 
You will recieve 1 pair (2 individual) hair sticks in Dravynmoors signature gift box.
You might like the Phoenix Necklace 👇
https://dravynmoor.com/products/the-phoenix-necklace-goth-skull-jewelry