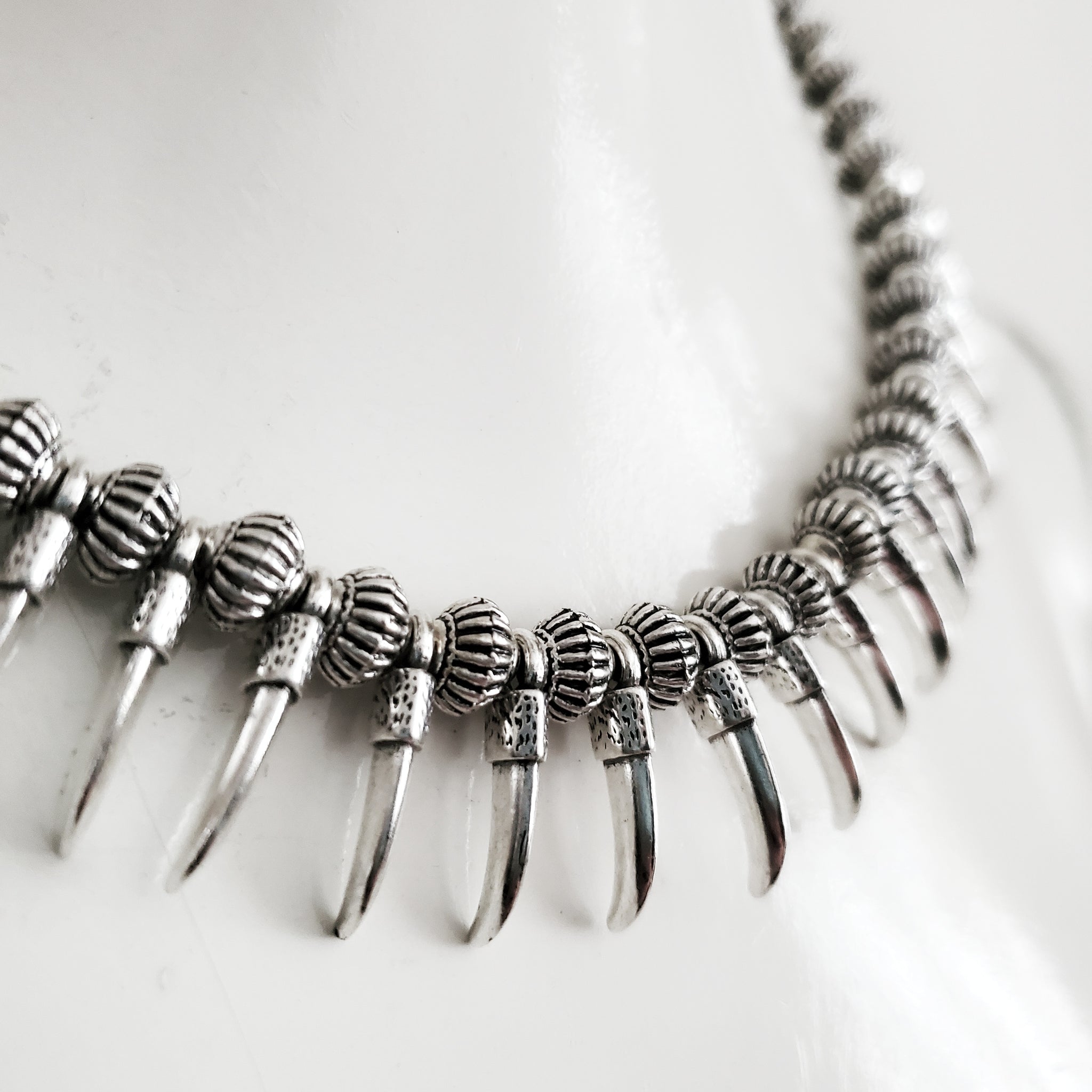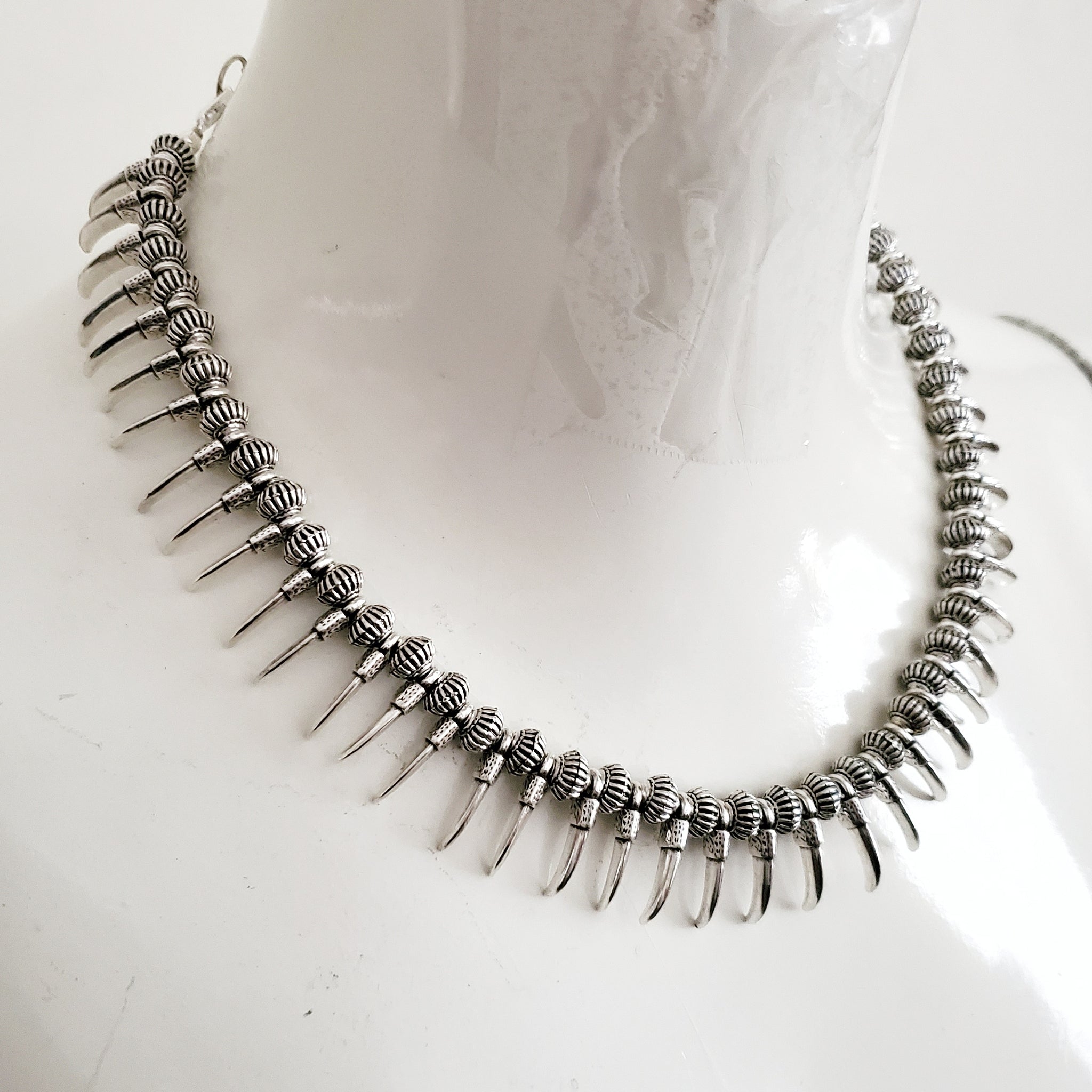 Centipede Necklace Tribal Goth Shaman Jewelry
Born in the line of The Phoenix necklace, the Centipede Necklace celebrates the darkly beautiful. It is the perfect Tribal Goth Statement Necklace to delight the inner Shaman.
An ode to my dark brothers and sisters and a love song to the disturbingly pretty. Centipede harkens to a land without time where we adorn ourselves with feathers and bone
Meticulously handcrafted of Tibetian Silver, this unisex design is adjustable up to 20 inches and finished with a lobster clasp for easy wear.
And like anything uniquely remarkable... this necklace is not going to last. If its still in stock... you should order it now.
Matching Earrings 👇
https://dravynmoor.com/products/silver-horn-earrings
Phoenix Necklace👇 
https://dravynmoor.com/products/the-phoenix-necklace-goth-skull-jewelry