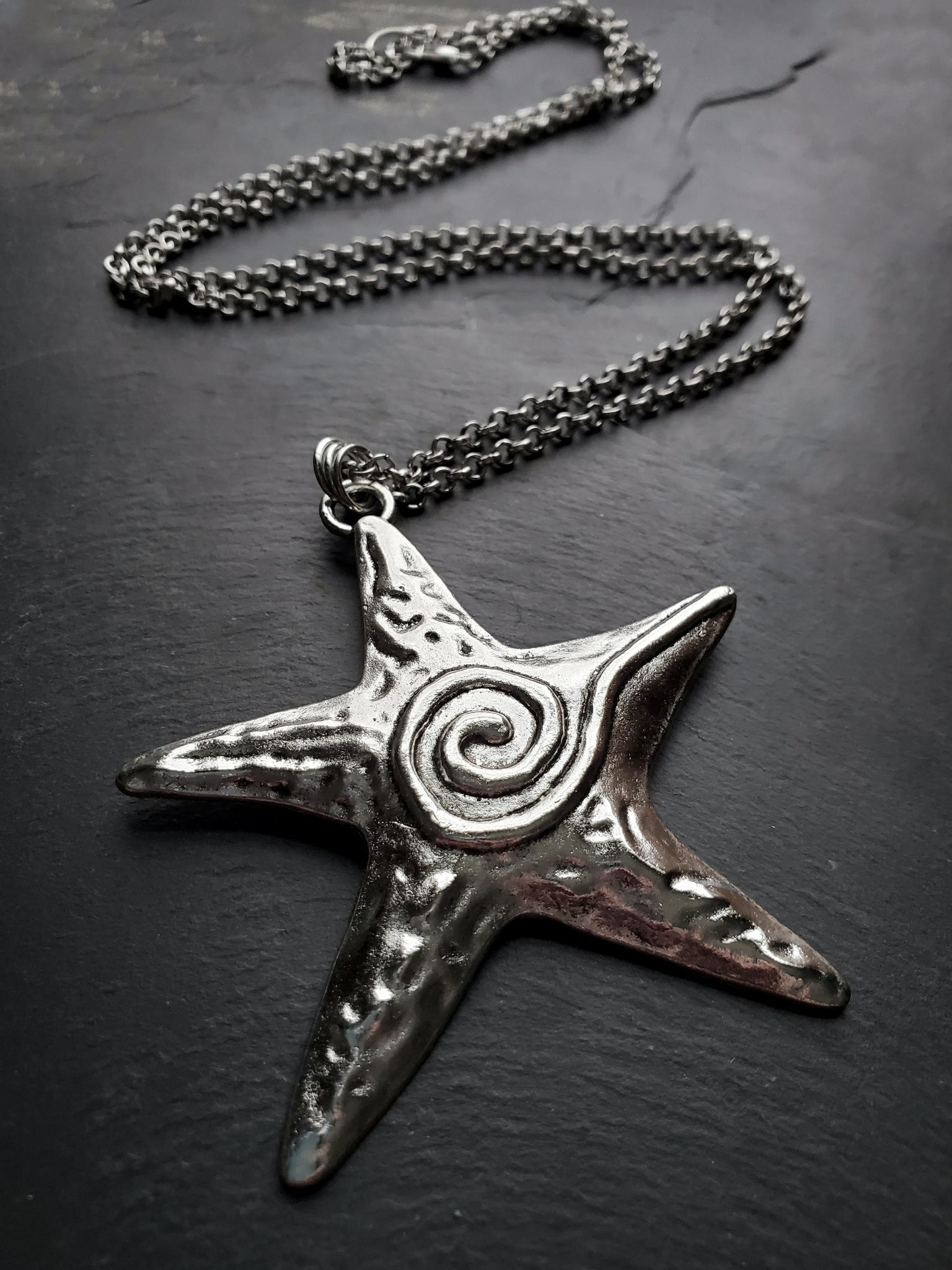 CLEARANCE Long Starfish Necklace Mermaid Jewelry
The Long Starfish Necklace is a celebration of summer. A playful nod to sunny days even if the skies read winter is near. The perfect accessory for a day at the beach or playing mermaid at fest... or any day your stuck in the office daydreaming of just that! 
This necklace is super long at 30 inches, giving you a variety of options. Finished with a lobster clasp. 
You might also like
Just Keep Swimming Mermaid Necklace 👇
https://dravynmoor.com/products/just-keep-swimming-mermaid-necklace-fantasy-jewelry
Mermaid Earrings 👇
 https://dravynmoor.com/products/mermaid-earrings-renaissance-festival-fantasy-jewelry