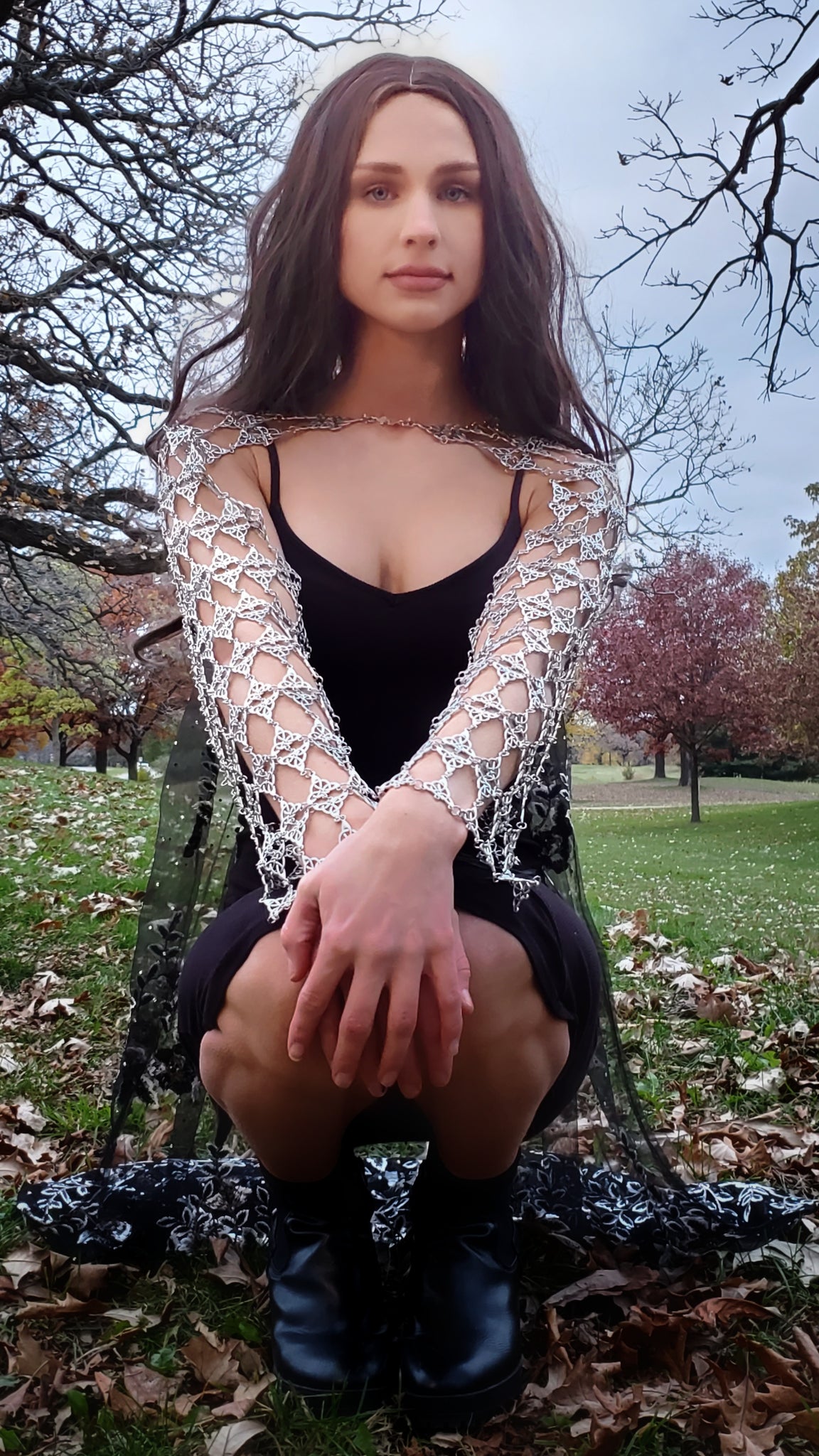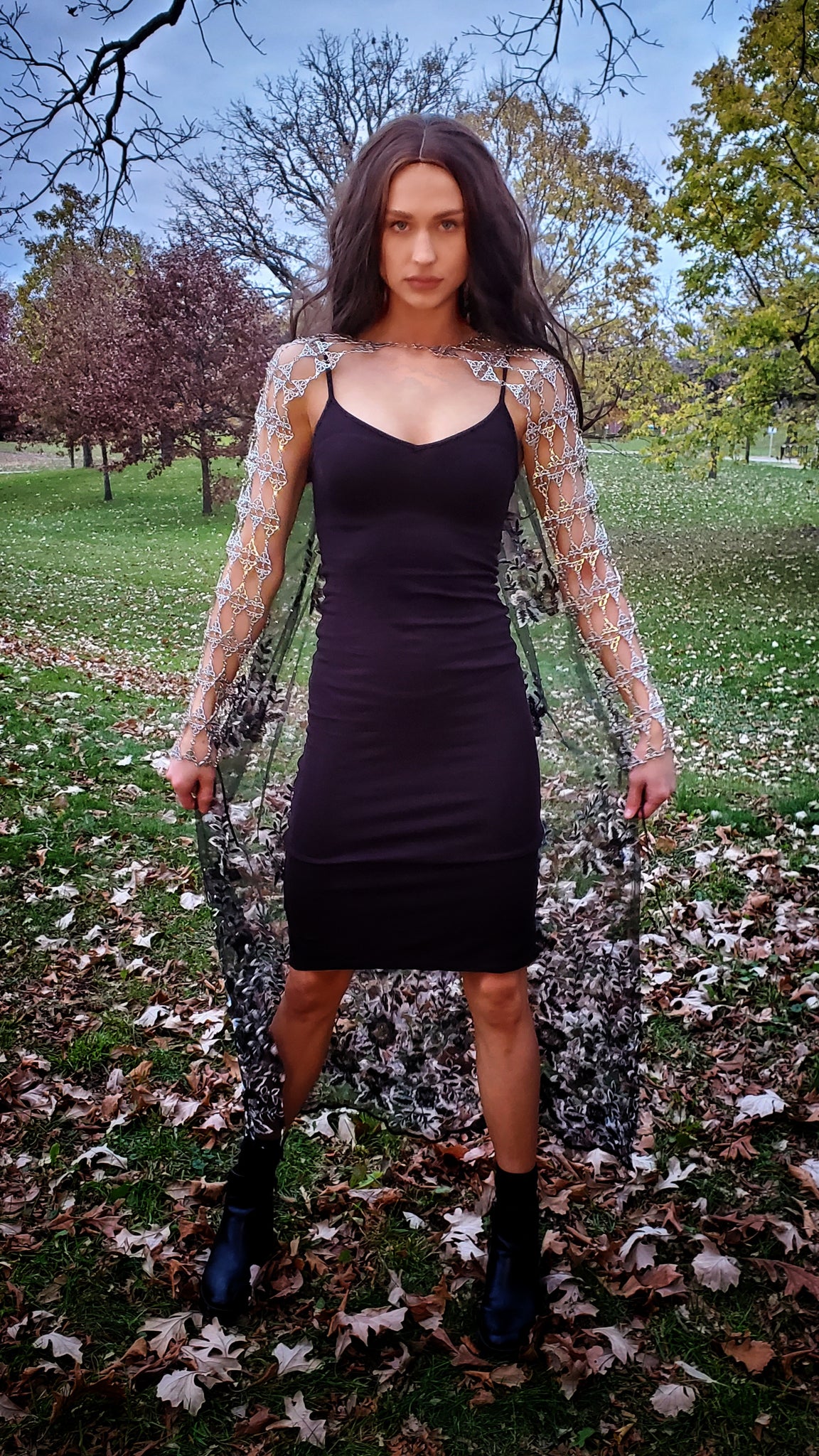 Queens Armor Sleeves with Detachable Custom Floral Embroidered Cape
The ultimate in fantasy wear, this set of Queens Armor will ensconce you in luxury. 
Because what's better than normal Armor?
Armor with a cape!!!
and what's better than Armor with a cape?
Armor you can wear with OR without the detachable cape. And... custom order capes in other colors to match your every whim!!!
Meticulously handcrafted from ideas found at the depths of my imagination.
👑 detachable cape system allows for different capes to be used with the same armor
👑 corset ties at wrist
👑 clasp at neck in front allows for easier wear than most Queens Armor designs
👑 triquetra pattern perfect for the Witch or Elven/Fae Queen 
👉👉 AFTER PURCHASE YOU WILL RECIEVE EMAIL COMMUNICATIONS TO PICK CAPE FABRIC/DESIGN👈👈
This one's gonna sell quick... if it's still here you should click buy NOW. If it's not here... and you love it... message me for your custom fantasy creation.🤗