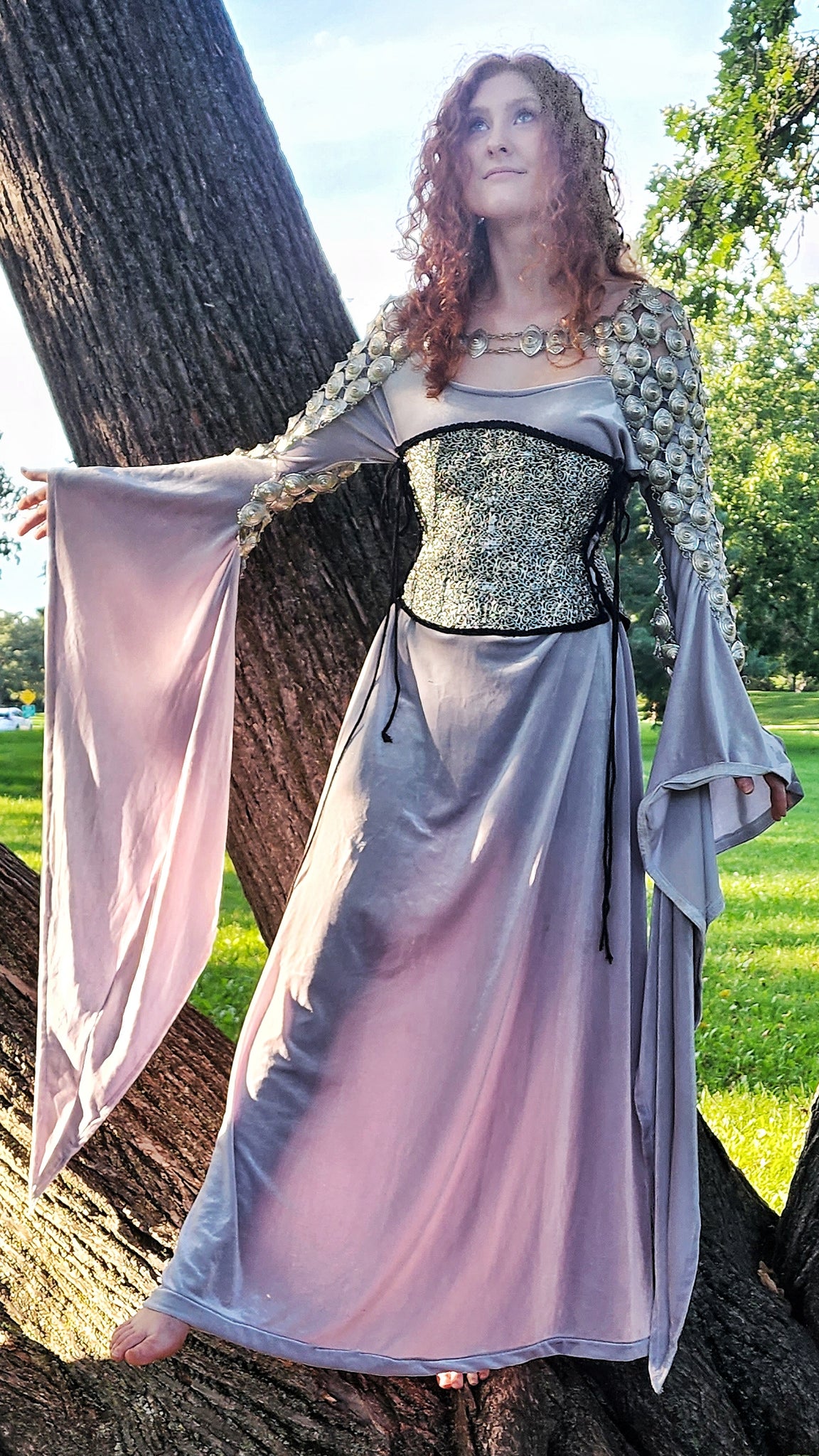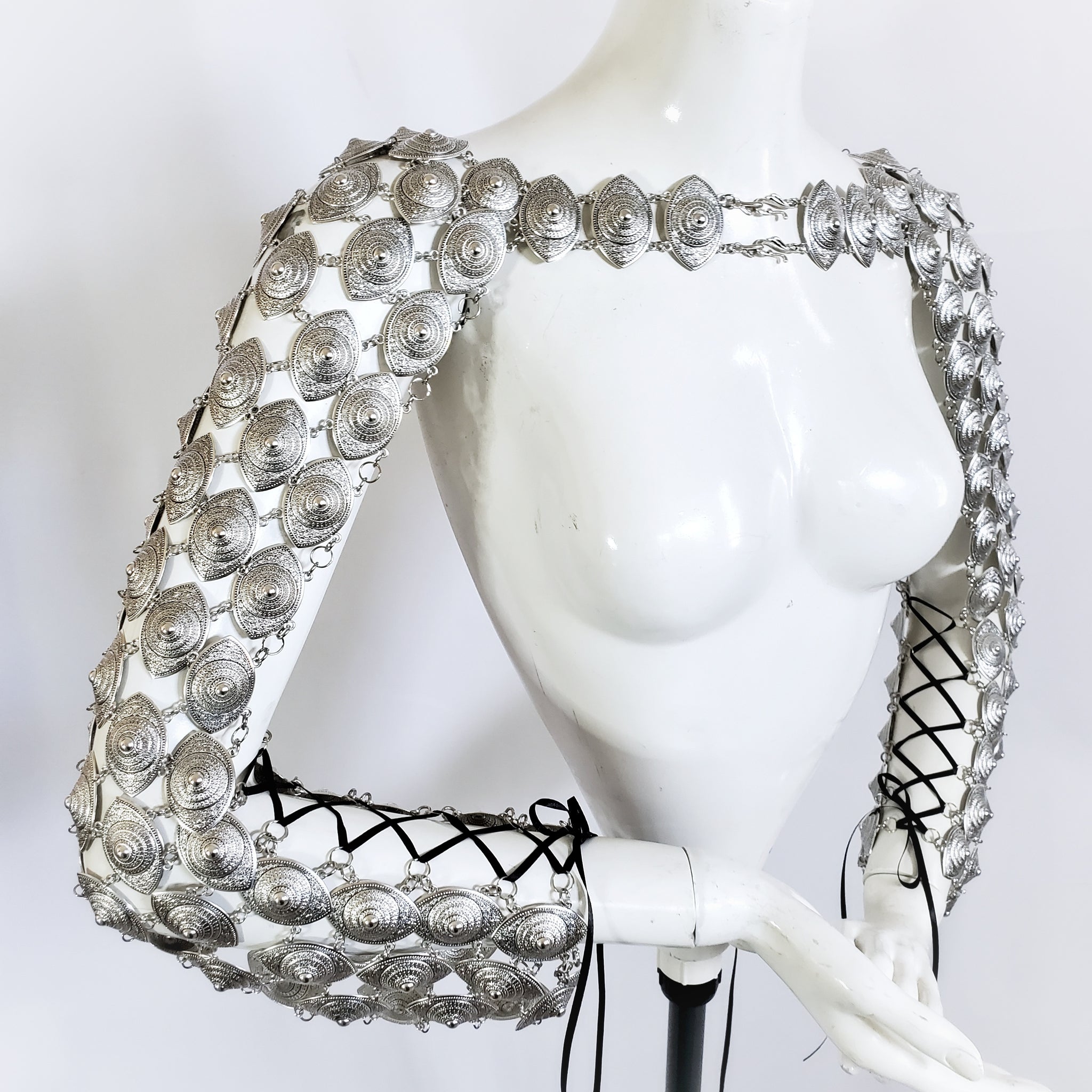 Turtle Shell Sleeves Queens Armor Shoulder Jewelry
This is armor befitting a queen. Eclipse shell links are woven together in a manner reminiscent of Chainmaille to create this gorgeous sleeve shoulder armor. Woven together in a pattern remniscient of am horned alligator turtle. This deliciously draped design works well with all manner of garb or gown. Take your look to the next level. Because being a true queen you may need to be a bit savage when it comes to enemies of the realm... but that doesn't mean you sacrifice looking or feeling regal while slaying your foe.
This design features 
🐢gathering at shoulder creates slight padded illusion
🐢 gathering at wrists creates delicious convex tapering 
🐢 double hook front closure
🐢 corset ties at wrist
Be unapologetic in claiming what you want. Click order now!