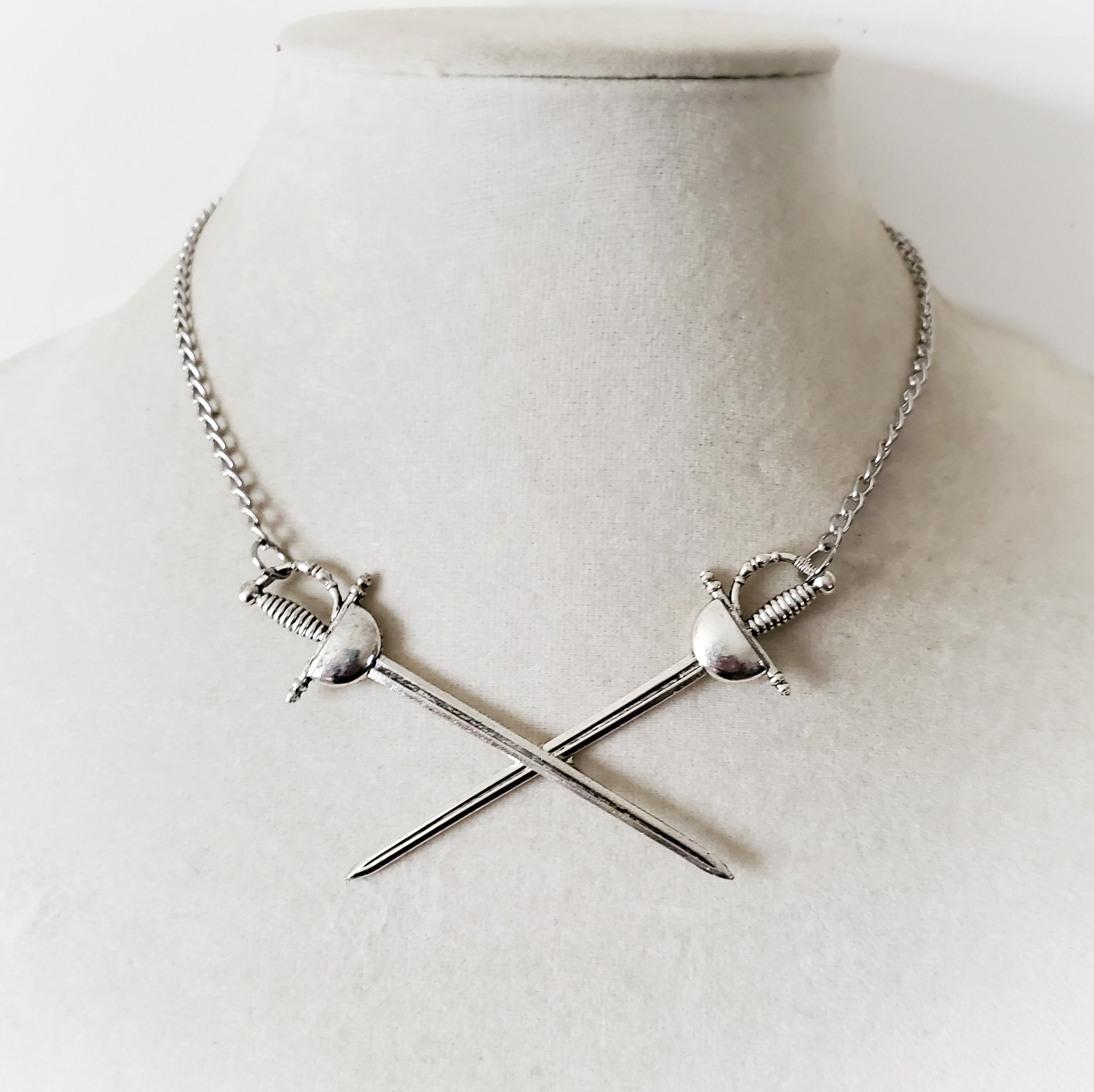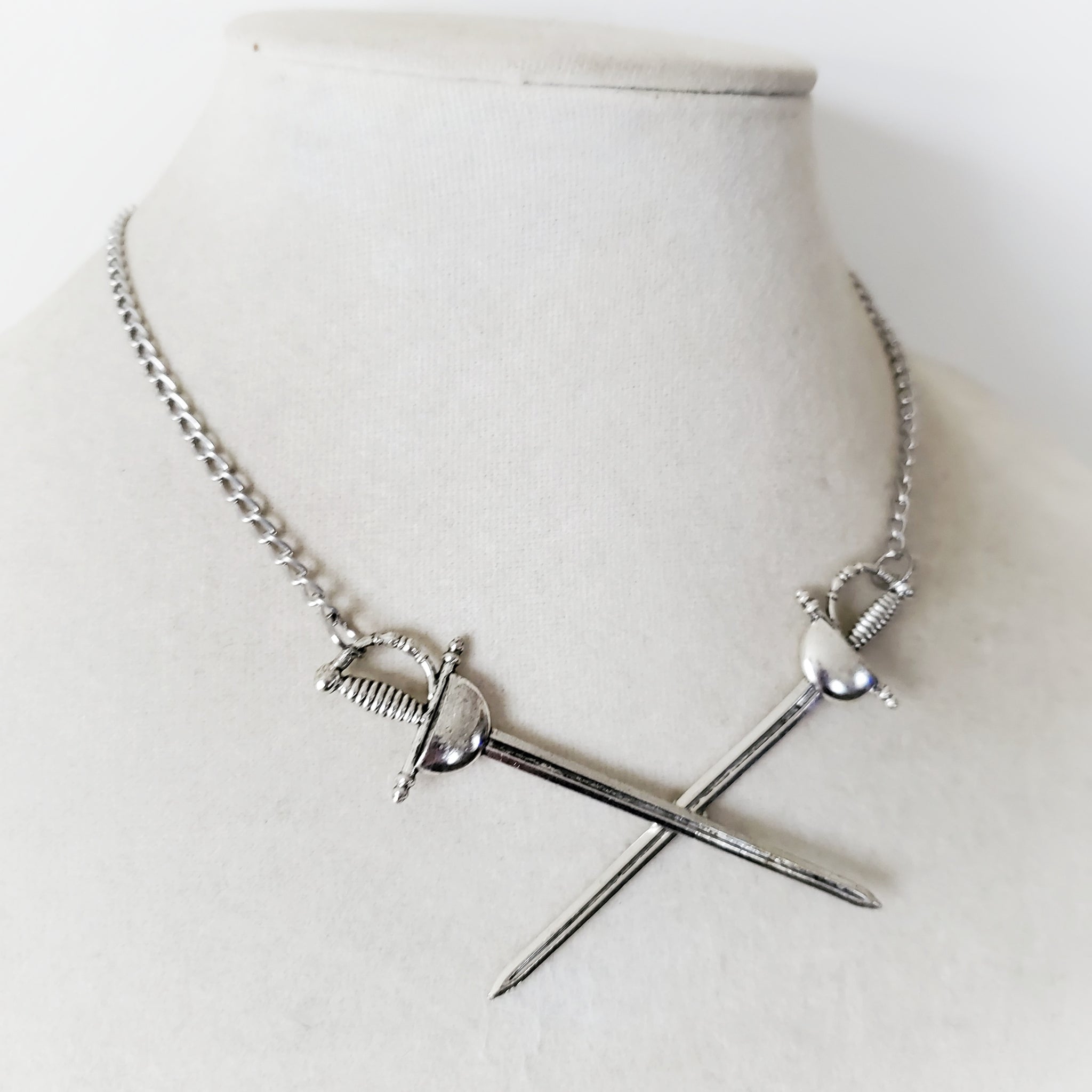 En Garde Crossed Sword Necklace Renaissance Festival Jewelry
En Garde Crossed Swords Necklace 
She's the type that shimmers in the distance. If she lets you get close enough to her to really see her, you realize its not as much a shimmer as it is a glint. Like the flash of light on a moving blade. She's got a sharp edge to her.
This incredible handmade En Garde Crossed Sword Necklace is an ode to powerful women everywhere. To the Queens whose grace is tempered with the willingness to fight and stake a claim on what is theirs. 
👑 En Garde is adjustable in length up to 19 inches
👑 lobster clasp for easy wear
👑 shipped in Dravynmoors signature gift box for easy gift giving 
Claim yours today!