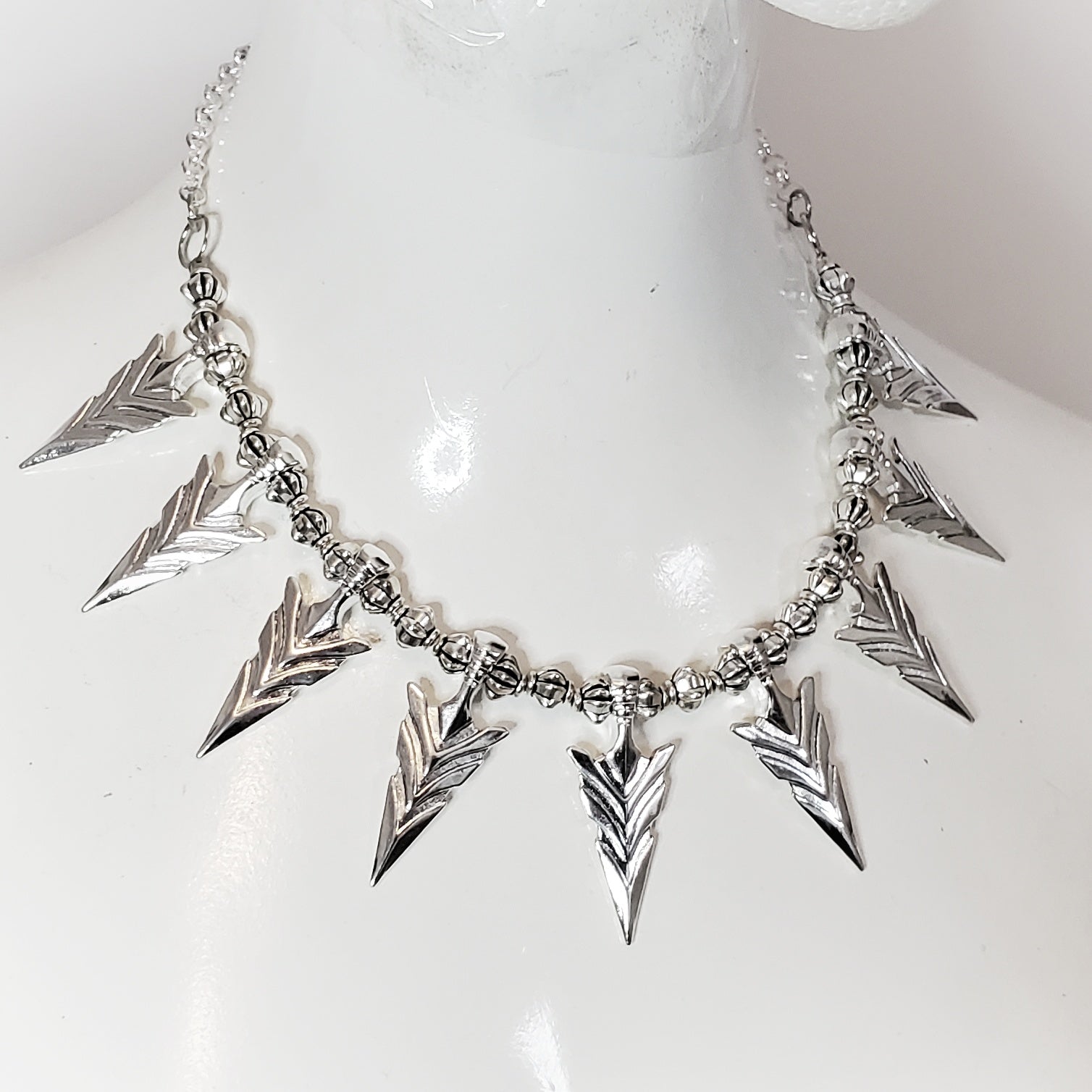 Arrow Head Spike Necklace Punk Archer Jewelry
She adorns herself with weapons. Everything about her hardened shell is spikey and dangerous.  Not many know she layers on the sheathing only because it protects the most spectacularly beautiful soul.
Should you find yourself in need of your own spikey shell, Dravynmoor can help. This gorgeous Arrow Spike Necklace is sure to delight both archers and lovers of spikey things. Luxuriously handcrafted of Tibetian Silver Arrows and finished with a lobster clasp. Adjustable up to 21 inches.
Matching Spike Halo Crown 👇🏻
https://dravynmoor.com/products/arrow-spike-crown-archer-headband