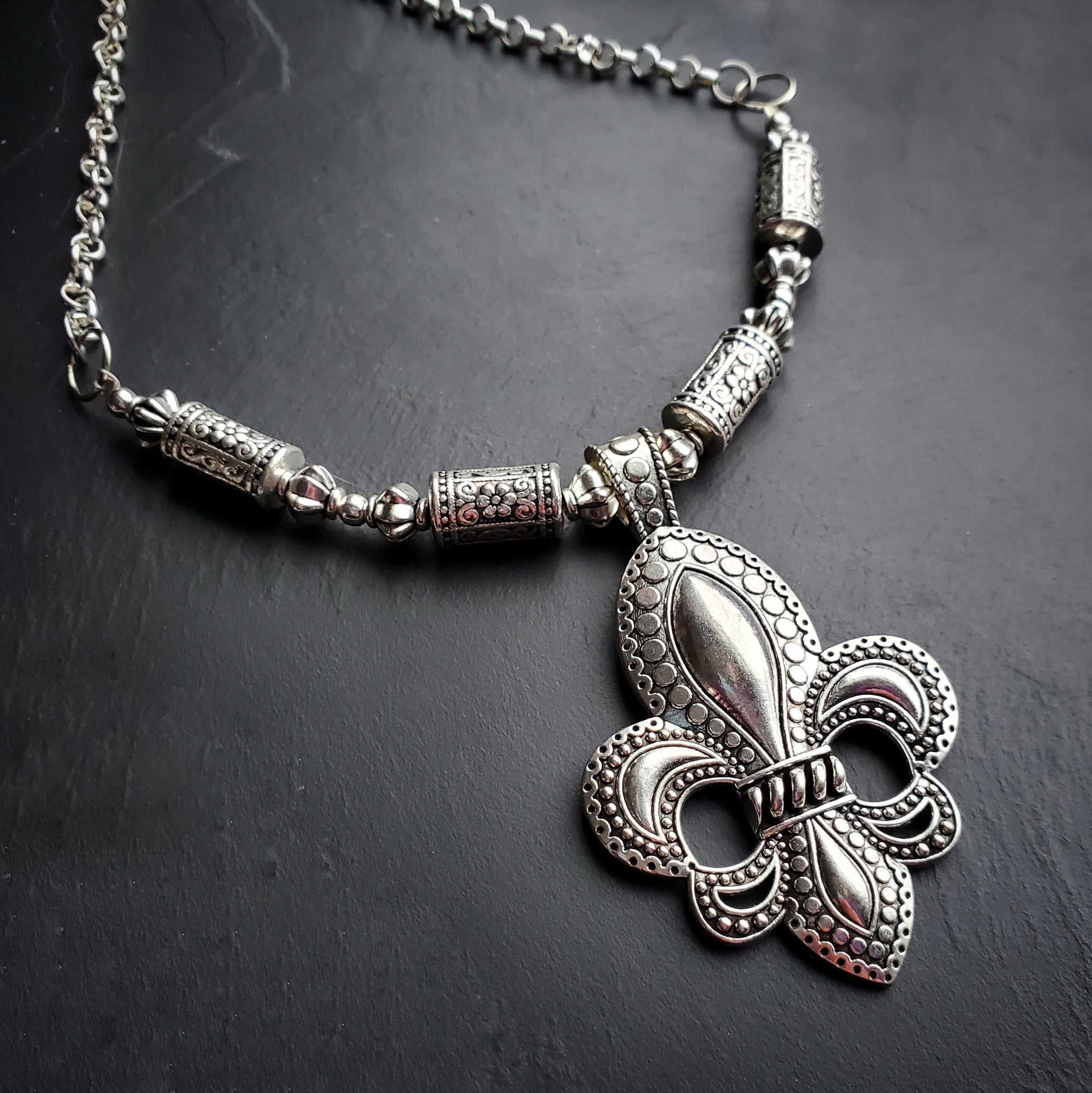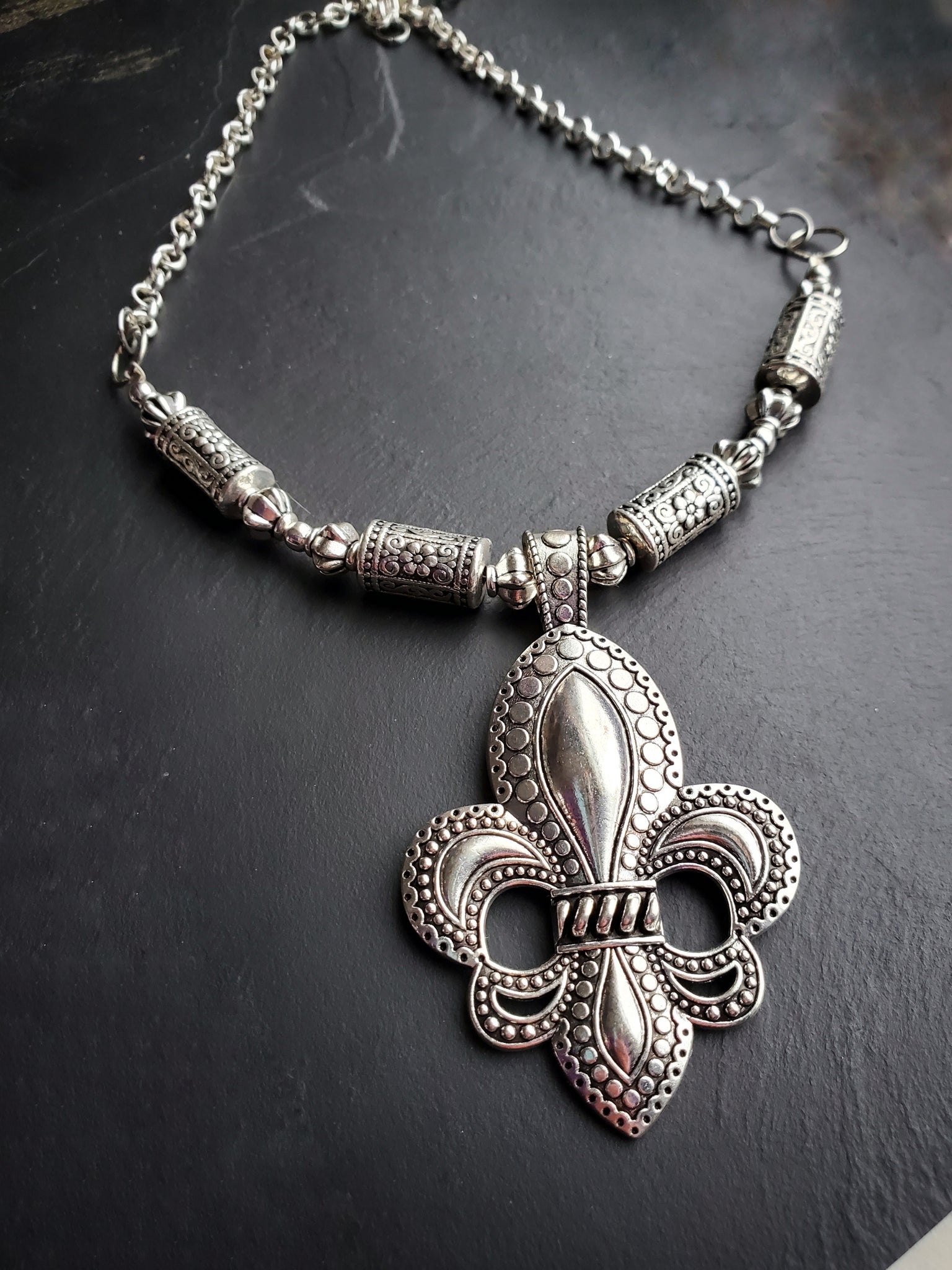 Bold Fleur De Lis Necklace Mardi Gras Jewelry
Fleur De Lis Necklace Mardi Gras Jewelry 
I've always said the air was different there. Spicy almost, full of tradition, culture and history. Like a complex perfume, the dark low notes of its celebration of debaucherous carnality. Hints of an exotic amber teak wrapping the whole scent in voodoo mysteries and vampire lore. But maybe it's just the love I feel for sweet New Orleans. Or maybe, just maybe, its really different there.
My never ending love song for the home I've never lived in has a new verse. This delicious  Fleur-de-lis Necklace is painstakingly handcrafted of Tibetian Silver.  It is adjustable in length and finished with a lobster clasp
Mardi gras and Fat Tuesday are just around the corner! Order today!