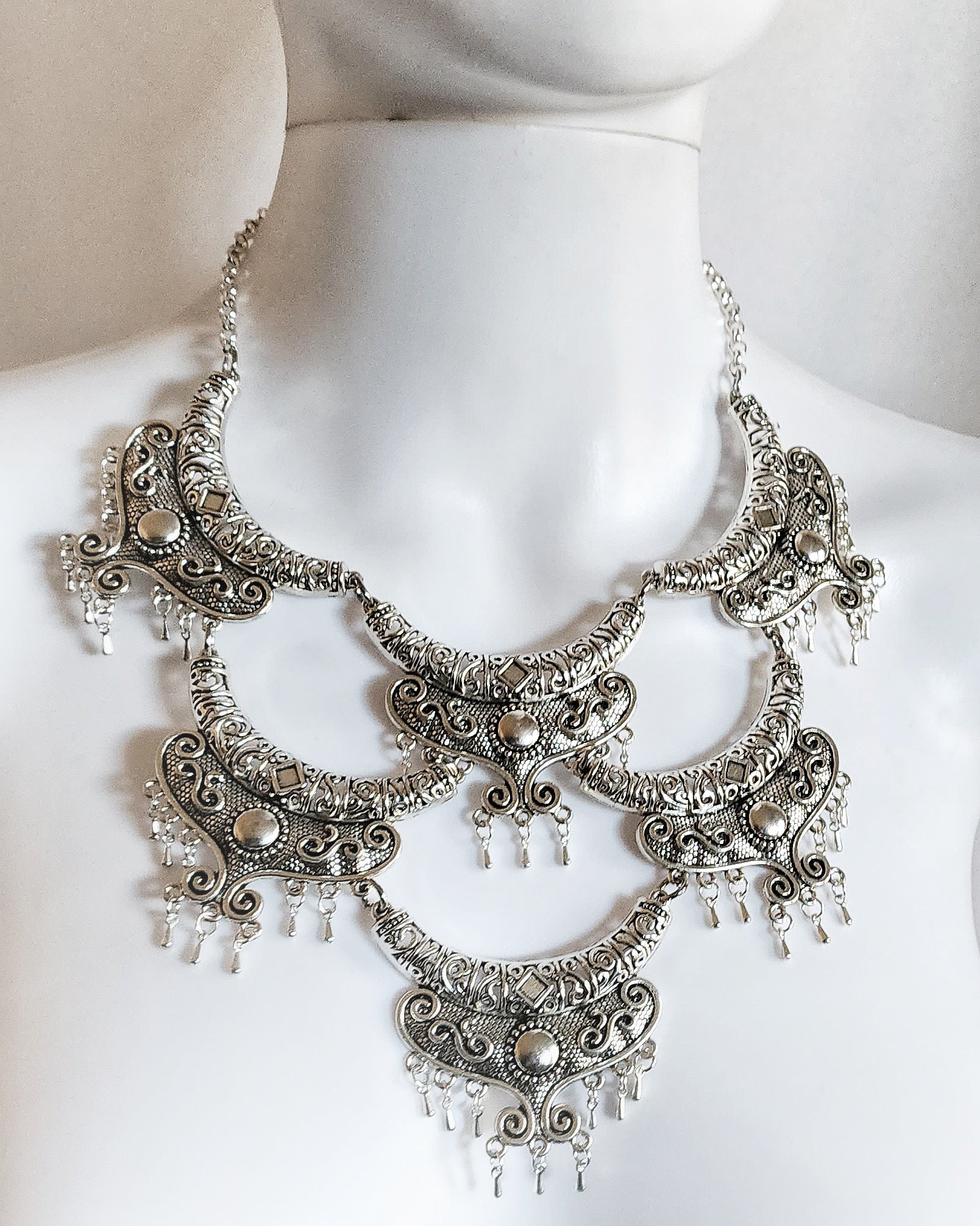 Bollywood Belly Dancer Statement Necklace
Capture the essence of Bollywood glamour with our exquisite statement necklace designed for the mesmerizing belly dancer in you. Adorned with vibrant hues, intricate detailing, and captivating motifs inspired by the opulence of Bollywood, this necklace is a stunning fusion of tradition and contemporary elegance. Elevate your dance performances and special occasions with this bold and enchanting accessory that radiates the spirit of Bollywood's vibrant rhythms and dazzling allure. Embrace the spotlight and add an enchanting touch to your style with our Bollywood belly dancer statement necklace.
This handcrafted necklace is adjustable in length and finished with a lobster clasp for easy wear.
Limited quantity available, claim yours now!