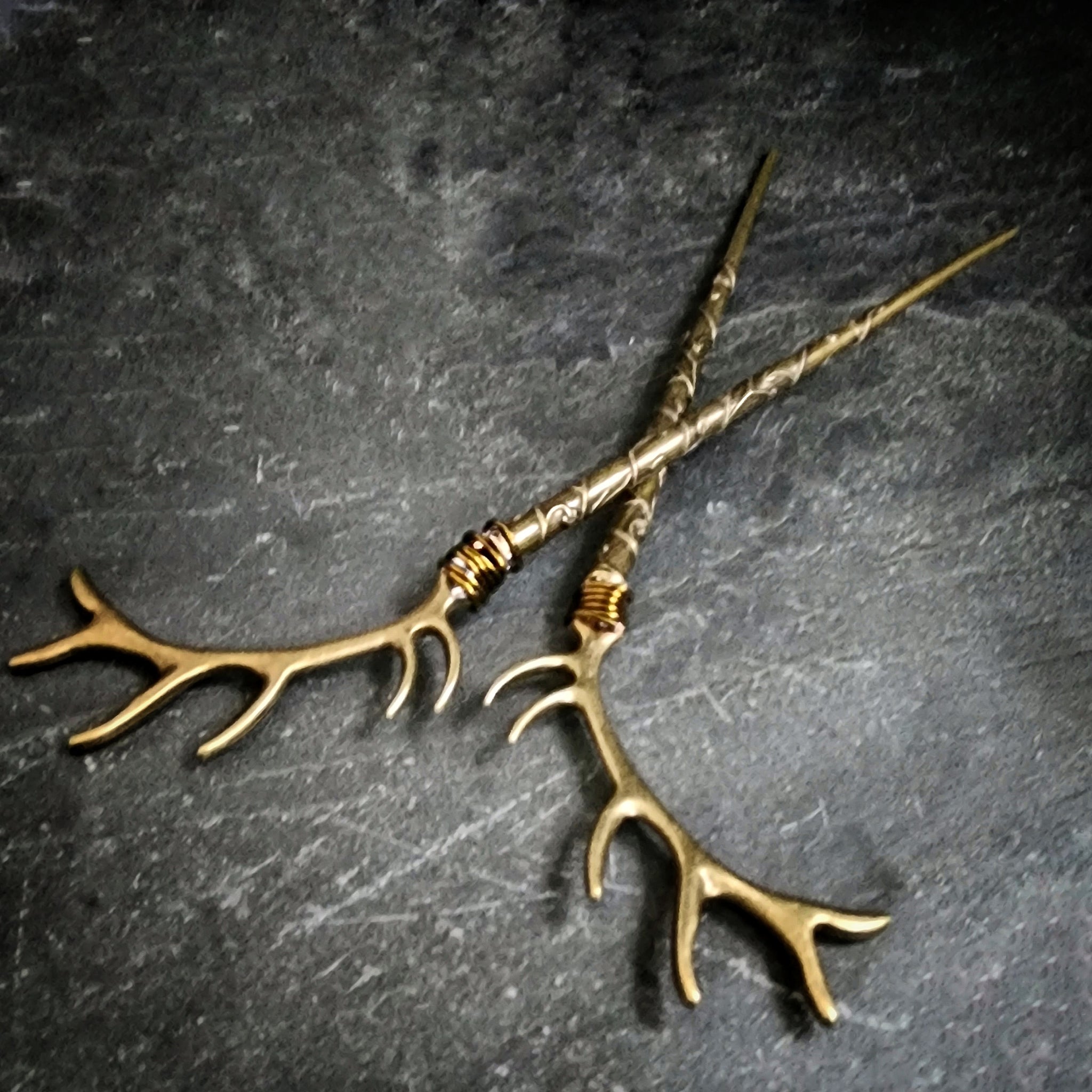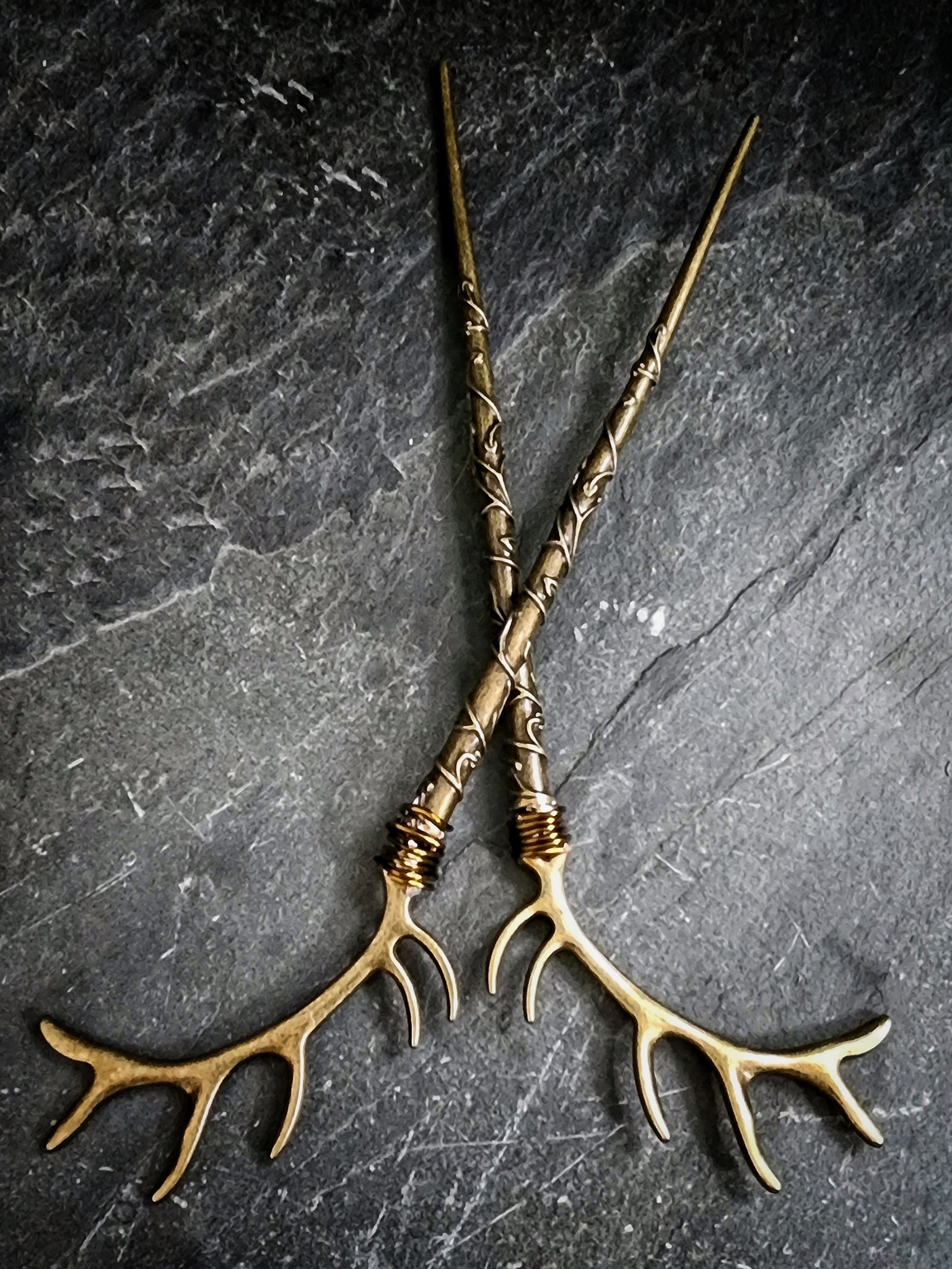 Bronze Antler Reindeer Hair Sticks Hair Jewelry
Deep in the woods at the back of the castle grounds the animals roam freely. Their genteel presence just adds to the magic of that dark forest. The air seems filled with something both sacred and enchanted. Many mornings I have walked the paths there. And on the really special mornings the fog in the air will be sliced open by antlers. A spectacular sight to behold.
It is this magic I celebrate with the Bronze Horn Hair Sticks.
Stately double sided antlers are mounted on sturdy bronze hair sticks. You will recieve one pair (2 individual) hairsticks.
An ideal gift for Christmas!
❄ Mother Christmas of Ren in the Glen officially approved product
Model Lady Scarlett