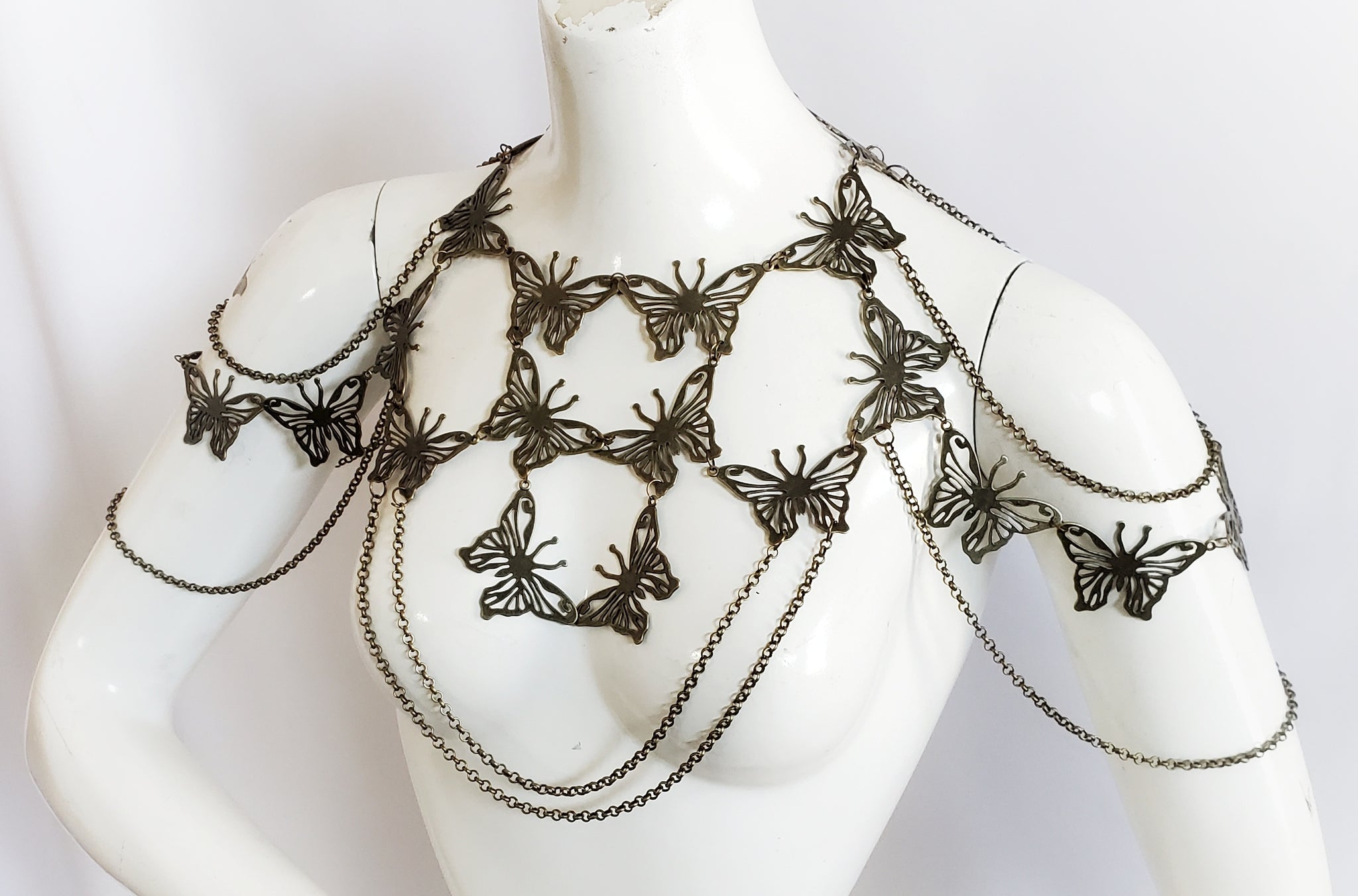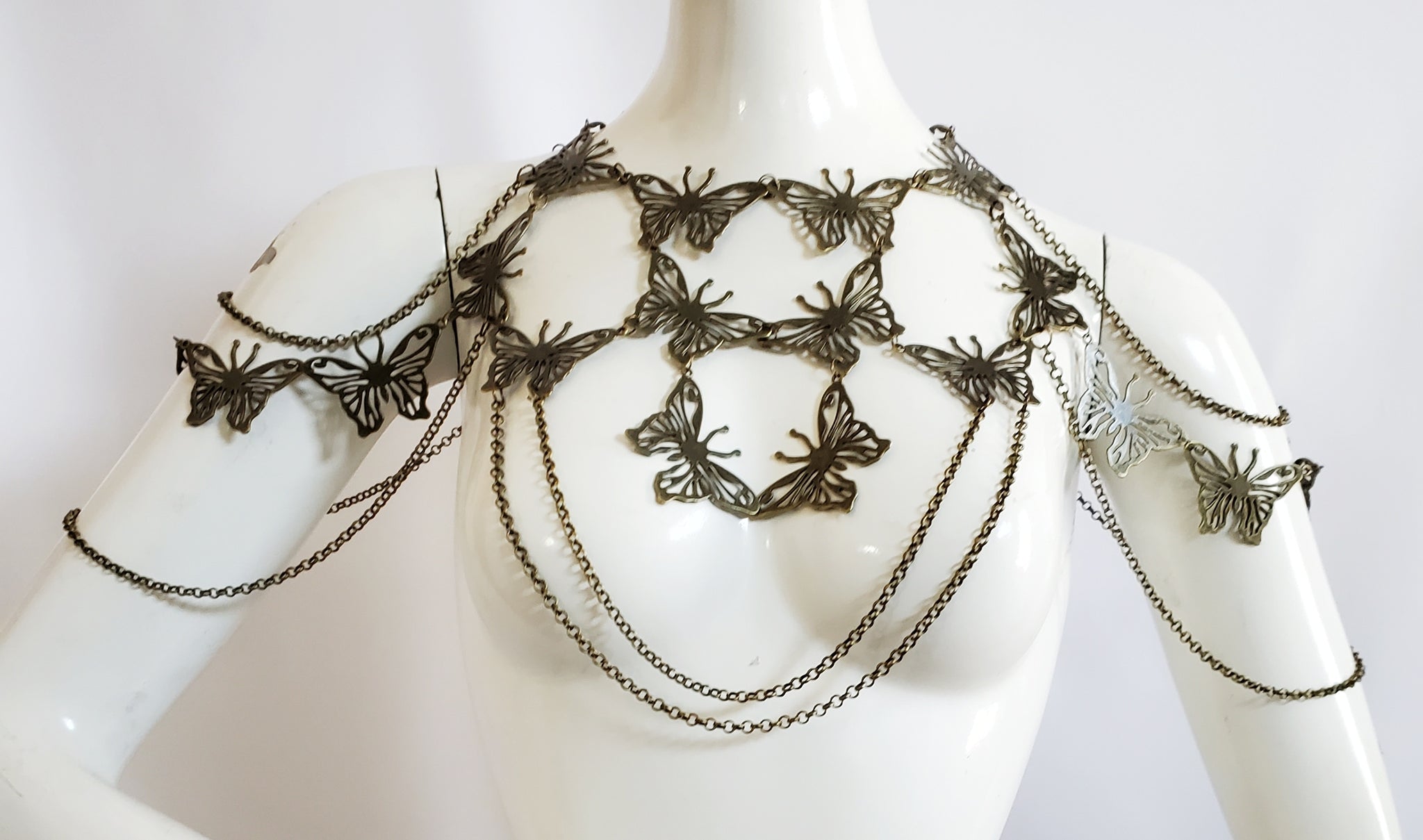 Bronze Butterfly Shoulder Jewelry Madame Butterfly Aunt Elizabeth
Fly your hippie flag! The over the top Bohemian vibe of this piece makes it ideal for belly dancers, wanderers and free spirits alike.
This gorgeous statement necklace is the perfect accessory for your favorite festival, be it music or Renaissance!
Handcrafted of bronze butterfly links and yards of draped heavy chain. Adjustable fit, Secures with large lobster clasps behind neck
I recently watched The Great and was just so enamored with Aunt Elizabeth. Who, when she's not busy helping revolutionizing the Russian Government, trains Butterflies to fly into formations. She's largely successful in this endeavor but there's always one straggling Butterfly struggling to catch up.
Well, as soon as I saw these gorgeous Bronze Butterfly parts I knew it was time to do an ode to Aunt Elizabeth.
From the formation of Butterflies encircling your decolletage and shoulders, to the swooping chains that to me signify movement here, to that one Butterfly hanging off the back who just can't seem to get it together. This gorgeous shoulder jewelry is a must for any Aunt Elizabeth, Madame Butterfly, Fairy/Fae, and Butterfly Lover.
One size fits most with adjustable lobster clasp closure.
This, like the fleeting rays of the summer sun, shall surely not last... order now!!!