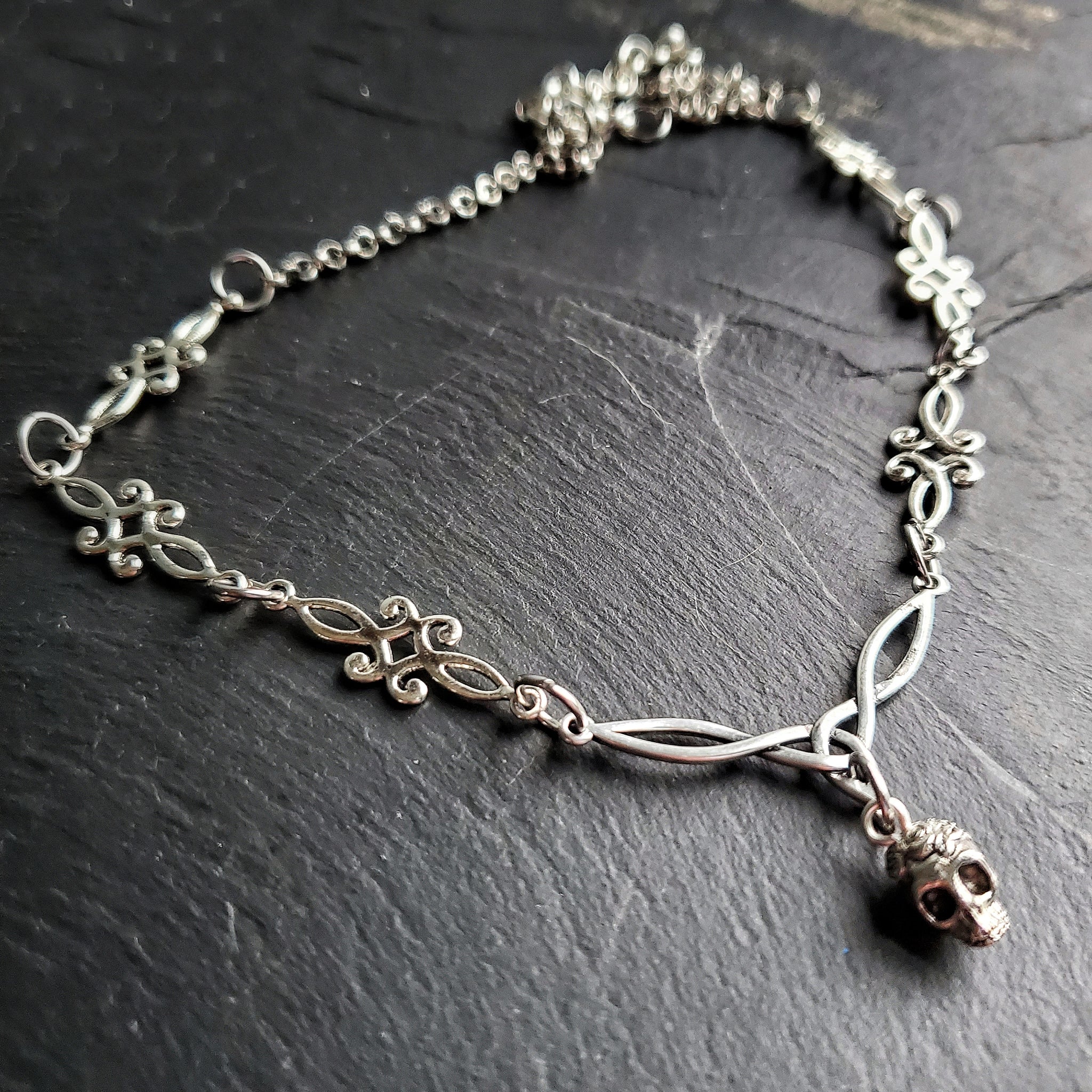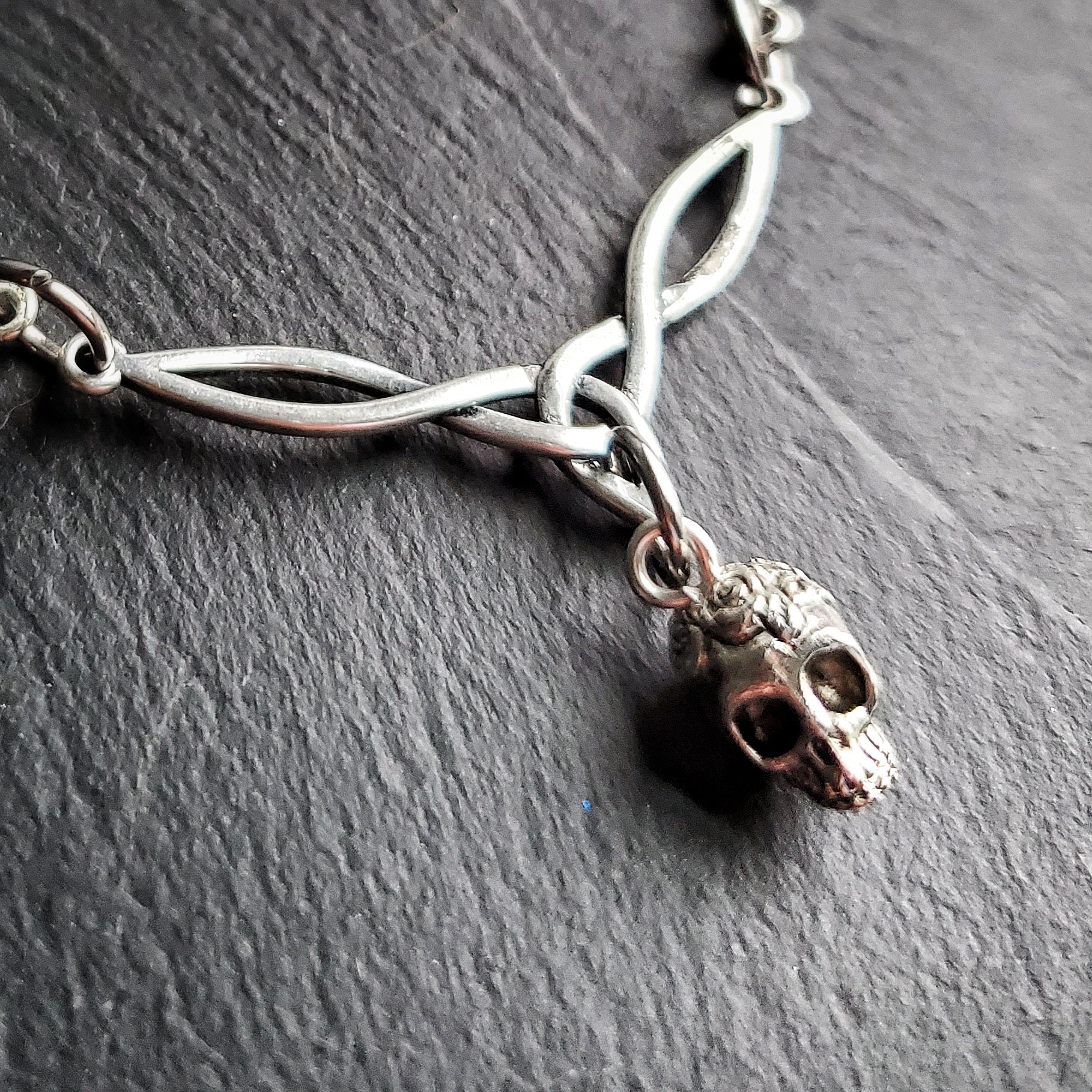 Celtic Skull Necklace Goth Jewelry
Deep shadows linger in the corners of the dark forest of her soul. A bit moody, a bit dark, and all sorts of tuned into things existing on a different plane. A girl who will throw on a skull necklace with her business casual. A girl who cares less what "they" think.
The perfect necklace for the dark souled rebel princess does exist... and this is it!
Handmade of Tibetian silver celtic style links that delicately drop into an ornately floral carved skull. Finished with a lobster clasp and adjustable up to 20 inches
Matching skull earrings can be found here👇
 https://dravynmoor.com/products/silver-skull-earrings-goth-jewelry
Limited quantity available,  order now!