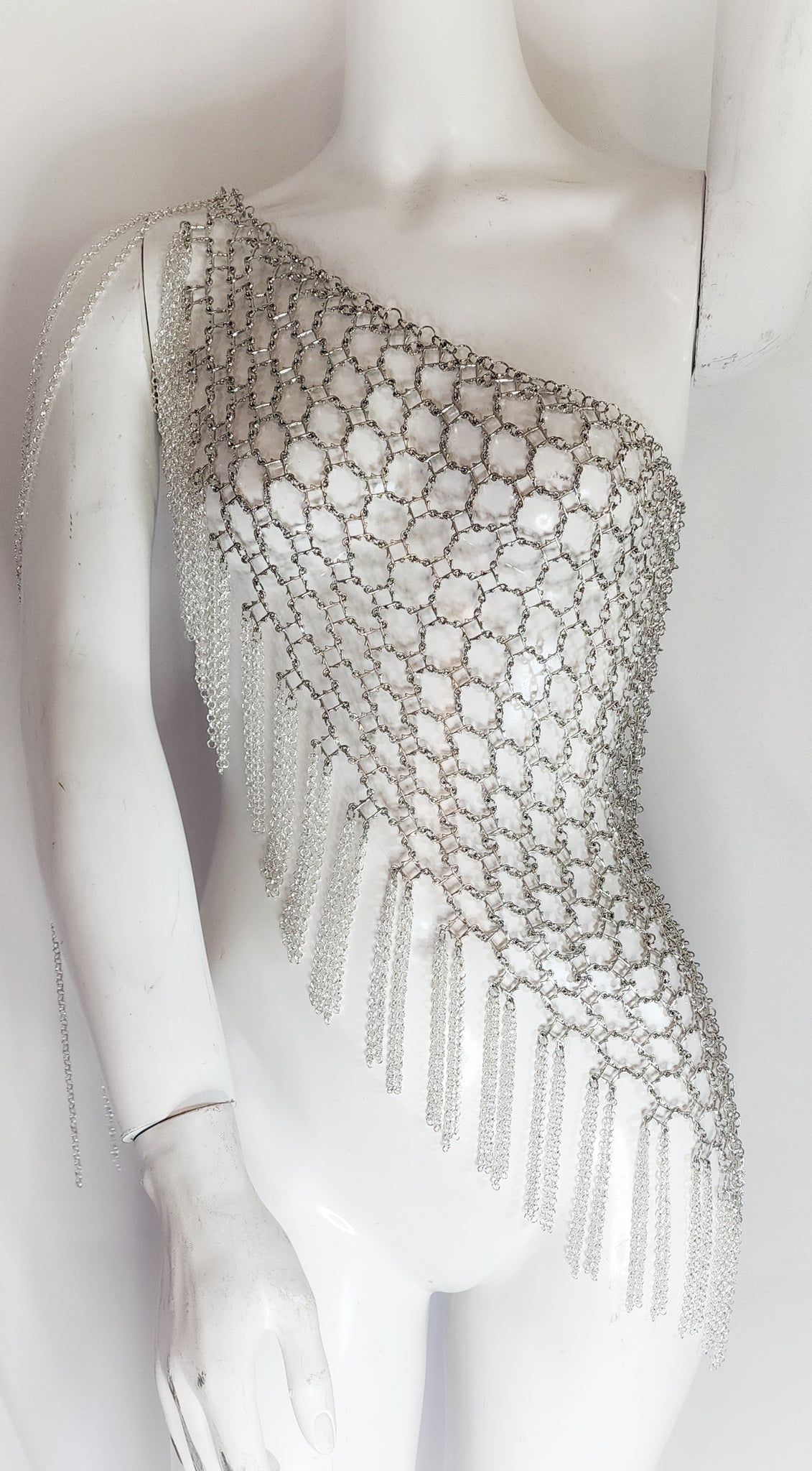 Convertible Triangle Scarf Queens Armor
This design has haunted my mind for a while. Seems too simple...so I didn't make it for a long time. Sometimes the simple things are pure magic though.
This simple triangle scarf design can be used in so many ways, as a skirt, as a shawl, as a shoulder drape. The styling possibilities are endless. 
Triangle measures 31 inches with 2 adjustable 20 inch Chain straps and dual lobster clasps. Other sizes available by custom request. 
I'm a strong believer that the more different looks your individual garb pieces can do, the better that individual piece is. And that makes this version of Queens Armor a certified 🌟 STAR.