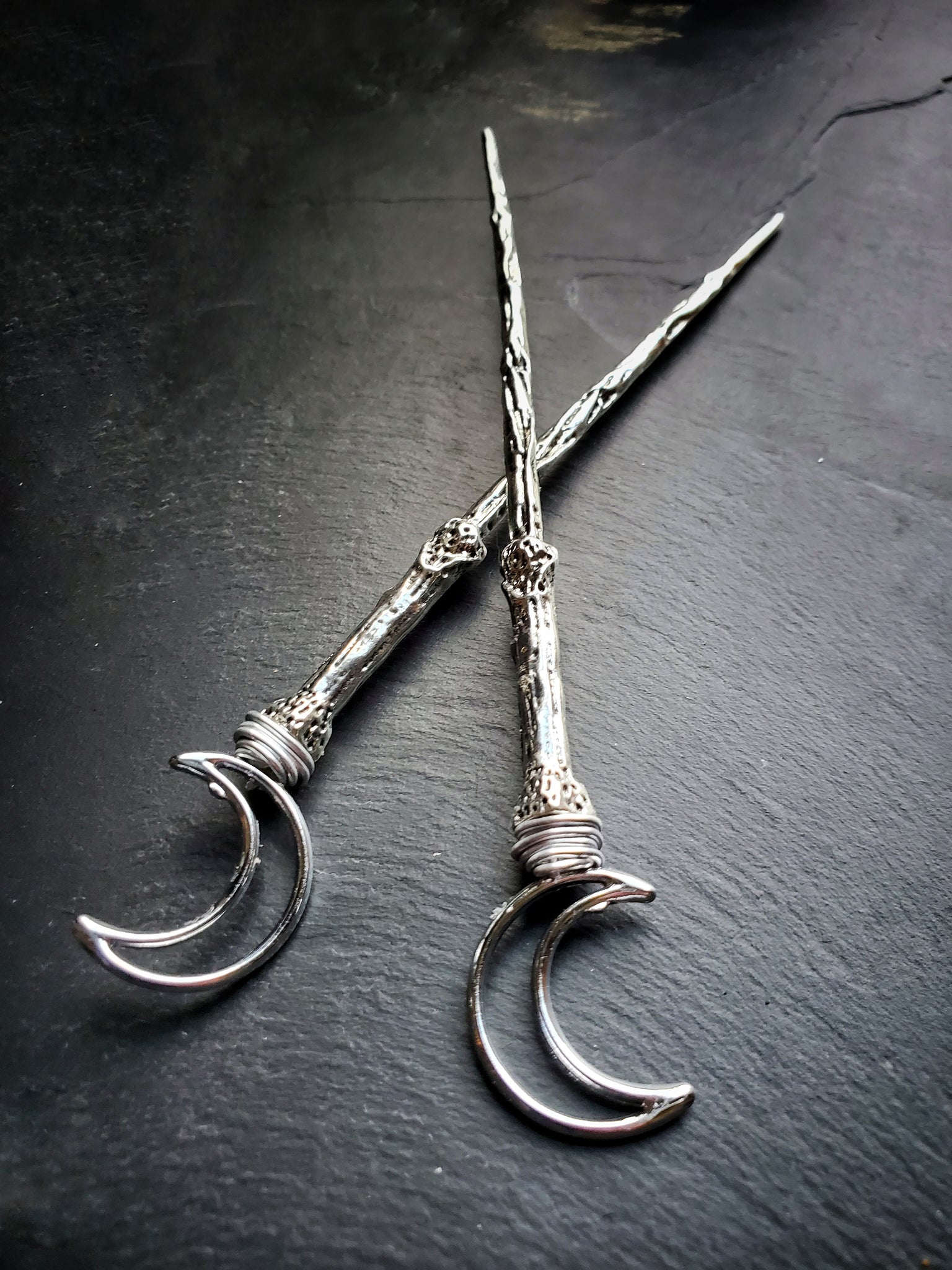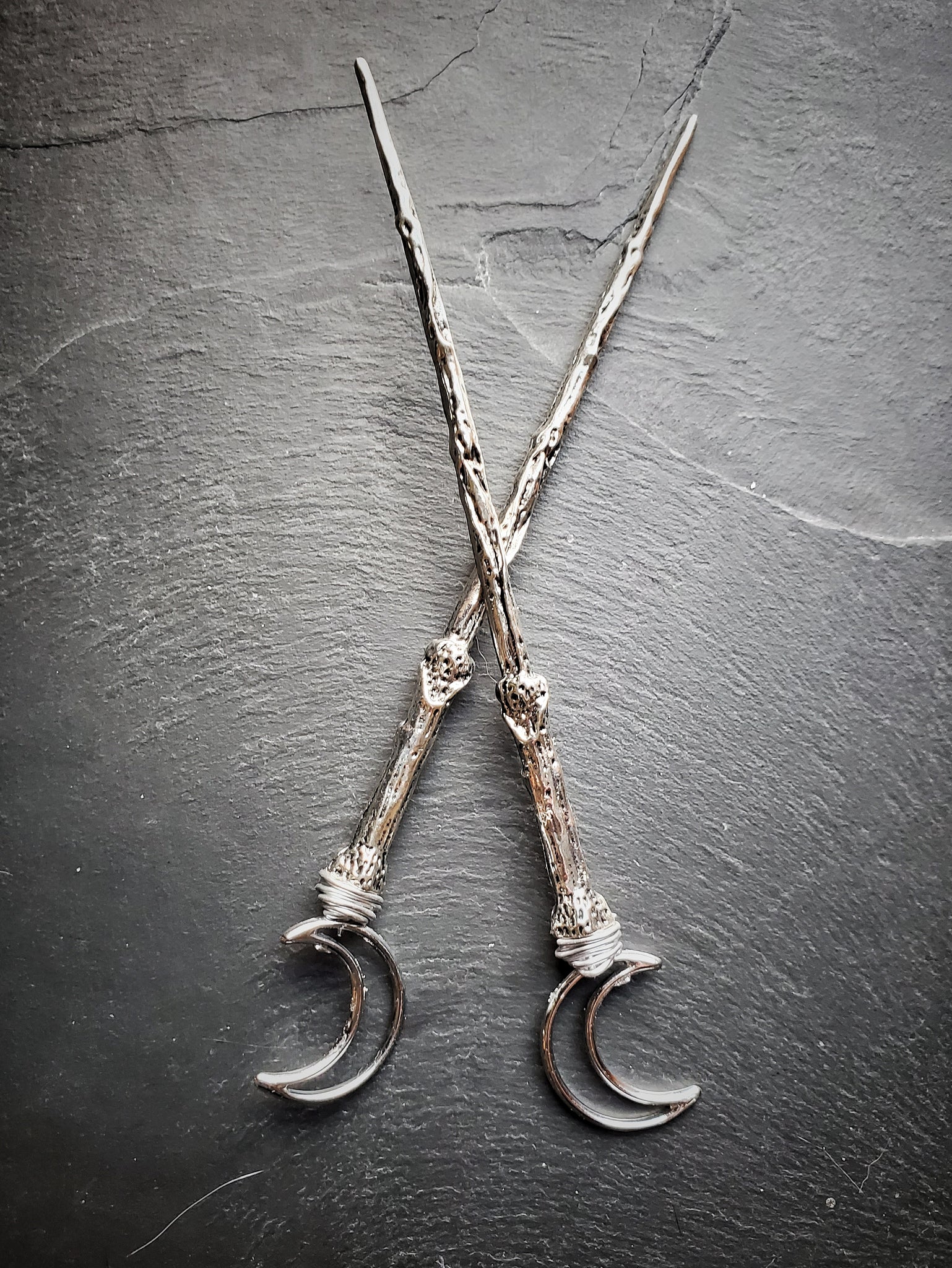 Crescent Moon Hair Sticks Witch Hair Jewelry
Some of us are the 'oh look at the pretty moon' types of girls. These people are known as Selenophile. We adore the moon in all her many phases. Celebrate your favorite celestial body with Hair Jewelry! These Silver Moon Hair Sticks are perfect for any Selenophile with long hair.
You will recieve 1 pair (2 individual) hair sticks in Dravynmoors signature gift box.
Maybe you'd prefer Sunshine hair sticks?👇
https://dravynmoor.com/products/sunshine-on-a-hair-stick-sun-hair-jewelry
And for the truly adventurous,  mixed celestial bodies (sun & moon)👇
https://dravynmoor.com/products/sun-and-moon-hair-sticks-mixed-celestial-bodies