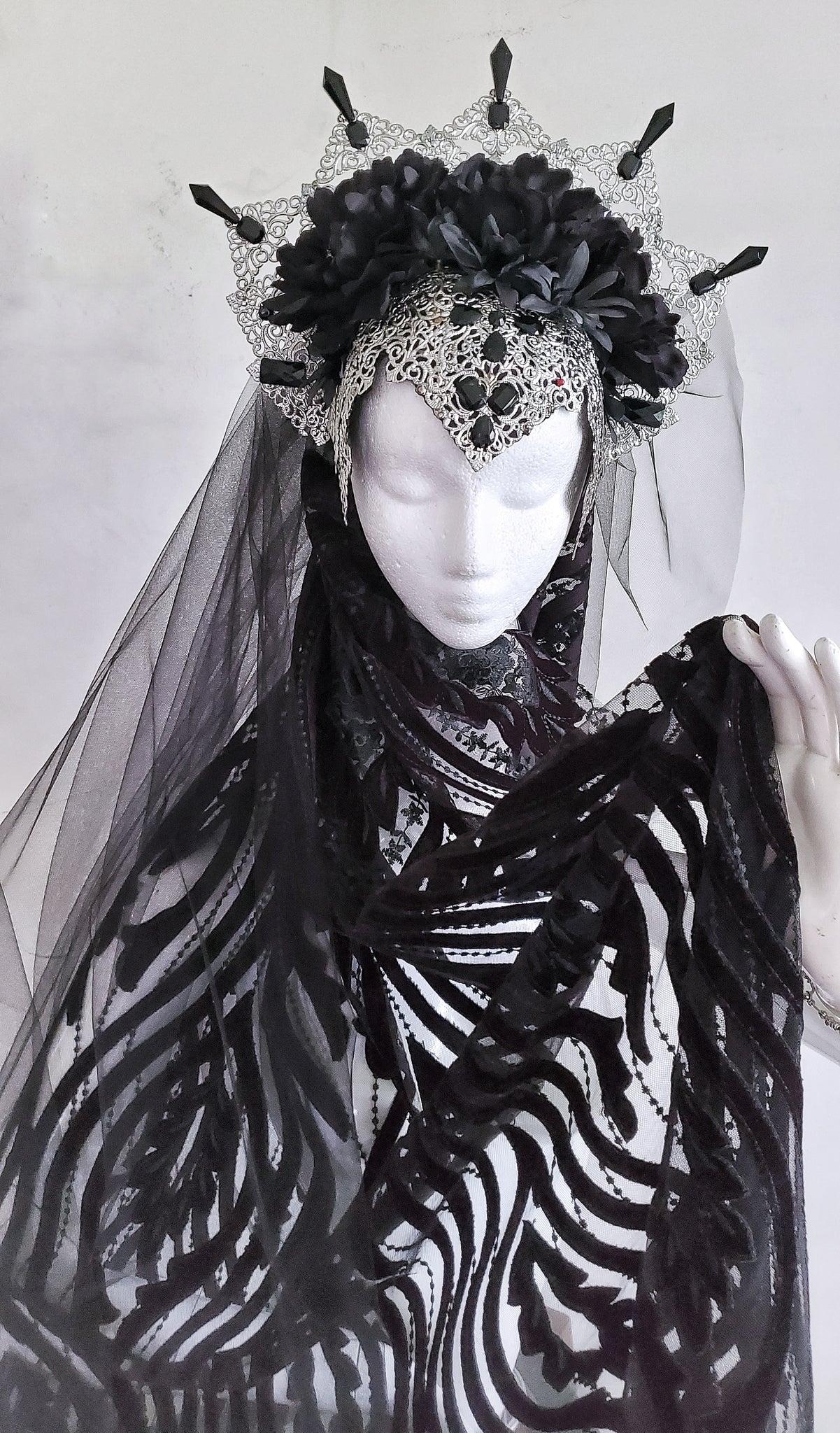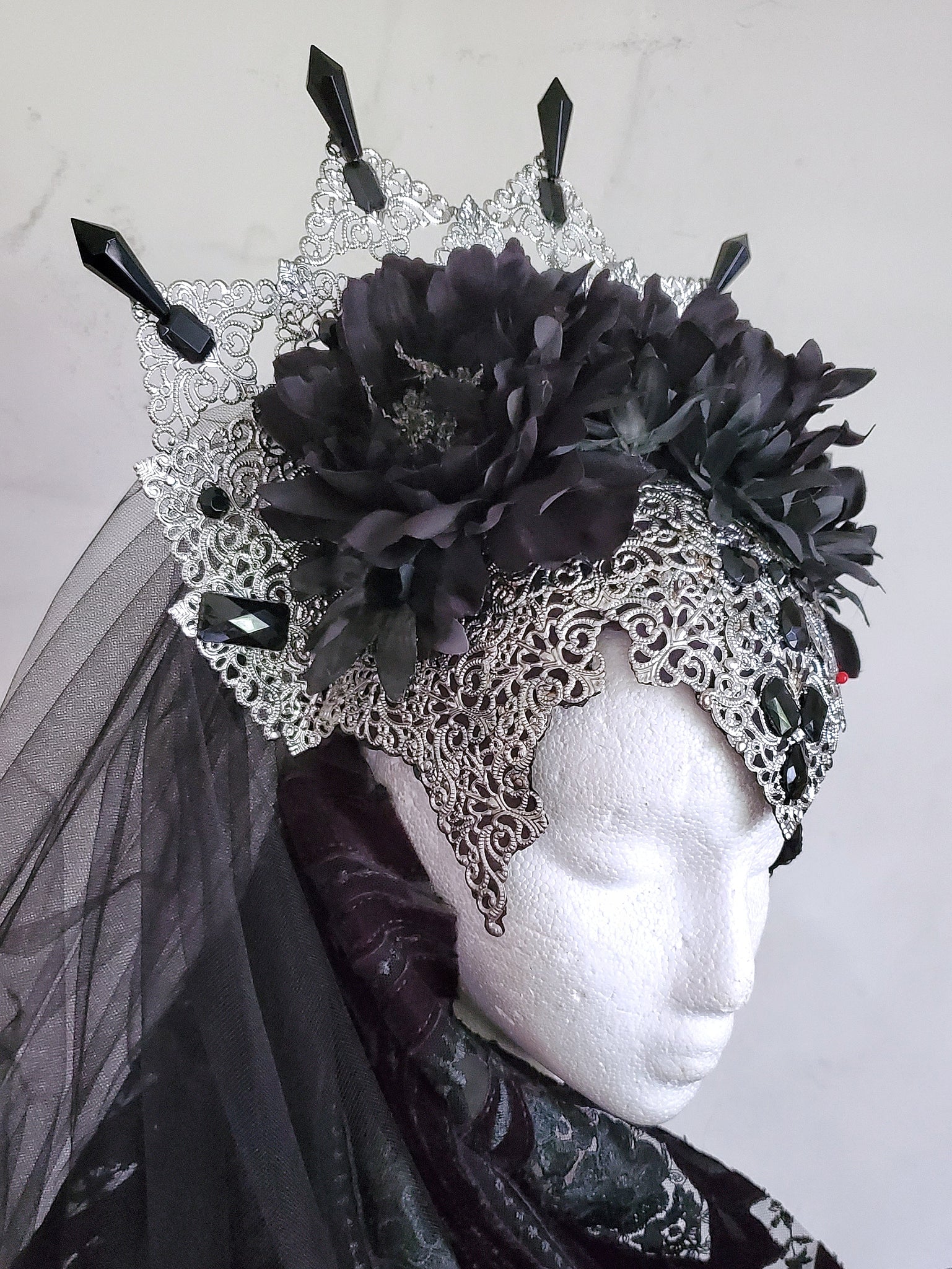 Custom Crown Deposit - Filigree Silver Flower Crown with Veil
Do you need a custom veiled crown? I can help🖤
These veiled crowns are created of a fully soldered filigree base that is covered in your choice of flowers, crystals, pearls, rhinestones, shells, feathers... they can be inspired by any theme or outfit... only real limit is your imagination. 
This style of crown will be custom created especially for you in the color combination of your choice. To your specifications in regards to theme and components used.
This listing represents a 50% deposit required to start a custom crown. Time-frame for completion can be up to 4 weeks to allow for supply chain complications. Upon purchasing this listing, please list a current phone number or email and expect contact within 48 hours to discuss your dream crown. Remaining 50% payment is due immediately upon completion. 
I look forward to seeing what we create together🖤