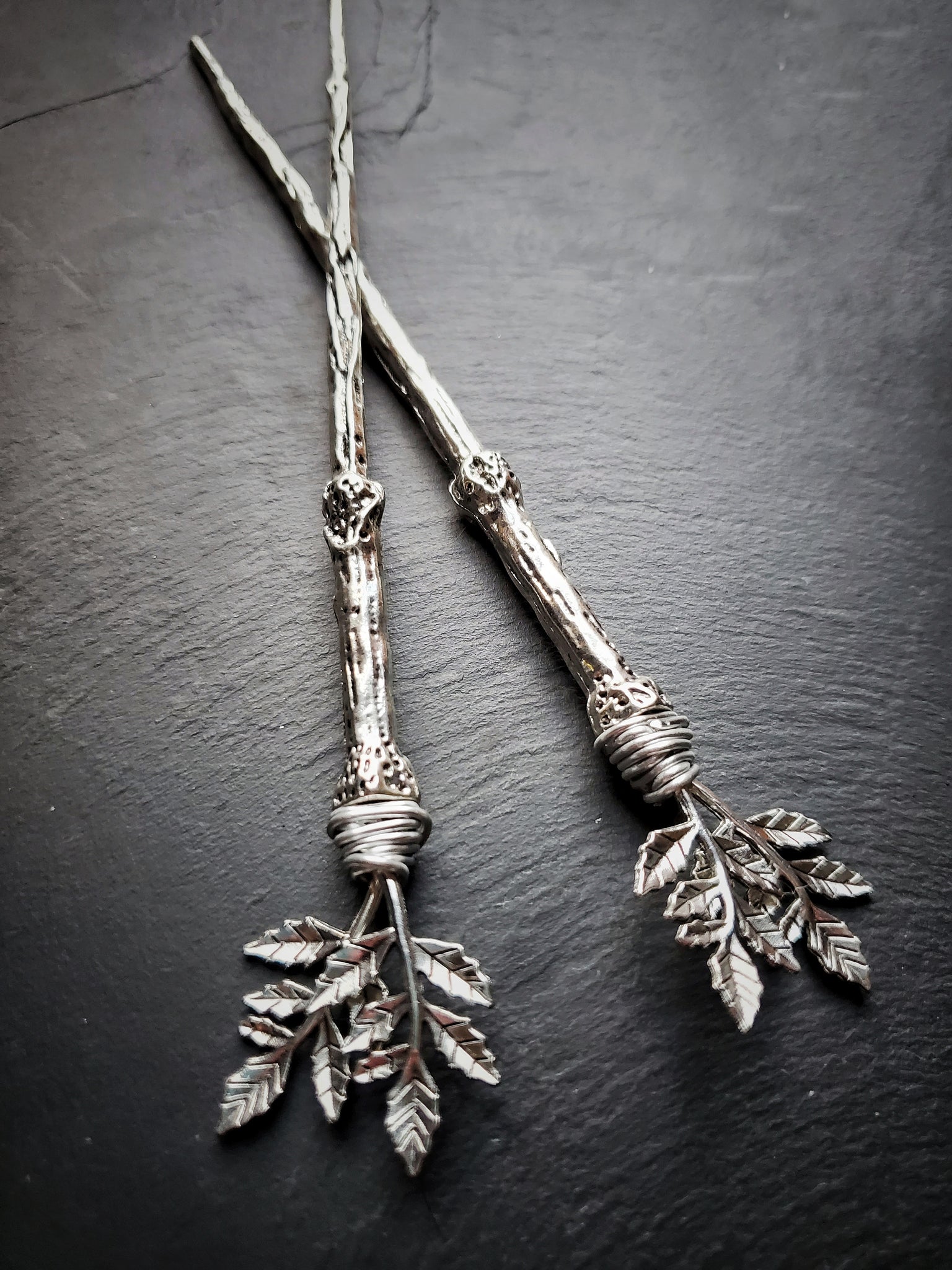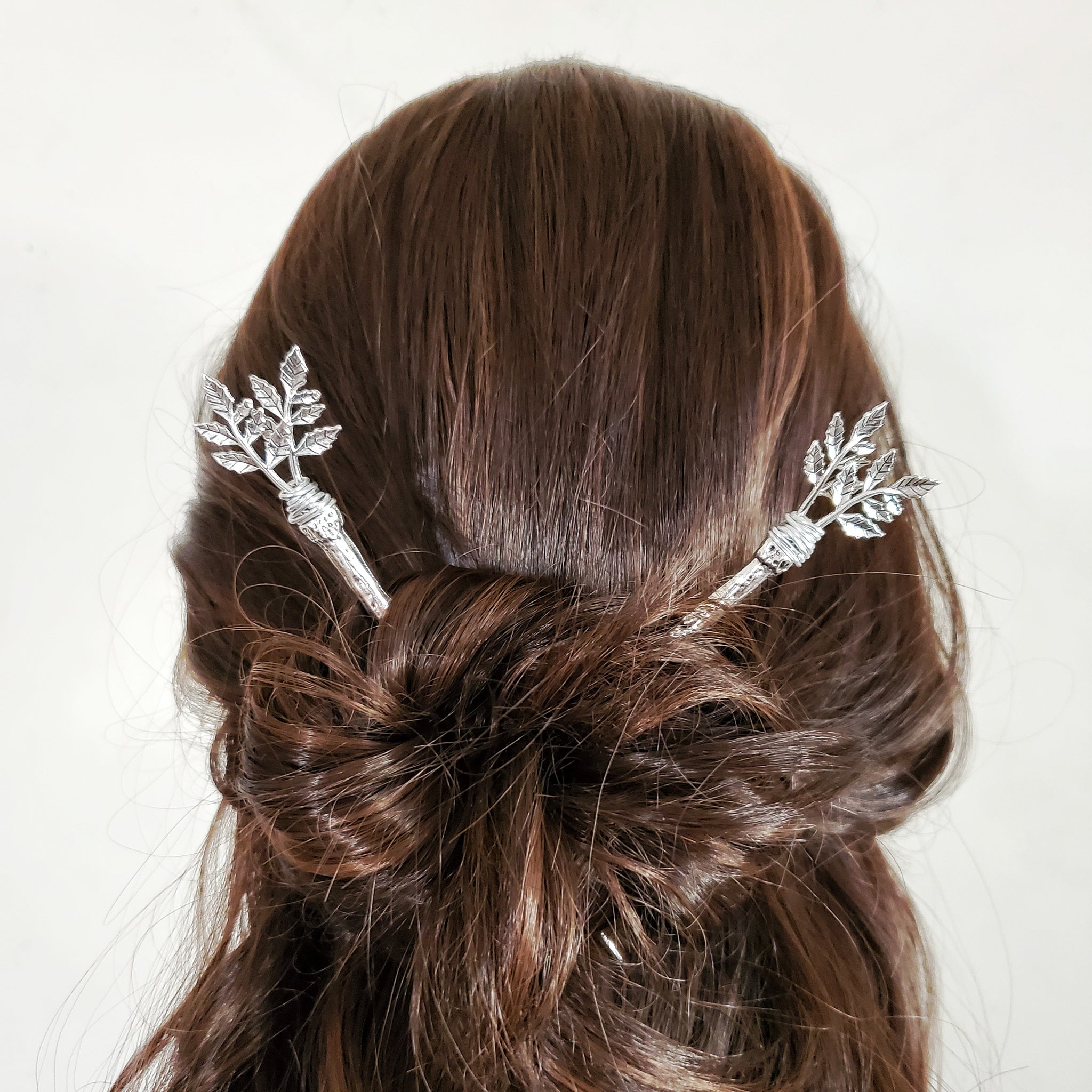 Falling Leaves Hair Sticks Autumn Hair Jewelry
She wore leaves in her hair and held the secrets of the trees in her soul.
Fall is a special time of year when nature prepares for the darkness of winter. Crops are harvested and stored. The leaves turn a rainbow of colors and fall to the ground in an ever pleasing cycle.
Celebrate the turn of the year with these gorgeous falling leaves hair sticks! Super strong sticks easily tame the thickest of locks while the textured flank ensures they stay where you put them!
You will recieve 1 pair (2 individual) matching hair sticks in Dravynmoors signature gift box. Please note due to the handmade nature of these hairsticks, individual groupings of leaves may vary.
Prefer a set?
Matching earrings 🍁
https://dravynmoor.com/products/falling-leaves-earrings-autumn-jewelry
Matching necklace🍁
https://dravynmoor.com/products/falling-leaves-necklace-fall-jewelry