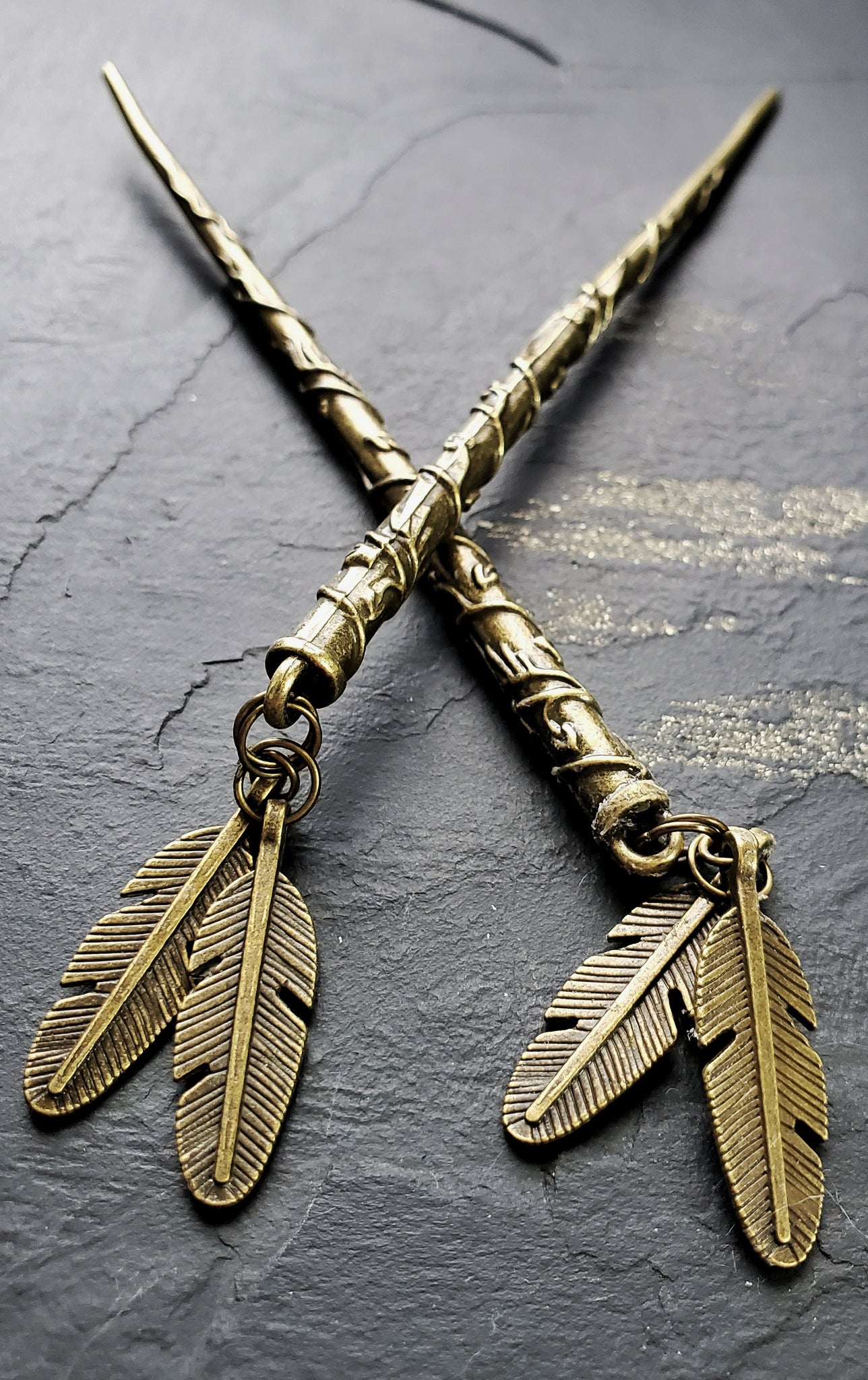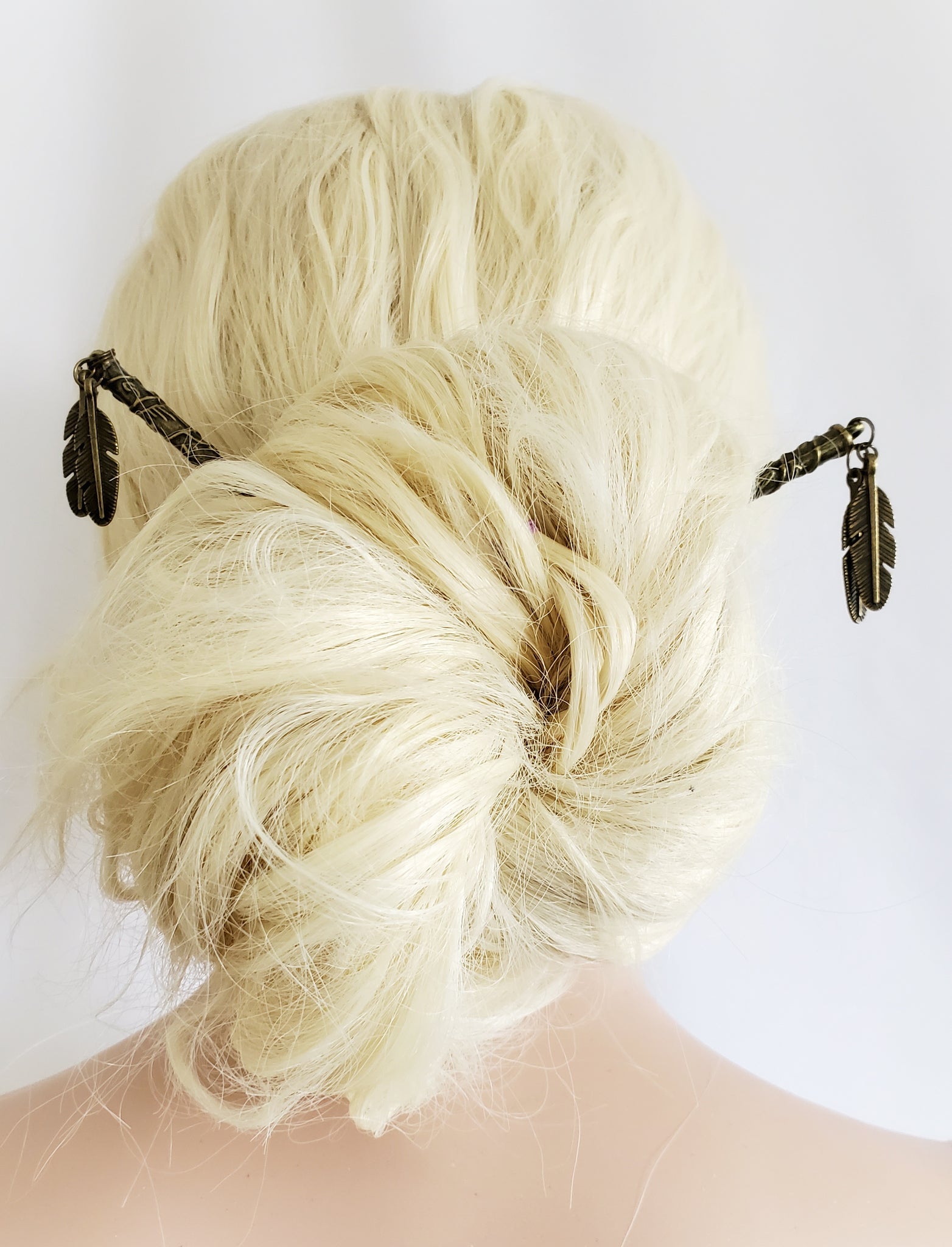 Bronze Feathers in Her Hair Sticks Hair Jewelry
She wore feathers in her hair and held the secrets of the wind in her soul.
Take flight with the first Bronze Hair Stick by Dravynmoor! Super strong sticks easily tame the thickest of locks while the textured flank ensures they stay where you put them! Decorated with hanging bronze feathers.
You will recieve 1 pair (2 individual) matching hair sticks in Dravynmoors signature gift box.