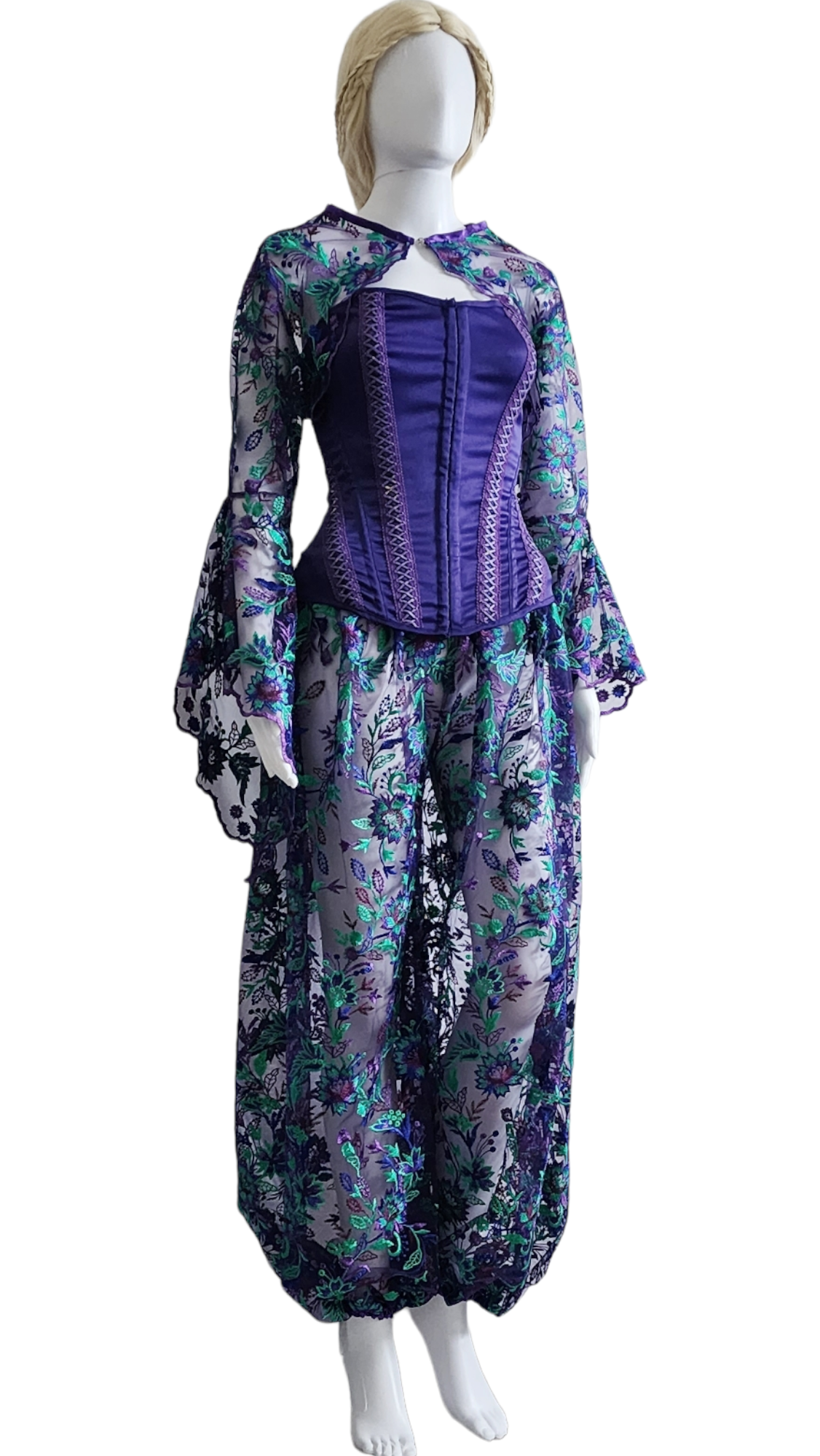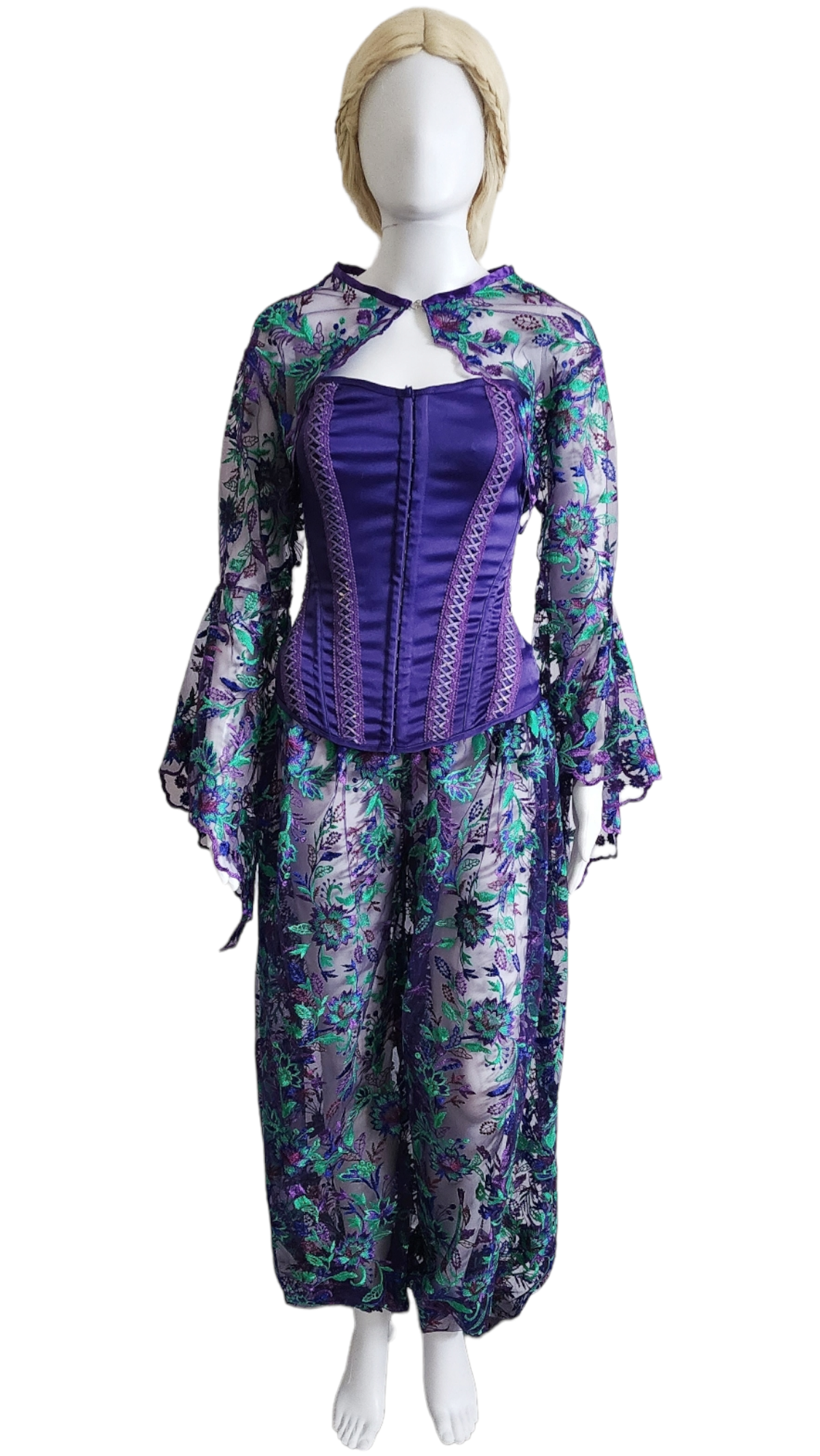 Purple Blue Green Embroidered Fancy Pants and Trumpet Sleeve Bolero Jacket
The fairies around the Castle spend many of their days just lazing about in the sun lounging on flower petal chaises. But there are others where they flit and explore thru the great forest. Harnessing their agility to bound thru all of nature's glory.
And we, at the Atelier, have heard the grumblings. As at times, the gowns and the flowy skirts are, well... just too much to enjoy dive bombing the flowers of the Queens garden or running with the young fawns of the wood. And aiming to please, we here are proud to present this gorgeous ensemble of fancy pants and the its all about the sleeves bolero jacket.
This pair of Fancy pants are harem cut and crafted from high end purple, blue and green embroidered mesh. The satin encased elastic waist will fit up to 32 inch waist. Matching satin elastic cuffs at ankle make these fancy pants supremely comfortable to wear.
Matching bolero jacket will fit small-medium size fairies. Featuring amazing trumpet sleeves.
*corset not included
Look like a fairytale dream.
Revel in the comfort of PANTS
There is only one… claim it as yours now!