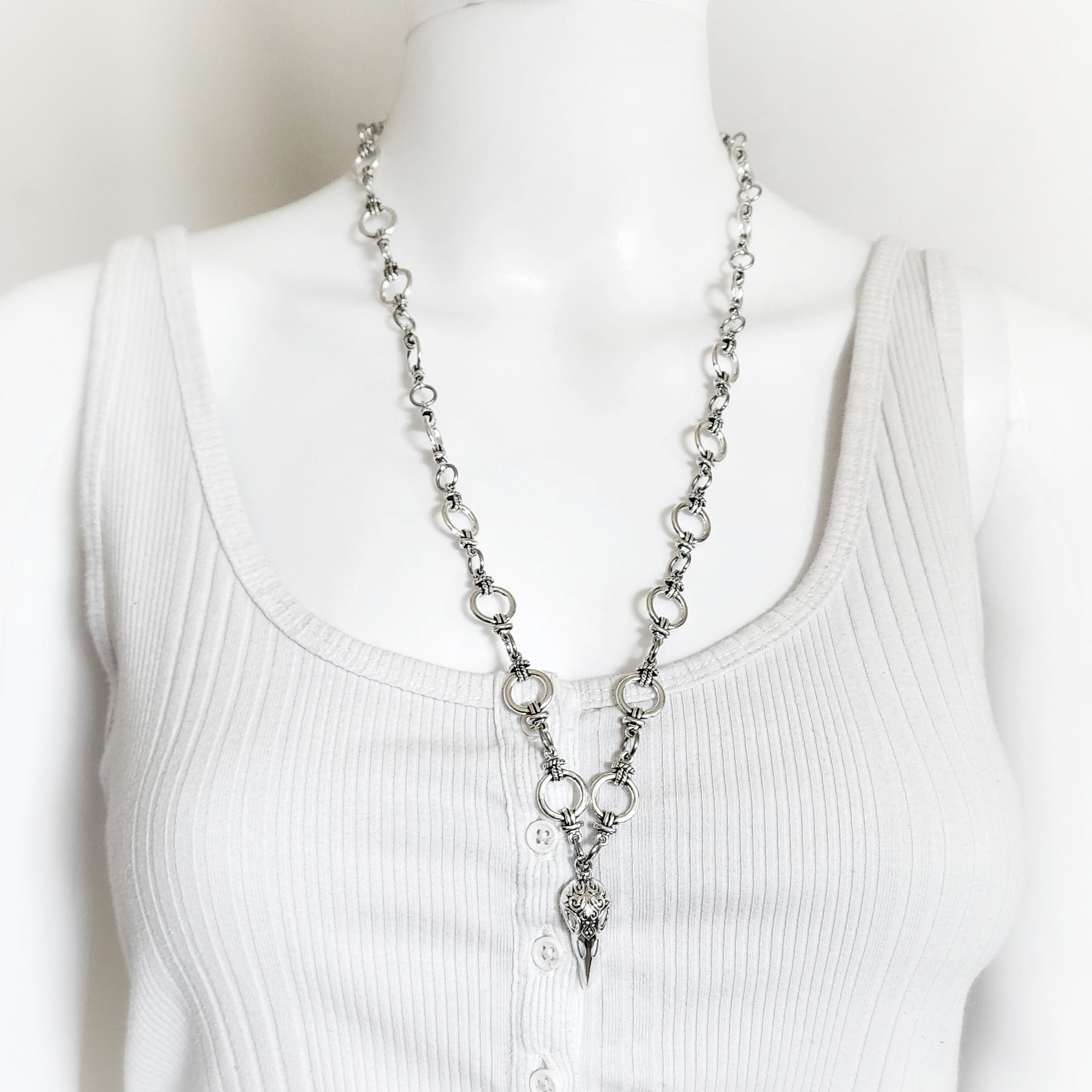 Long Raven Skull Necklace Viking Jewelry
Indulge in the allure of Viking mystique and embrace your inner warrior with our Long Raven Skull Necklace. Own a piece of captivating Viking jewelry that resonates with your spirit and leaves a lasting impression. Elevate your style and channel the timeless energy of the Norse legends with this extraordinary accessory.
Crafted with meticulous attention to detail, this pendant captures the essence of Viking culture and embodies the enigmatic spirit of the raven. The raven, an iconic symbol in Norse mythology, represents wisdom, intelligence, and an unbreakable connection with the divine. Its profound significance is beautifully depicted in this striking piece of jewelry.
Order your Long Raven Skull Necklace today and embark on a journey through time, where ancient mythology meets contemporary fashion. It's time to awaken the Viking within you.