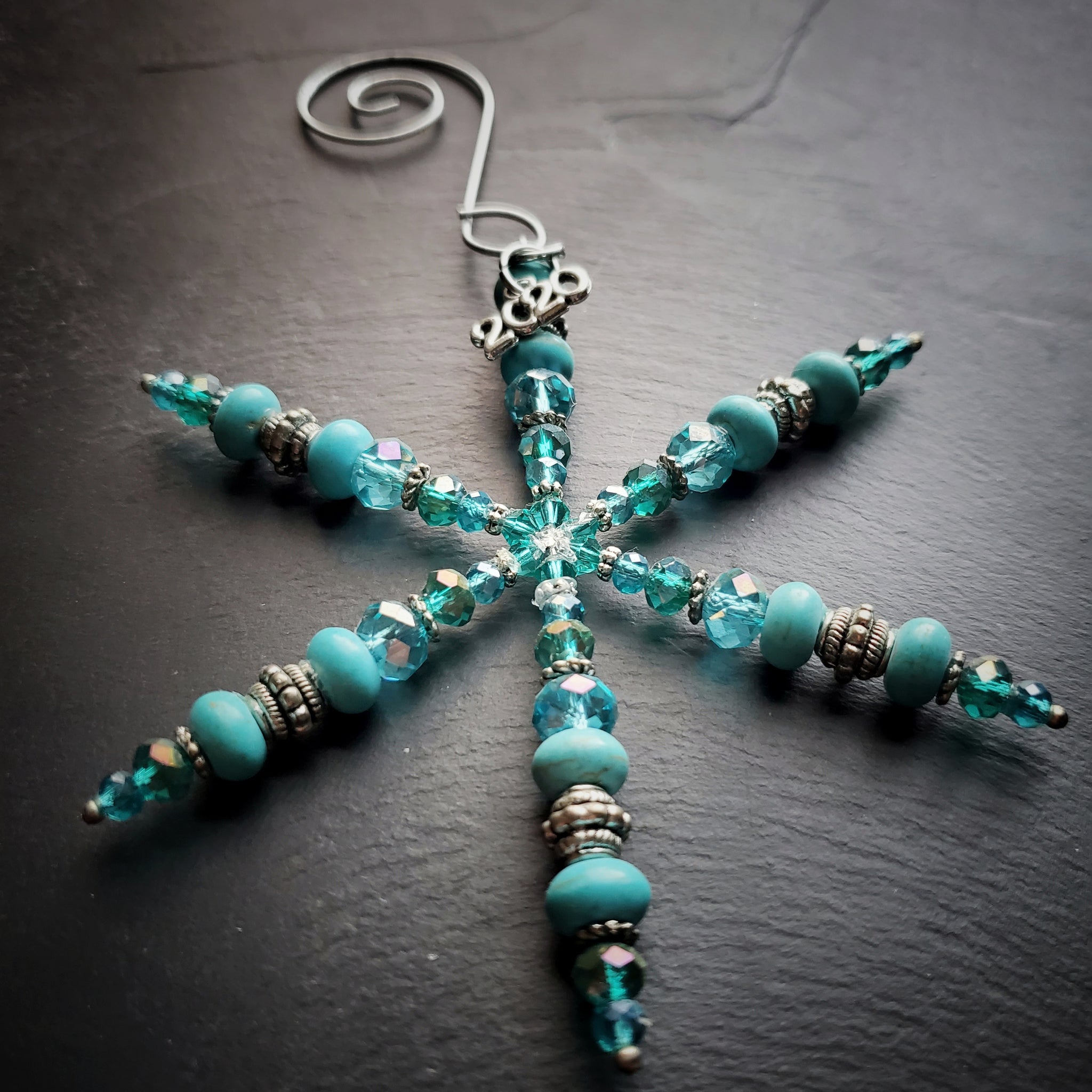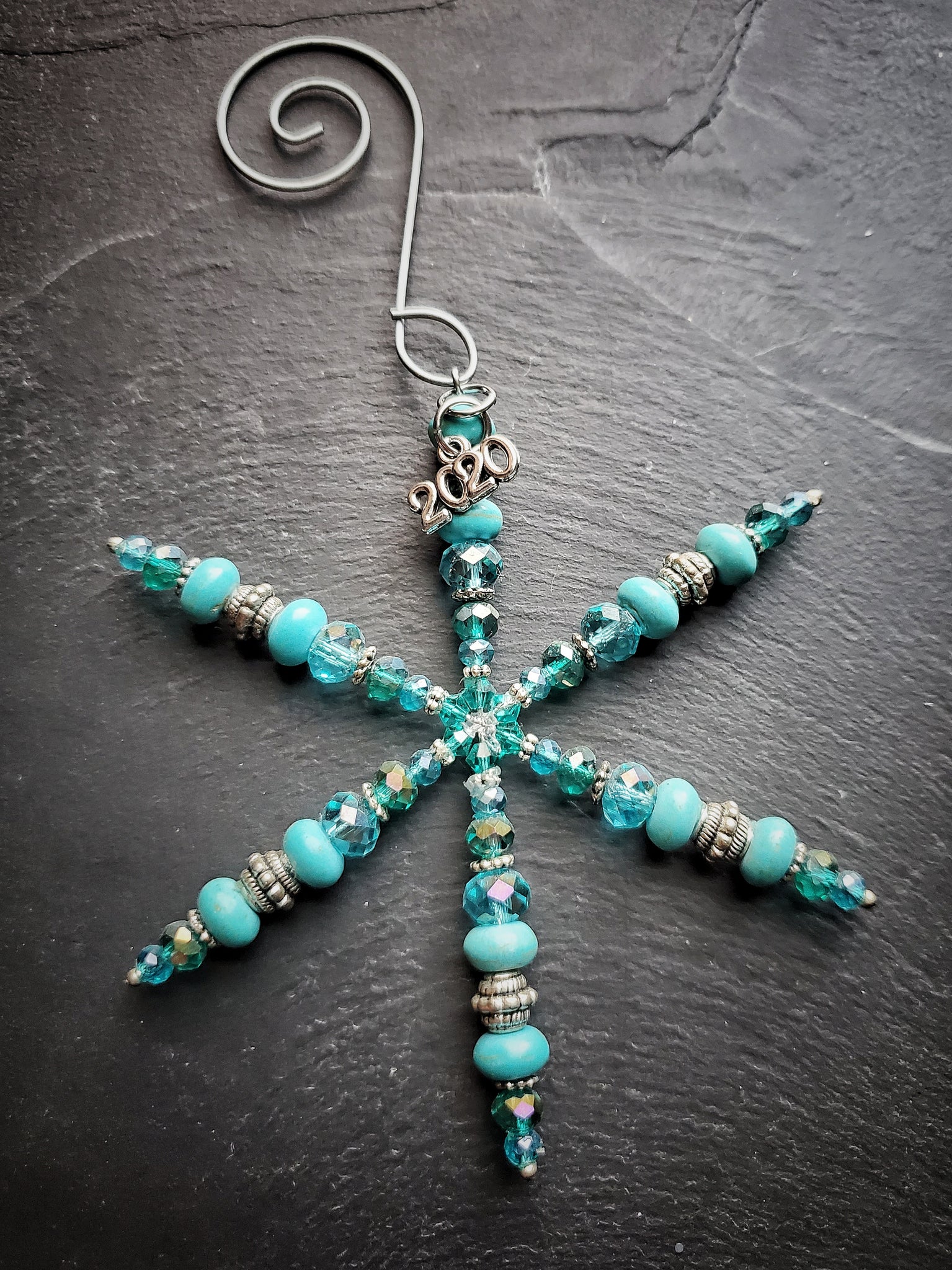 Turquoise Blue Handmade Window Decor Christmas Ornament Snowflake
Turquoise Blue Handmade Window Decor Christmas Ornament Crystal Snowflake
This amazing crystal and Turquoise snowflake ornament will add elegant sparkle to any Christmas tree. But why be limited to just the holidays? Hang in a window and watch the Crystal's reflect sunlight in your room!
Handmade Ornaments are the perfect white elephant gift... perfect for everyone from Aunt Sally to that weird guy in the office.
Give an heirloom quality gift that looks like a million but doesnt break the budget. Click order today!