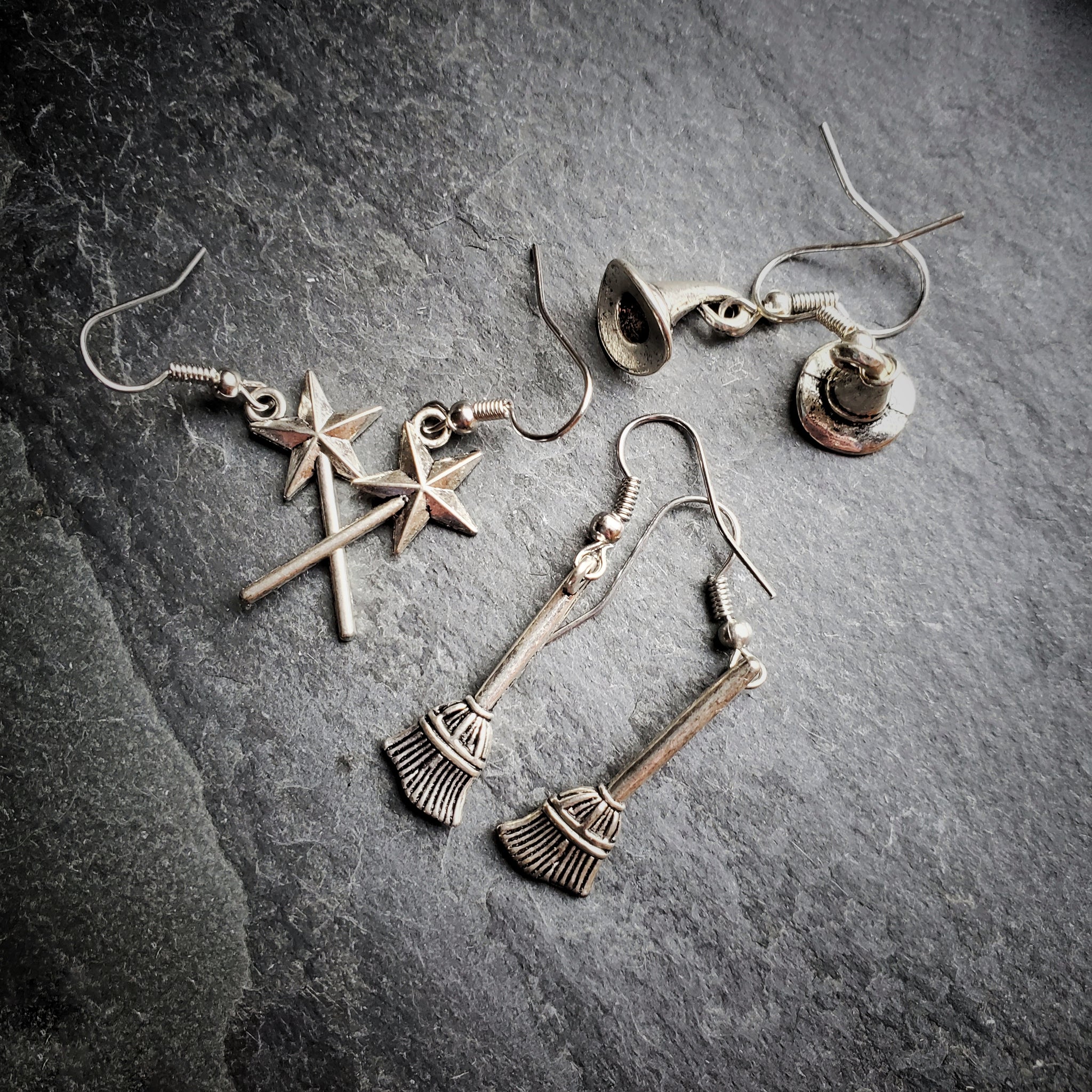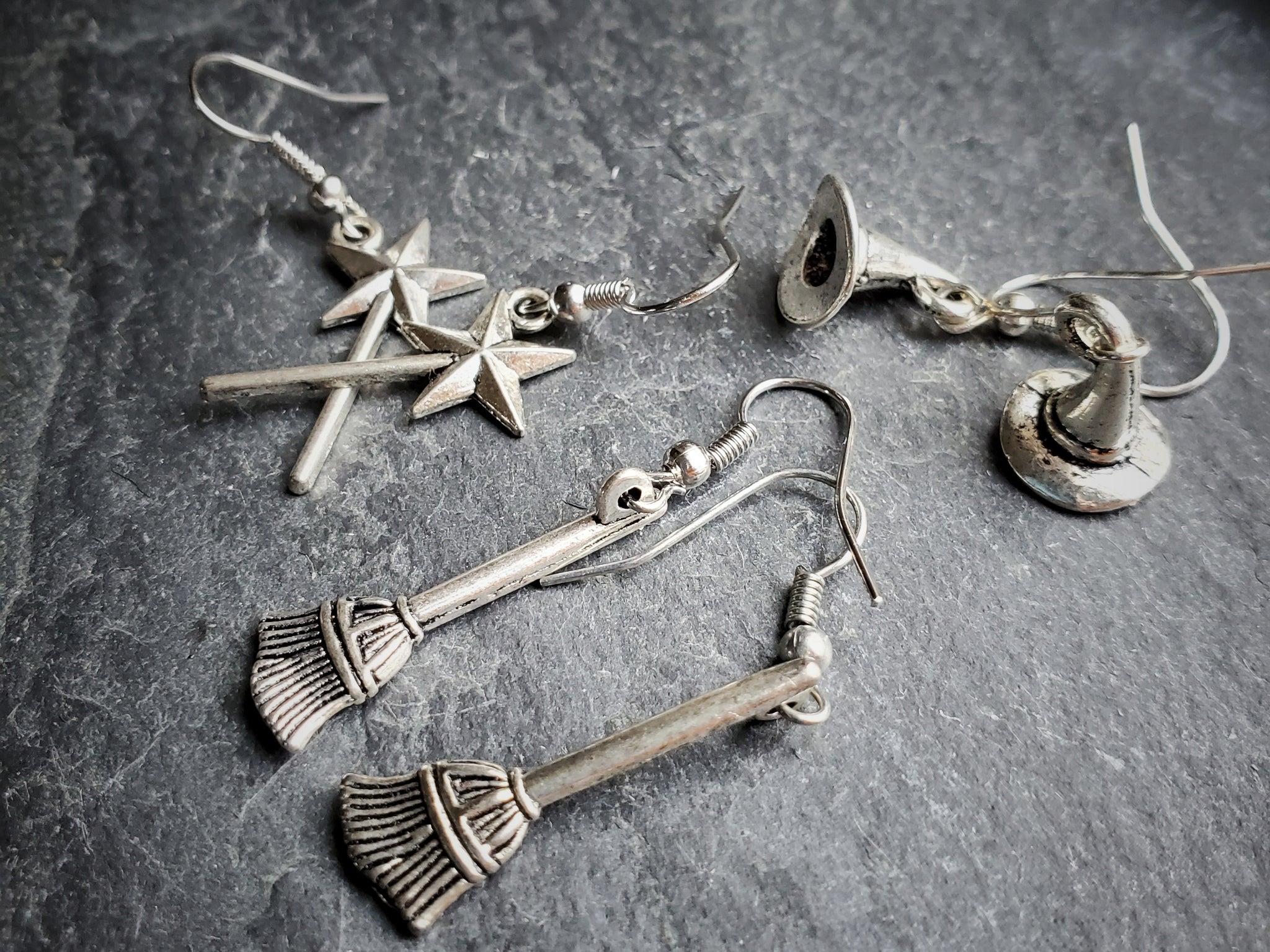 Mix and Match Witch Earring Set Halloween Jewelry
Who said you have to wear earrings that match. And when did you start listening to the 'man' anyway? A dark celebration of all things Witch is soon to arrive in your post! 
With this set you will receive 3 pairs of earrings... now whether you wear two different ones or the same... thats up to you. Because all of these earrings match in spirit. You will receive a pair of witch hat earrings,  witch broom earrings and magic wand earrings. 
Order soon, limited edition for the spookyest Halloween ever... 2020, the year that wasnt.