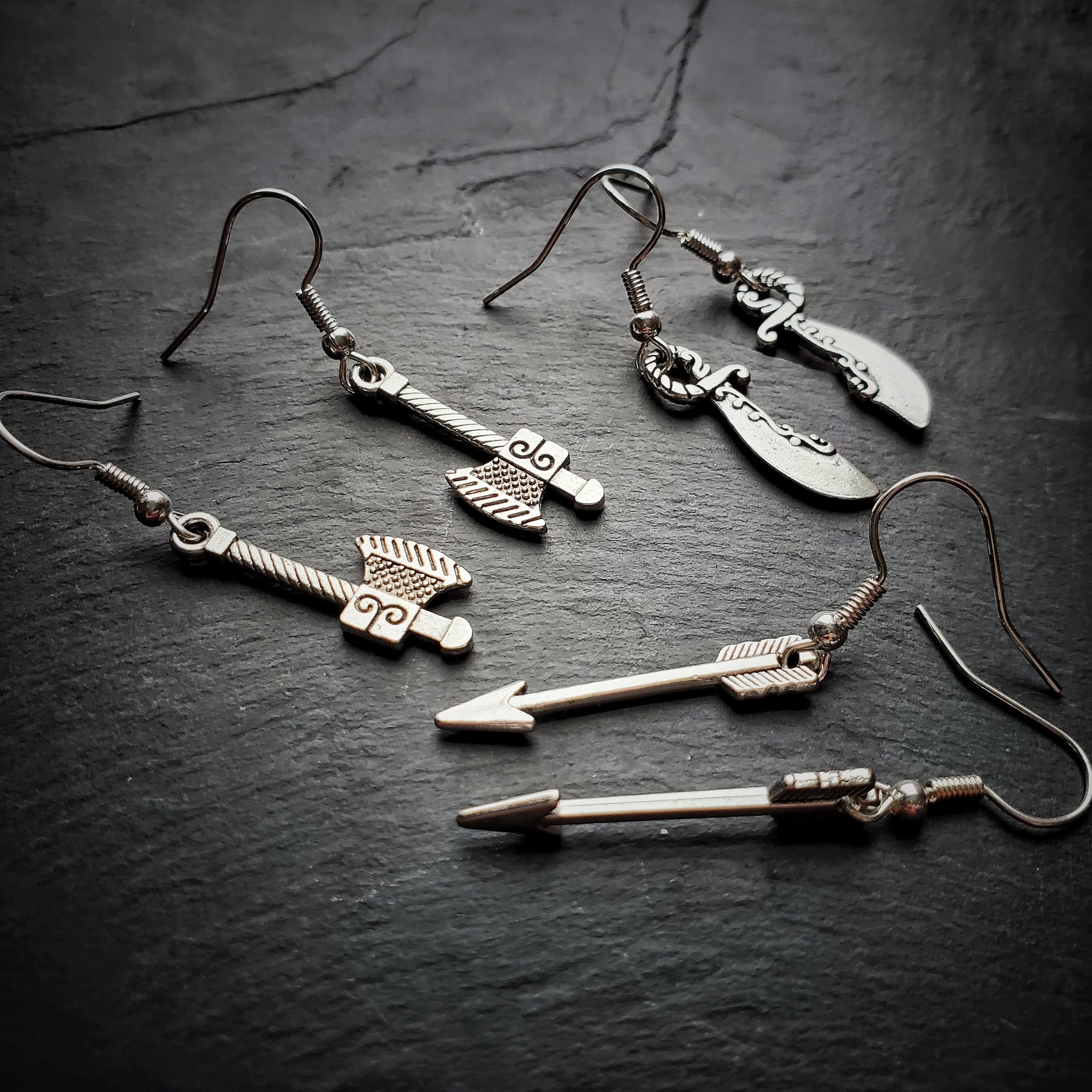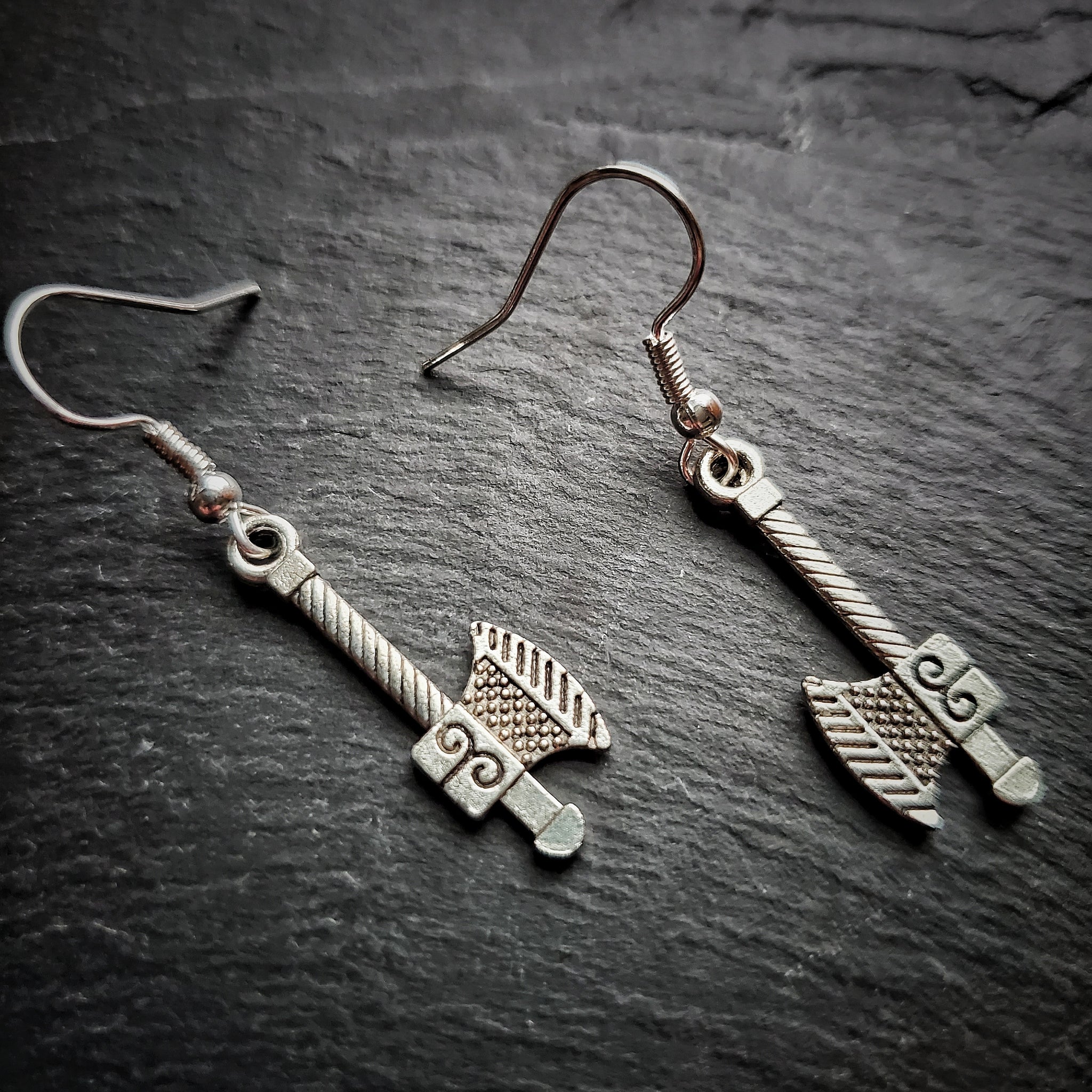 Mix and Match You Might Be A Serial Killer Earring Set
Who said you have to wear earrings that match. And when did you start listening to the 'man' anyway?
The You Might Be A Serial Killer mix and match earring set is a campy celebration sharp objects. The perfect gift for horror fans or your favorite sharpshooter🖤
With this set you will receive 3 pairs of earrings... now whether you wear two different ones or the same... thats up to you. Because all of these earrings match in spirit. You will receive a pair of hatchet 🪓 earrings, 🗡 sword earrings and 🏹 arrow earrings. 
Order soon, limited edition.