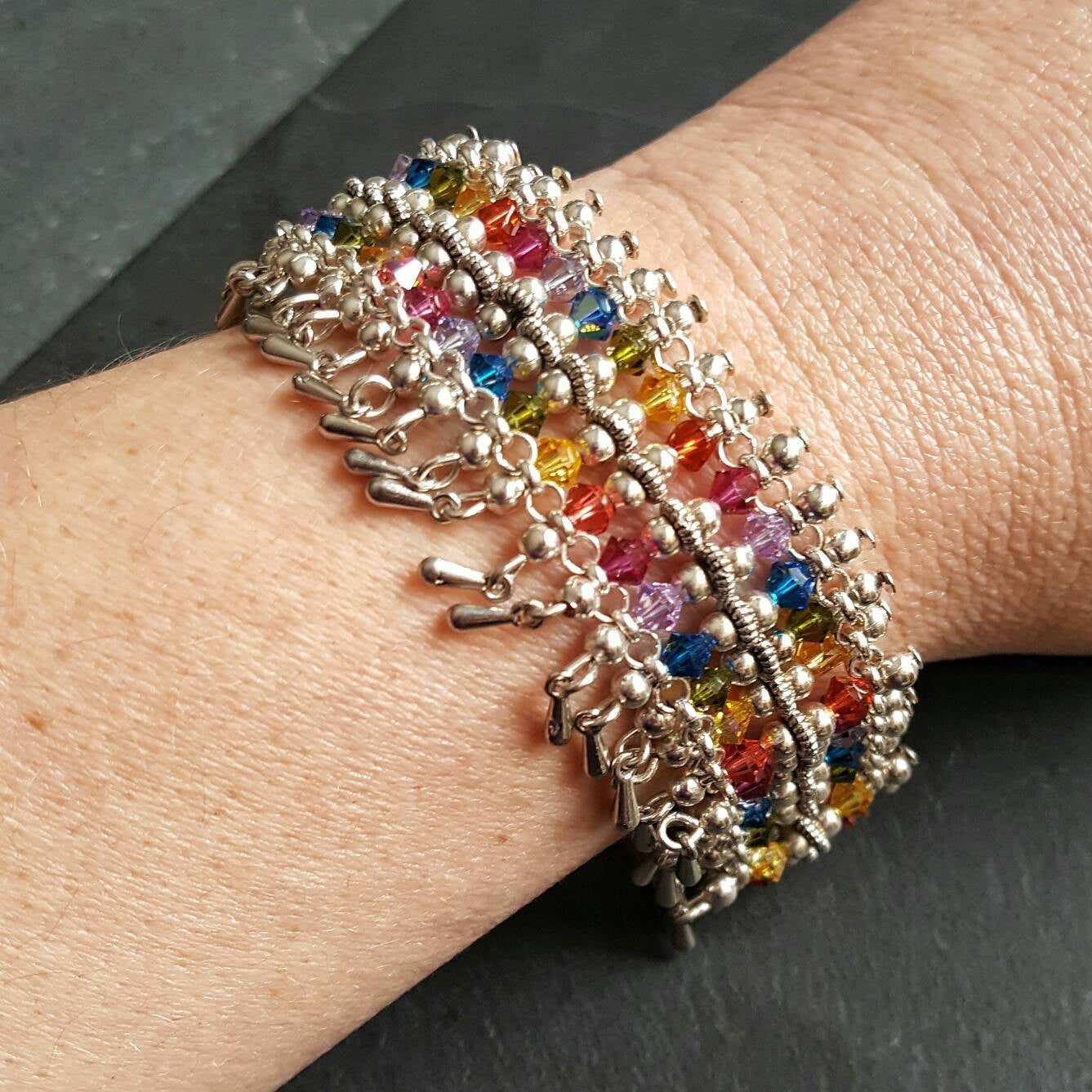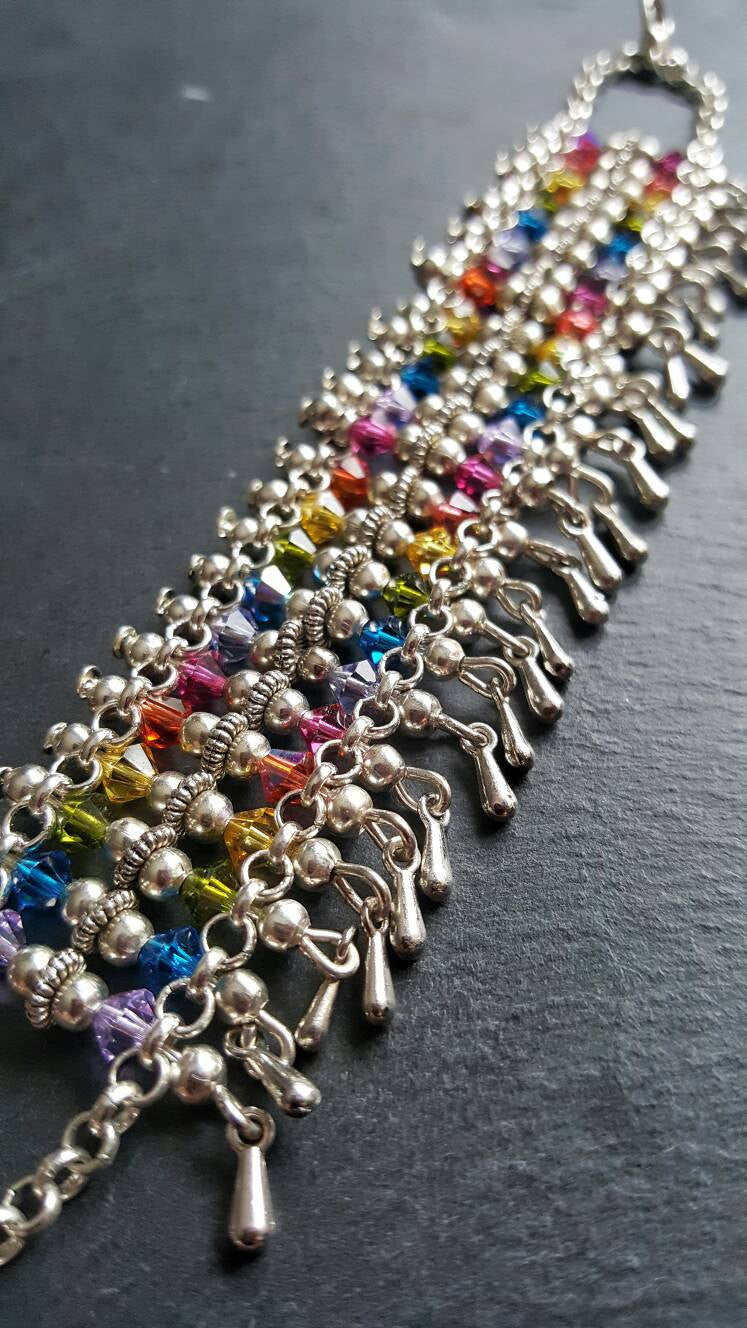 Rainbow Crystal Bracelet LGBTQ Pride Jewelry Fantasy Jewelry
Rainbow Crystal Bracelet LGBTQ Pride Jewelry
Celebrate your pride or just a playful fashion sense with the intricately detailed Rainbow Crystal Renaissance Bracelet. Classically proportioned with a historic flair, this bracelet proves you can make a statement and be fashionable at the same time. Heirloom quality handmade jewelry made to withstand the tests of time is a luxury you deserve.
Meticulously handcrafted of Tibetian silver, a rainbow of crystals, chain and finifhed with a lobster clasp. This bracelet will be customized to your ideal length to ensure perfect fit.
Rainbow not your style? Other color options available in this style. Message me to discuss your dream bracelet!