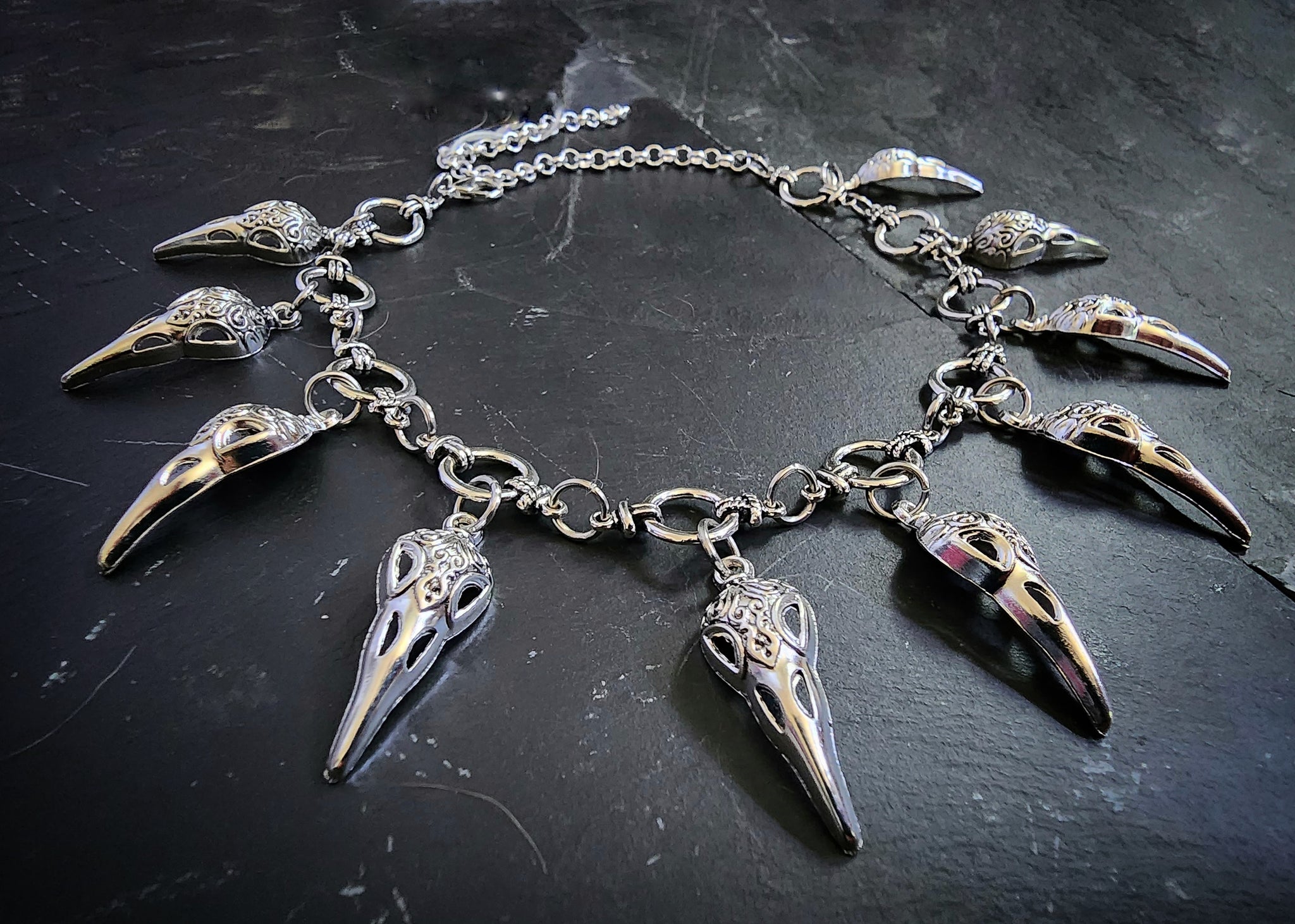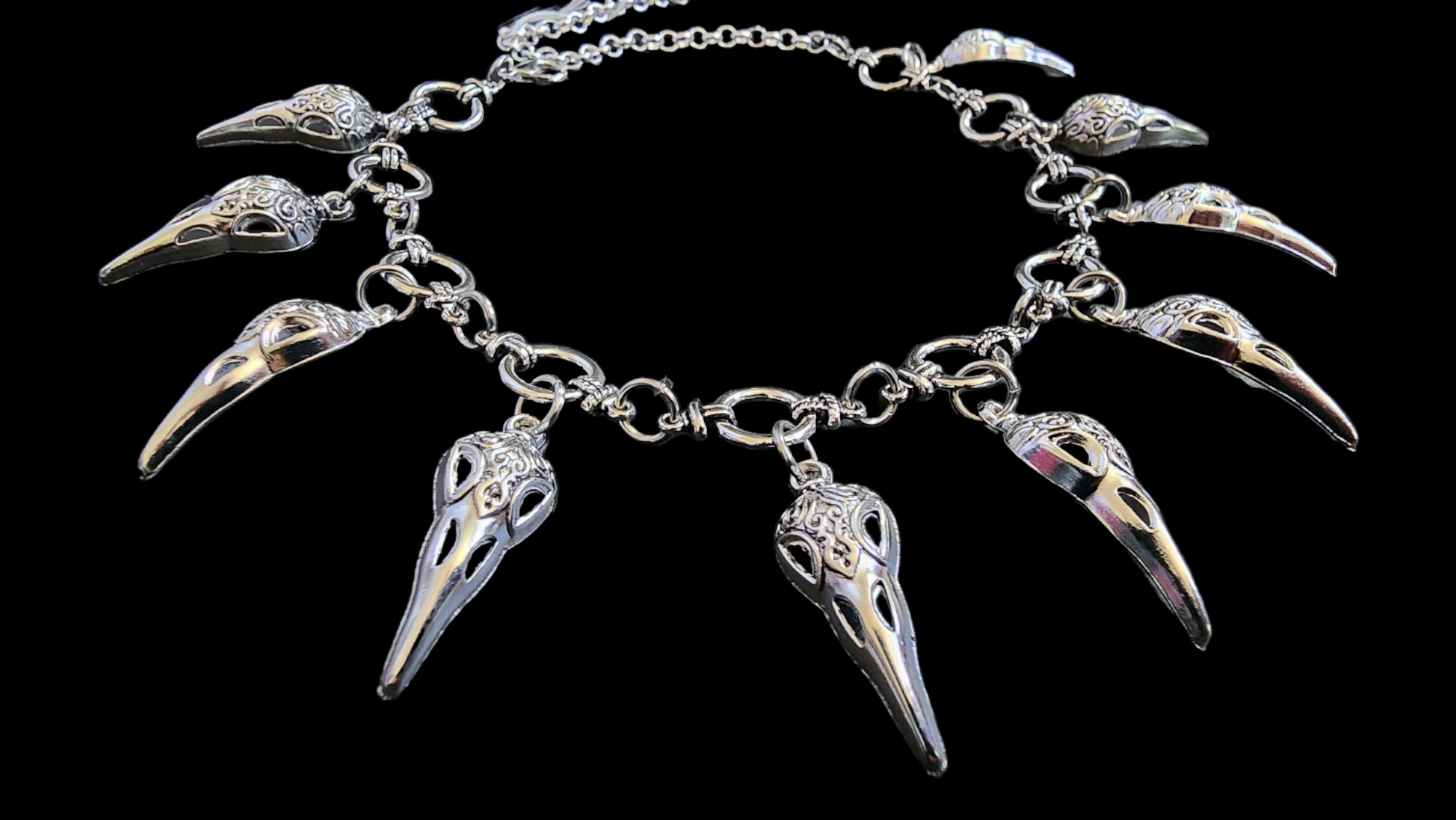 Raven Skull Choker Necklace Goth Jewelry
Gothic Raven Choker Necklace
Embrace your dark side with the enchanting Raven Skull Choker Necklace. This exquisite piece of gothic jewelry is meticulously crafted to embody the allure and mystique of the night.
Featuring beautifully detailed raven skulls, this choker exudes an air of macabre elegance. The intricate design captures the essence of gothic aesthetics, making it a perfect accessory for those who revel in the darker aspects of life.
Wear it as a standalone statement piece or layer it with other gothic necklaces to create a unique and personalized look. Its adjustable length ensures a perfect fit, so you can feel confident and empowered as you showcase your individuality.
The Raven Skull Choker Necklace is more than just an accessory; it's a symbol of your distinctive style and passion for the extraordinary. Embrace your love for gothic fashion and unleash your inner darkness with this captivating piece. Order yours today and embark on a journey into the realm of gothic elegance.