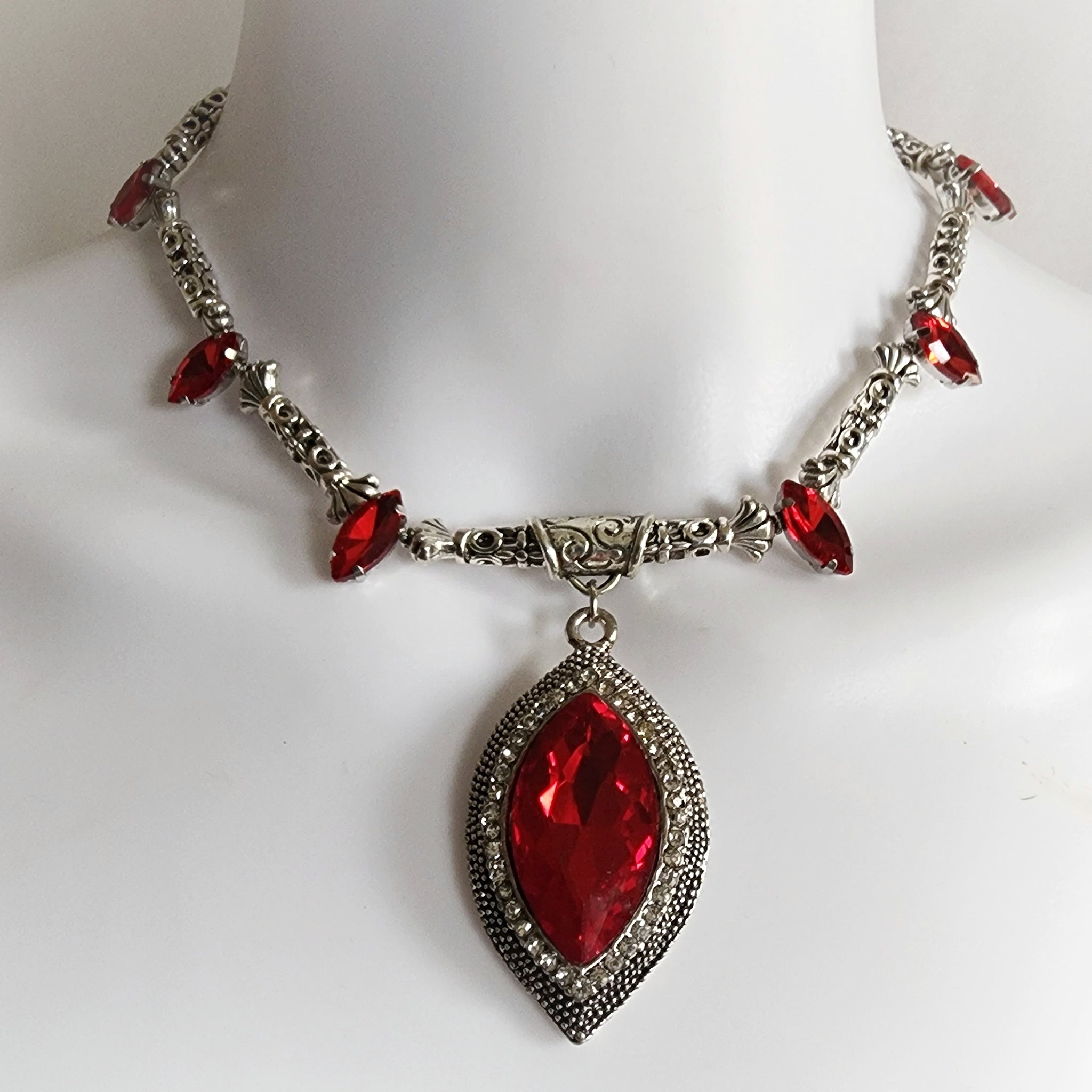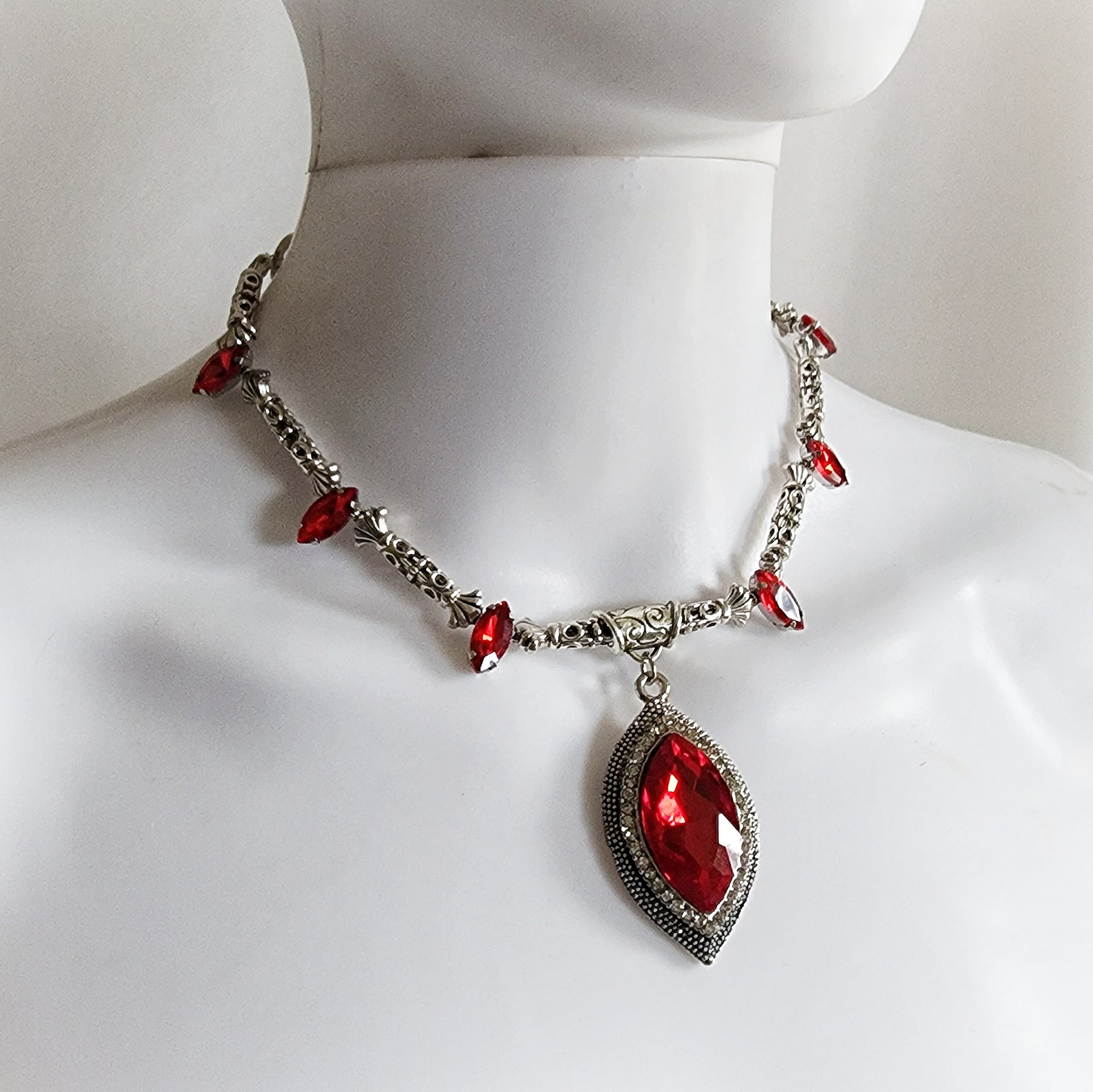 Ren Marquise Rhinestone Necklace
Elegance meets opulence in our stunning Red Marquise Rhinestone Necklace. This exquisite piece of jewelry is designed to make a statement, capturing attention and turning heads wherever you go.
🌟 Key Features 🌟
✨ Dazzling Red Rhinestones: The rich, fiery red rhinestones are carefully selected for their vibrant color and exceptional sparkle, adding a touch of glamour to your ensemble.
✨ Marquise Cut Design: The marquise-cut stones are expertly arranged in an intricate pattern, reminiscent of a marquise's regal charm, creating a timeless and sophisticated look.
✨ Adjustable Length: Our necklace offers versatility, with an adjustable chain length to suit your preference and different necklines.
✨ High-Quality Materials: Crafted with precision and attention to detail, this necklace is made from premium materials to ensure durability and lasting beauty.
🌹 The Perfect Accessory 🌹
Whether you're attending a special event, a romantic dinner, or simply want to add a touch of glamour to your daily attire, the Red Marquise Rhinestone Necklace is your perfect choice. This necklace is a versatile accessory that can effortlessly elevate your style and enhance your confidence.
💎 Unleash Your Inner Elegance 💎
Add a touch of luxury and sophistication to your jewelry collection with the Red Marquise Rhinestone Necklace. It's a captivating piece that embodies grace, style, and opulence. Make it yours today and experience the enchantment of this exquisite accessory.