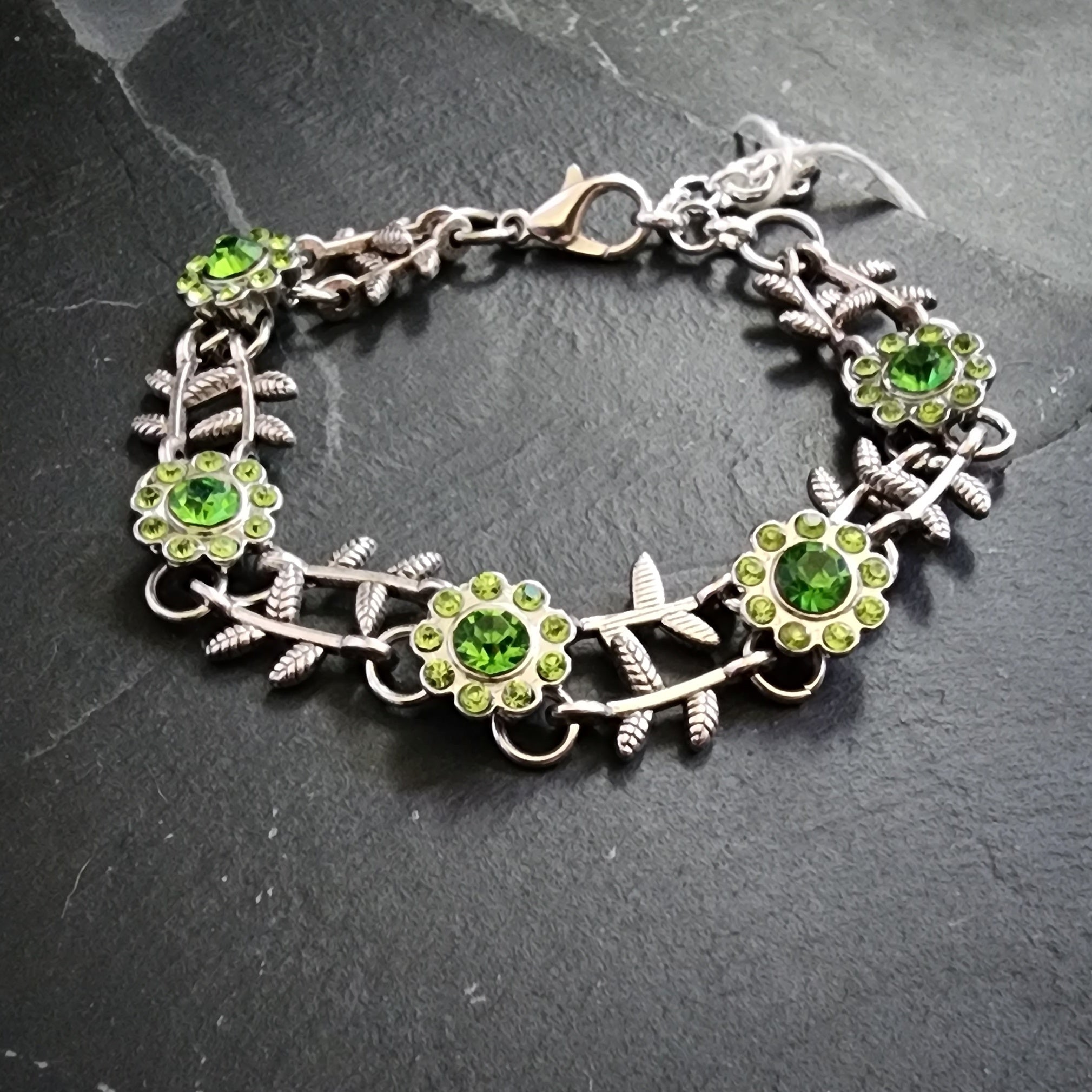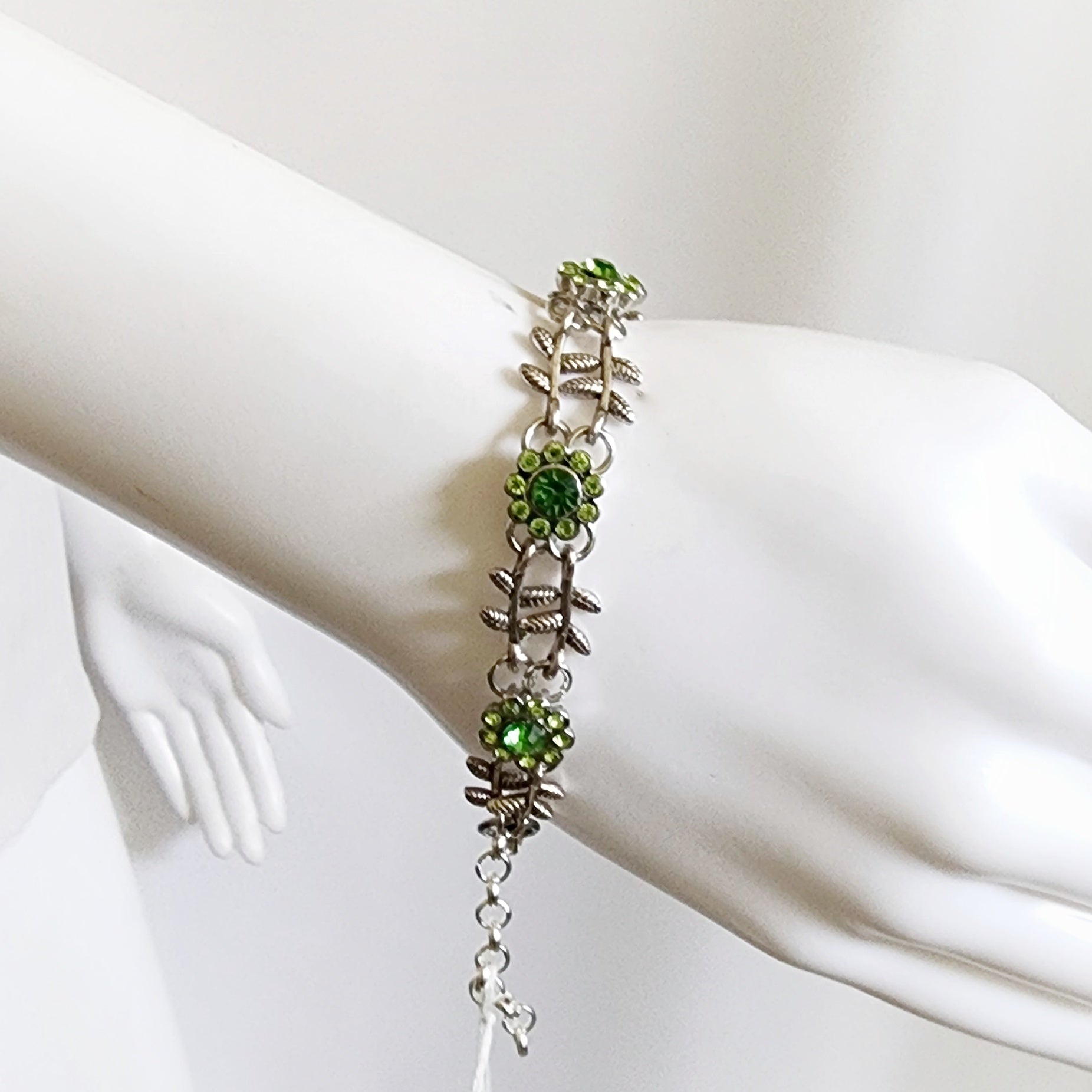 Rhinestone Flower Bracelet in Turquoise, Red, Green or AB
Step into a world of enchantment and whimsy with our exquisite Rhinestone Flower Bracelet. Designed to capture the essence of magical tales and ethereal beauty, this stunning piece will transport you to a realm where dreams come true.
Crafted with meticulous attention to detail, our Rhinestone Flower Bracelet is a true work of art. Delicate rhinestones, meticulously arranged in the shape of enchanting blossoms, adorn this bracelet, adding a touch of sparkling allure to your wrist. Each flower glistens with a brilliance that captures the light, casting a spellbinding glow wherever you go.
Finished with a lobster clasp for easy wear. Adjustable length from 7-8 inches.
Let it transport you to a world of beauty and wonder, where dreams and reality merge in a dazzling display. Elevate your style and embrace the enchantment that awaits. Order your own piece of fairytale magic today.