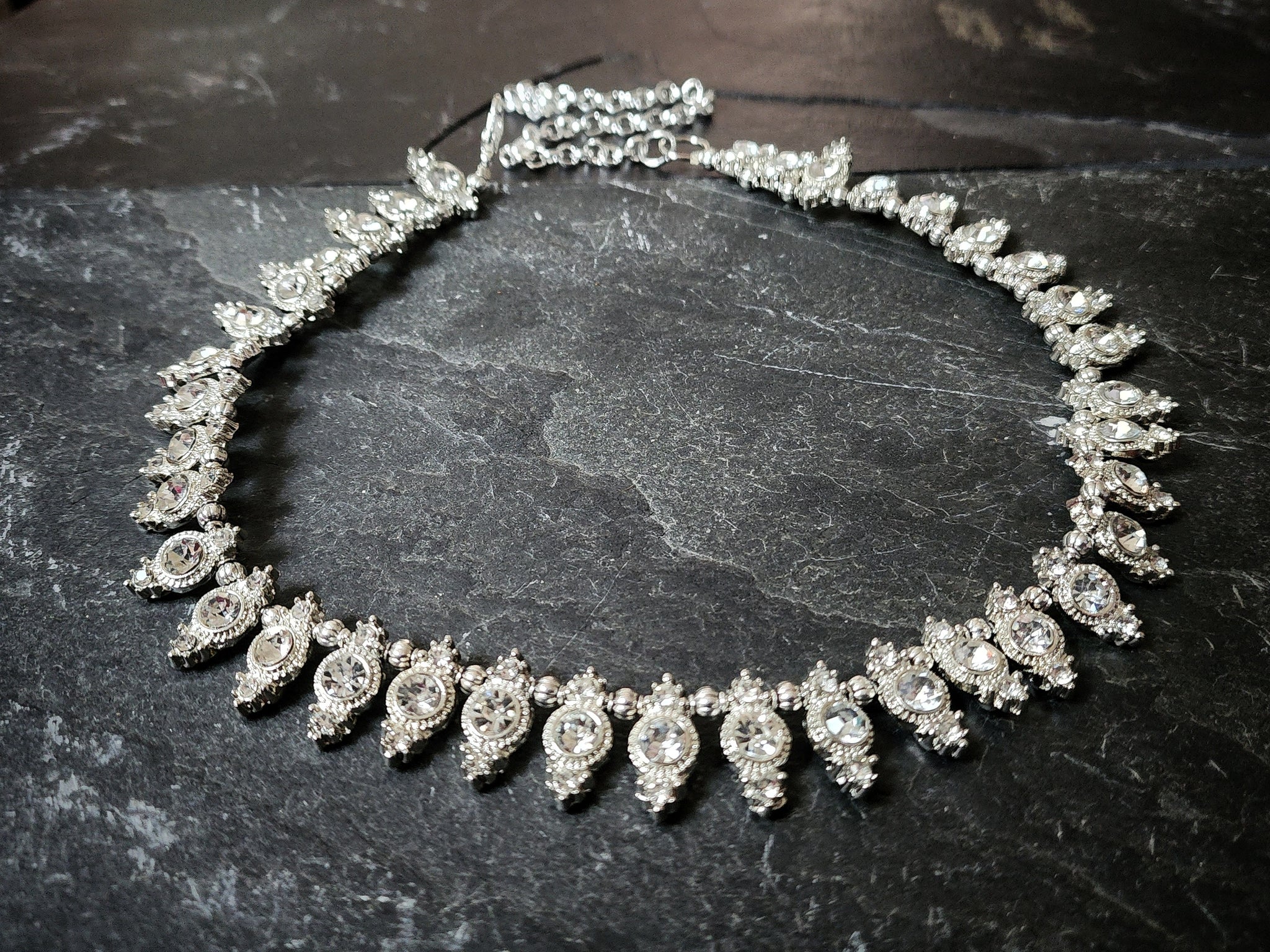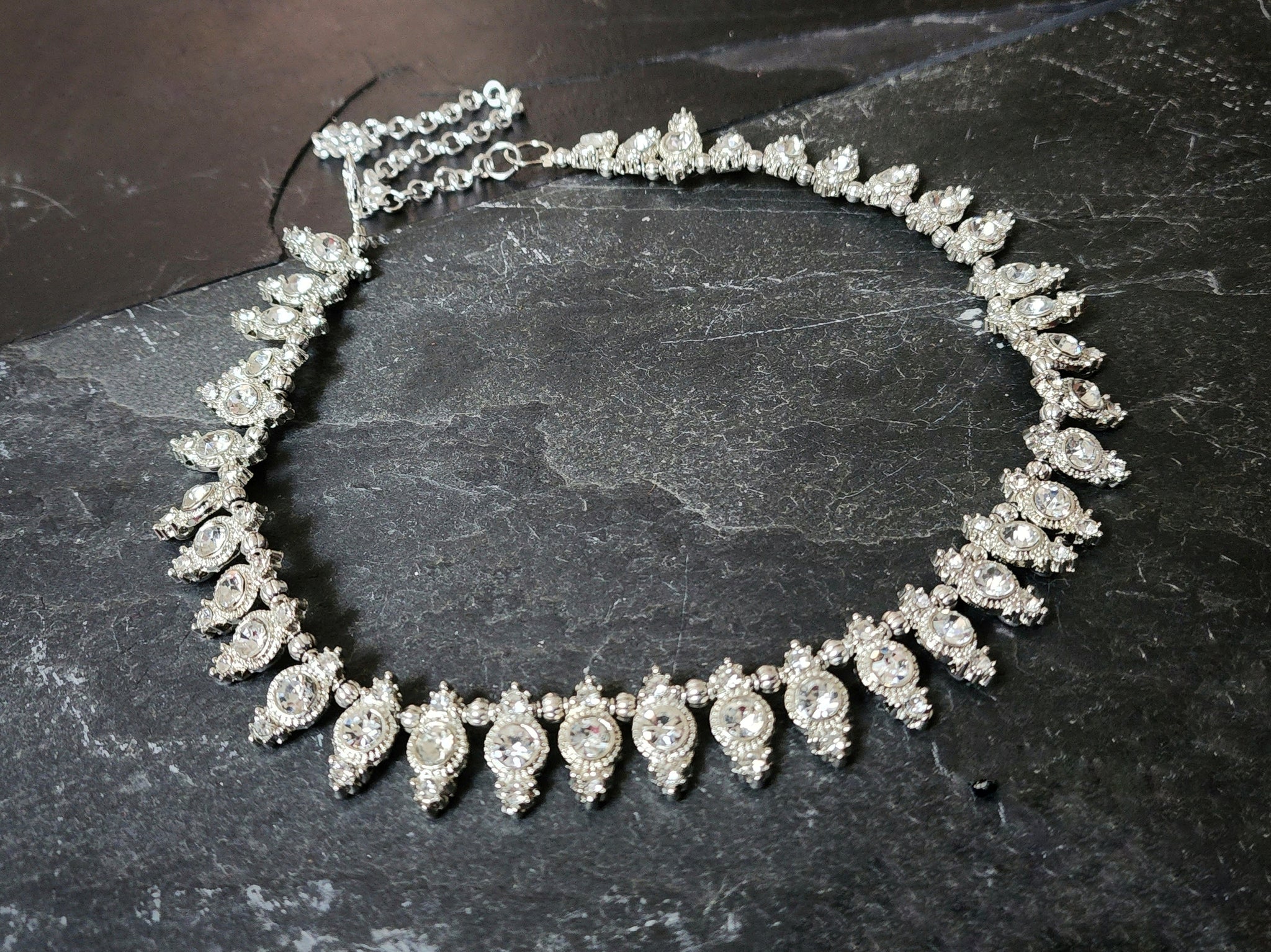 Royal Rhinestone Collar Necklace Fantasy Jewelry
Unleash your inner queen and let the magical allure of the Royal Rhinestone Collar Necklace transport you to a world of glamour and sophistication. As you wear this opulent necklace, you'll feel an undeniable sense of confidence and grace. The intricate arrangement of rhinestones cascades around your neck, forming an alluring collar that catches the light with every movement. Its timeless design, reminiscent of a bygone era, adds a touch of royalty to any outfit, be it an elegant evening gown or a simple cocktail dress.
Our Royal Rhinestone Collar Necklace is more than just a fashion accessory; it's a statement piece that tells a story. Its captivating beauty draws inspiration from the pages of fairy tales, where princesses and heroines captivate hearts with their charm and allure. With this necklace, you become the protagonist of your own tale, a symbol of strength and grace.
Embrace your inner enchantress and adorn yourself with this breathtaking piece of jewelry. Explore the fantasy, elegance, and allure that the Royal Rhinestone Collar Necklace brings to your life. Step into a world of captivating beauty and make a statement that will be remembered for a lifetime.
Adjustable up to 21 inches, finished with a lobster clasp for easy wear.