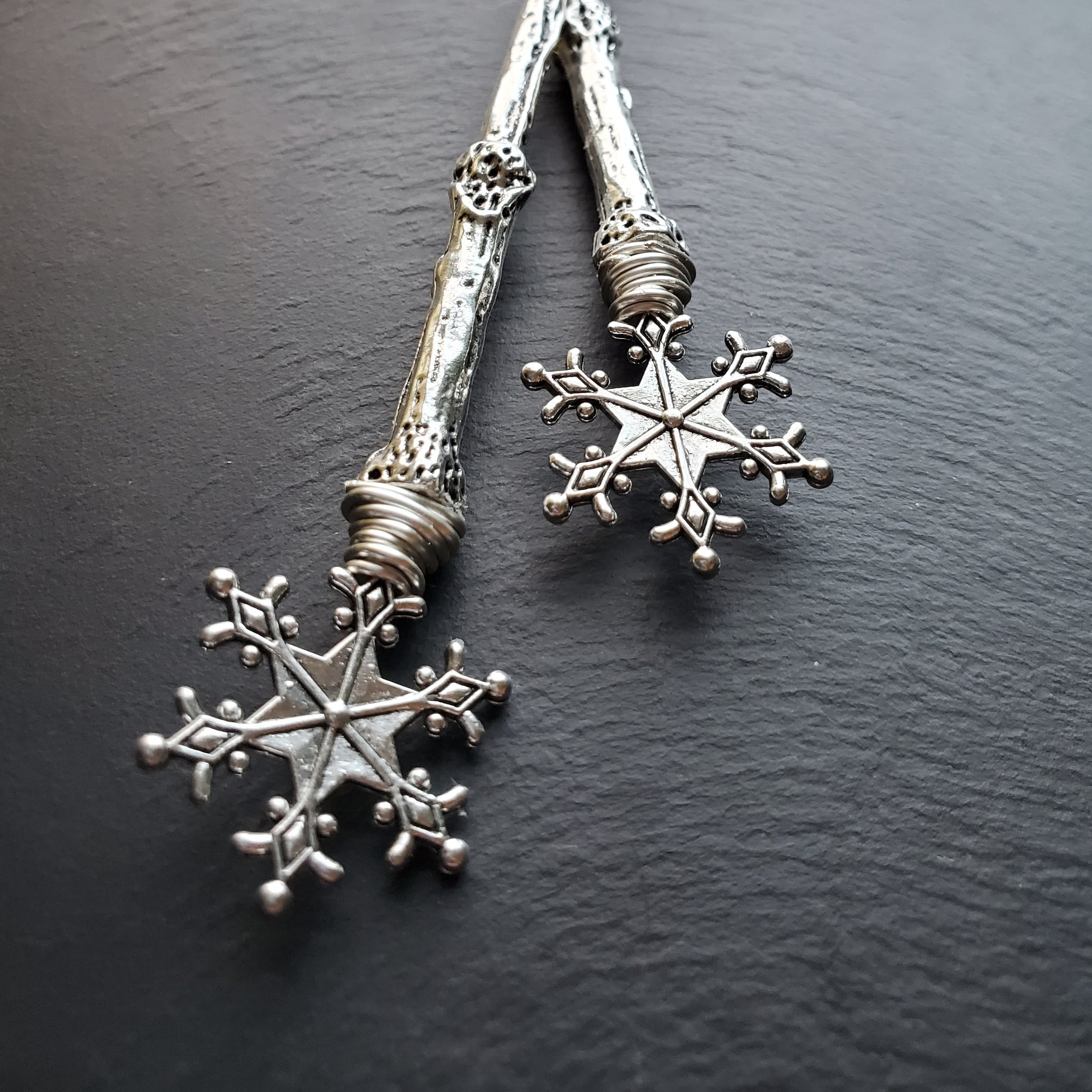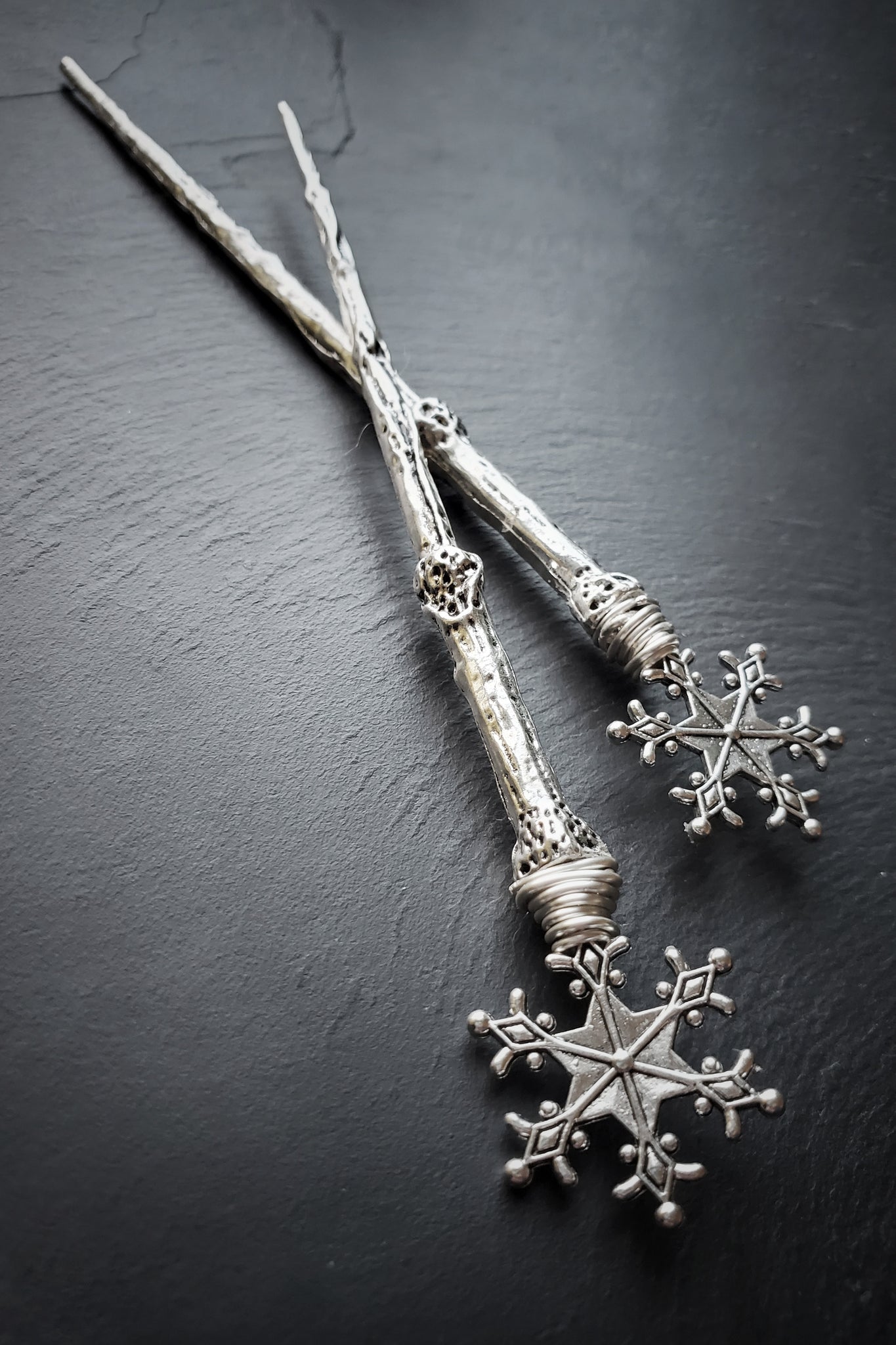 Silver Snowflake Hair Sticks Winter Hair Jewelry
Winter encrusts the castle grounds with her icy fingers as the world becomes still. Lazy flakes wander to the ground, a shining example of natures perfect symmetry. The dark half of the year certainly has her own kind of charm.
Capture this icy magic with a pair of Silver Snowflake Hair Sticks. 
Stately double sided silver snowflakes are mounted on sturdy silver hair sticks. You will recieve one pair (2 individual) hairsticks.
Choose from 2 shank designs.
Original Shank is best suited for normal and thick hair types. It features a thicker shank to hold more hair.
New Shank is best suited for hair that is described as thin or fine. A slightly narrower shaft to easily slide thru tighter buns and more textured bumps to hold tighter in place.
An ideal gift for Christmas!