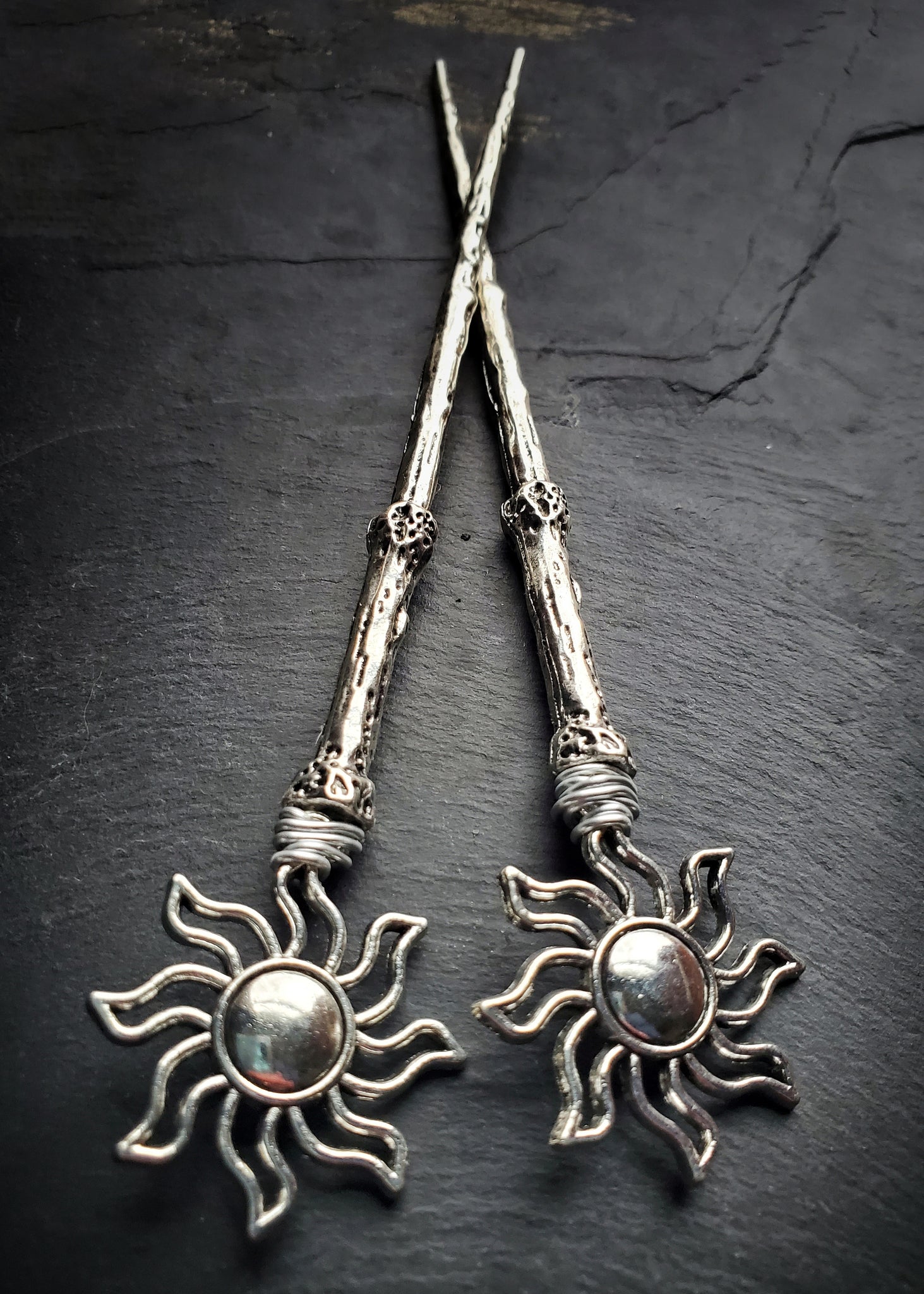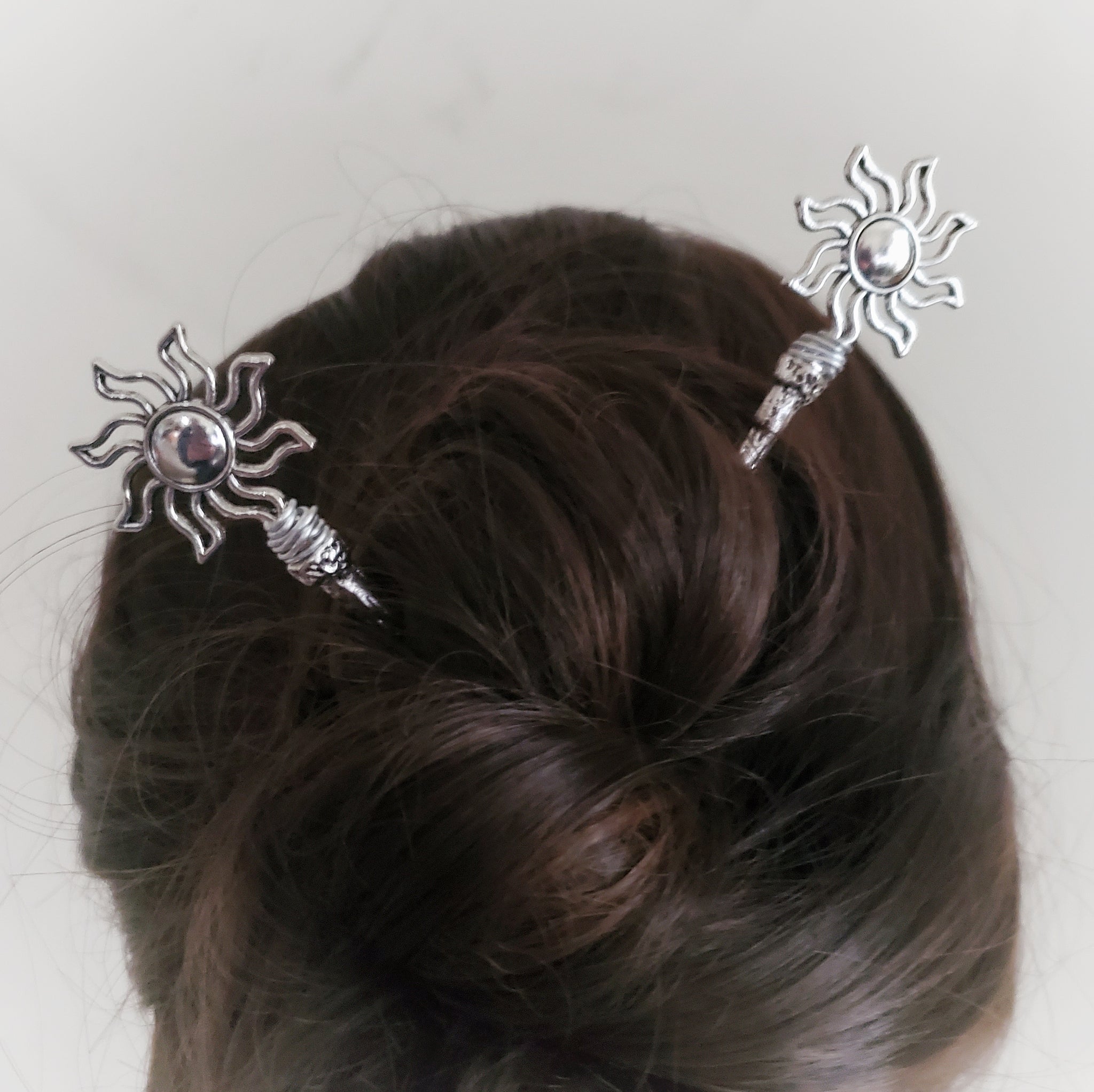 Sunshine on a Hair Stick Sun Hair Jewelry
🌞 Sunshine on a Hairstick will instantly elevate your mood. These adorable Silver Suns are mounted on solid hair sticks. They are perfect for anyone with long hair and a need for a ray of light on cloudy days.
You will recieve 1 pair (2 individual) hair sticks in Dravynmoors signature gift box.
Choose from 2 shank designs.
Original Shank is best suited for normal and thick hair types. It features a thicker shank to hold more hair.
New Shank is best suited for hair that is described as thin or fine. A slightly narrower shaft to easily slide thru tighter buns and more textured bumps to hold tighter in place.
Prefer the Moon?👇
https://dravynmoor.com/products/crescent-moon-hair-sticks-witch-hair-jewelry
Feeling adventurous? Mixed Sun and Moon pair👇
https://dravynmoor.com/products/sun-and-moon-hair-sticks-mixed-celestial-bodies