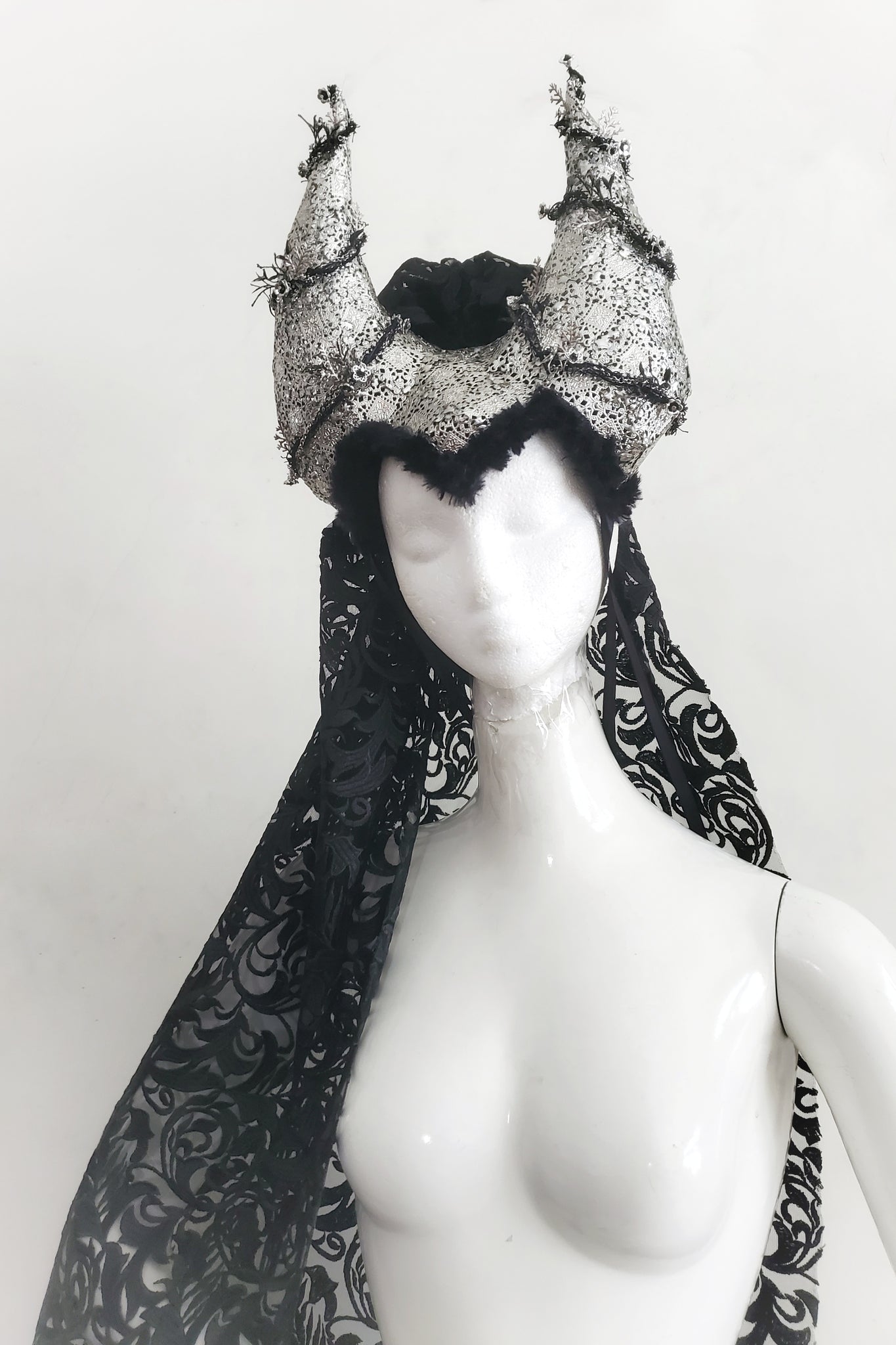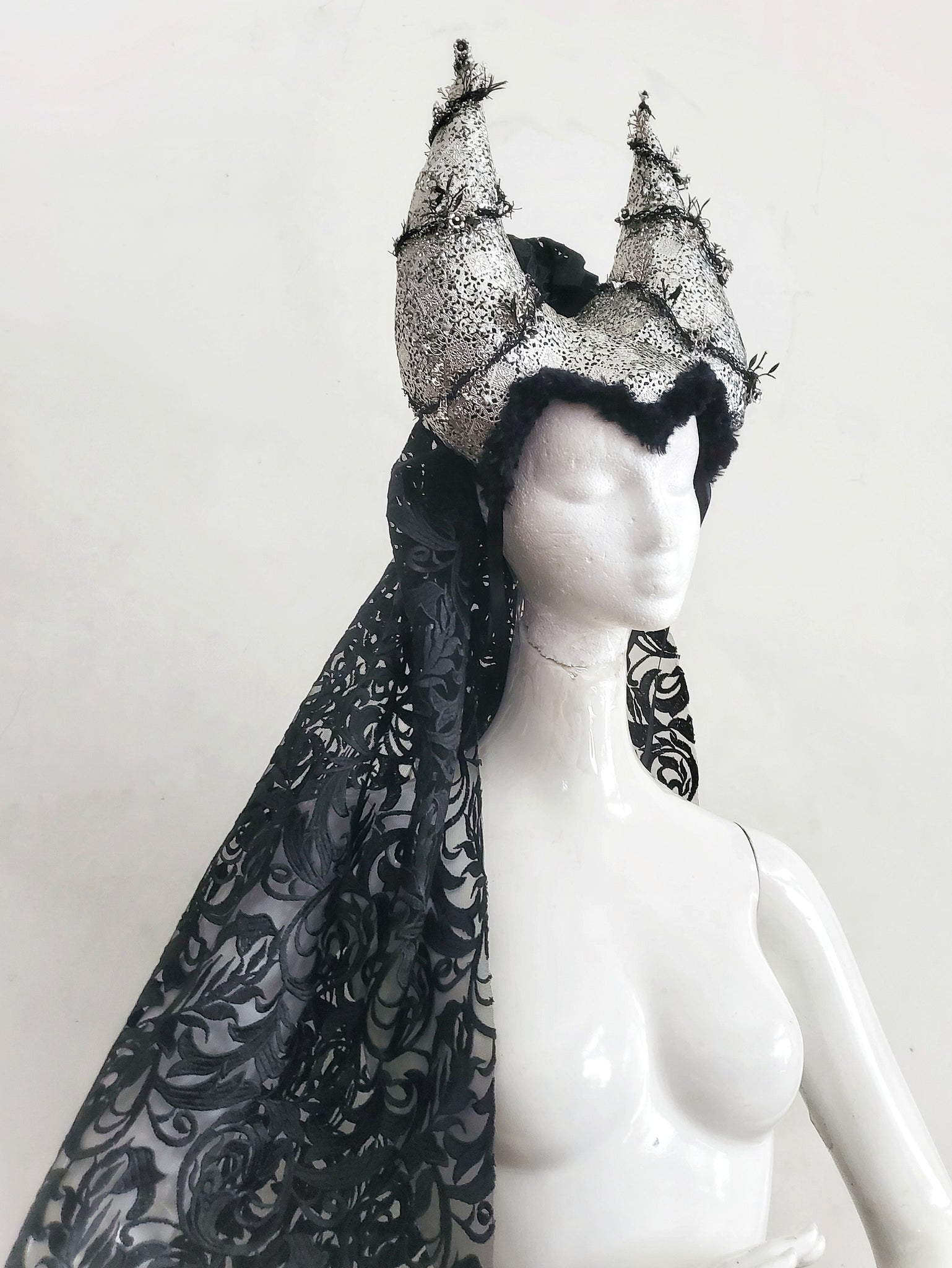 Tribal Goth Horned Headress with Embroidered Veil
Seeking: Dark Queen 
Must possess the following qualities: a love of all things dark, a strong belief that less is just less and you deserve more, and the conviction and confidence of royalty. Bonus points if your name is Maleficent. The fashion faint of heart need not apply.
Should you be the Dark Queen I seek, your crown Features the following
👑 fur lined fully soldered silver filigree horn base
👑 crawling with chain and textile vines studded with handcrafted jewel flowers and hand painted foliage
👑 double black ribbon ties to secure your crown
👑 this 4 foot veil is made of very special embroidered tulle in a gorgous gothic pattern
Are you the Queen I seek? Click add to cart, for this opportunity will surely be gone in the blink of an eye.