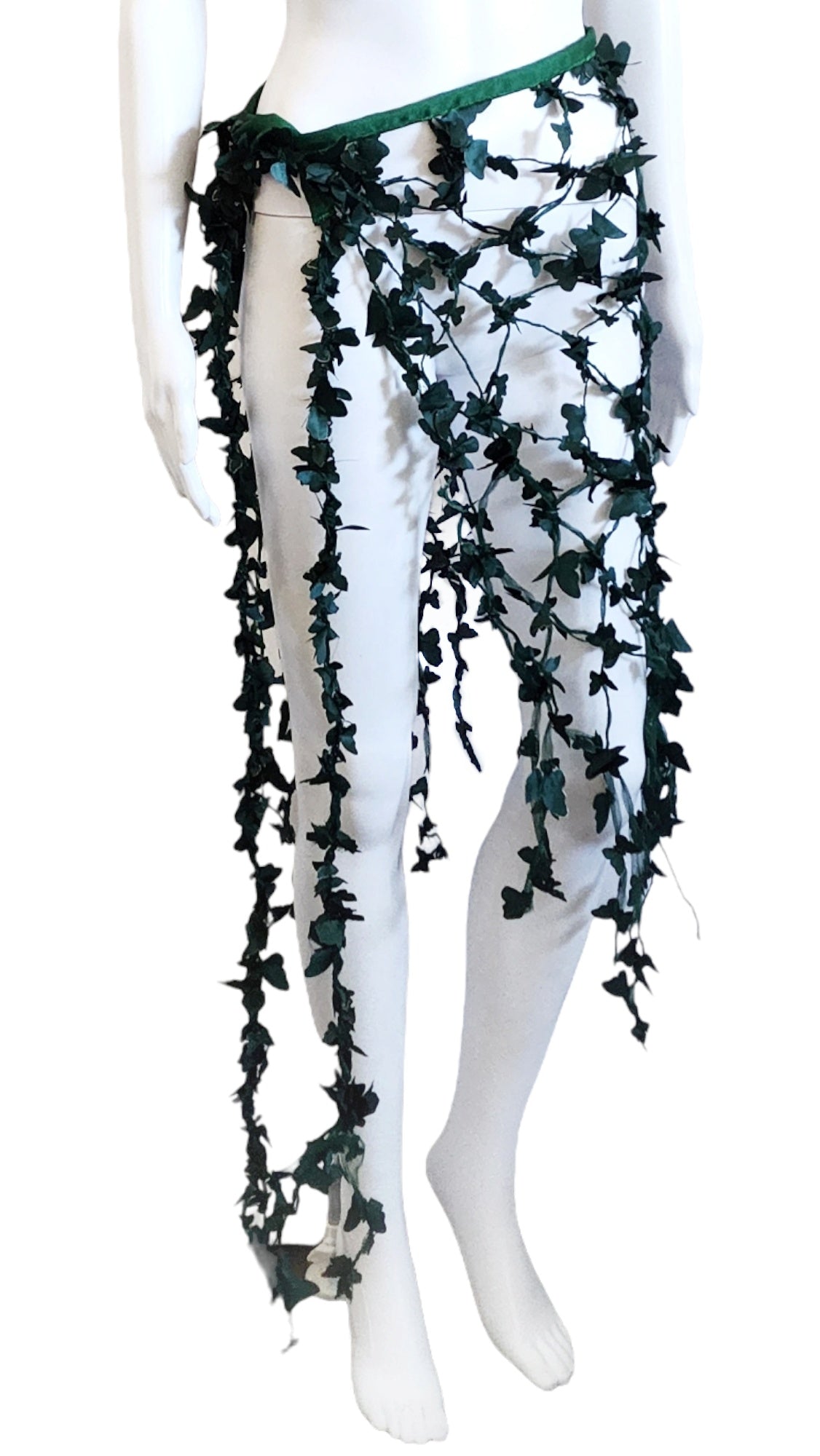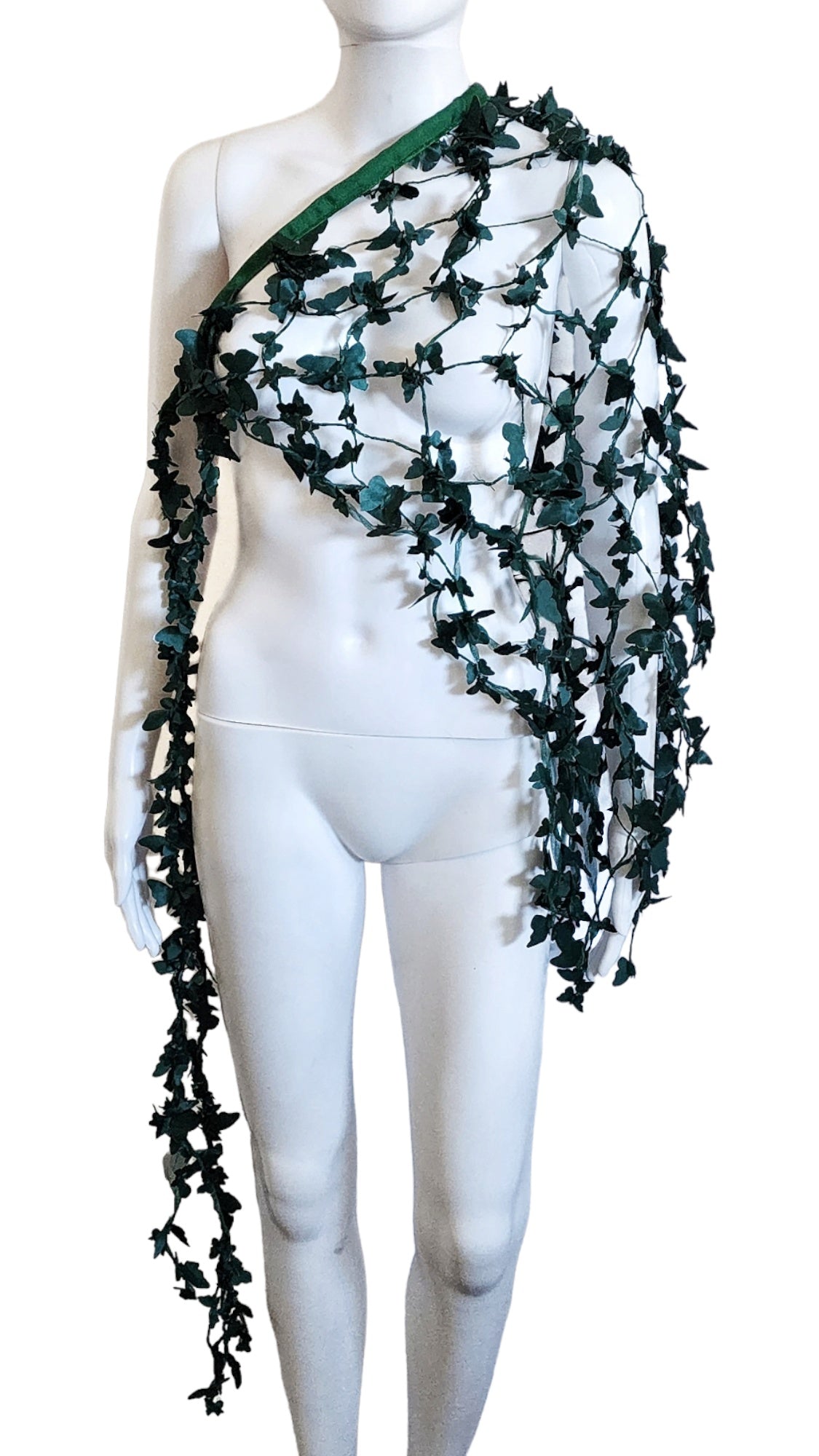 Vine Wrap Convertible Skirt Shawl Costume Accessory
This may be the most universal piece I've ever made. Use it as a wrap, a skirt, a shawl. But not only that... this universal costume accessory would be loved by Fairies, Elves, plant based Cosplays 🌿, and Nature Witches just to name a few.
Vines are a theme I've long been obsessed with... and rightly so, how many fairytales include towers wrapped in vines? And this obsession was only amplified when i visited Northern California last fall. I went to this beautiful rocky beach and all the trees were draped with what I affectionately coined Haunted Moss. I later learned its something called Lace Liechen. And as it does... my mind wandered away with those images of draped lacy viney moss covered trees.
It made me wonder what it would look like and feel like to be draped in vines. Well... I can't just wonder when I can actually make it happen right?😉
This wrap is created of a single piece of 3 dimensional butterfly mesh. This single piece of fabric gets shredded, dreaded, knotted and braided to achieve this effect. But I believe it really does resemble vines. Personally I feel Tarzan and Jane would approve.
The overall shape of this wrap is a 30 inch square with two long ties (one at each side) giving you countless ways to encase yourself in vines. But feel free to contact me if you'd like different dimensions. 
Super limited edition... I bought the rest of this bolt... but as of now it is unknown if my source can procure more.